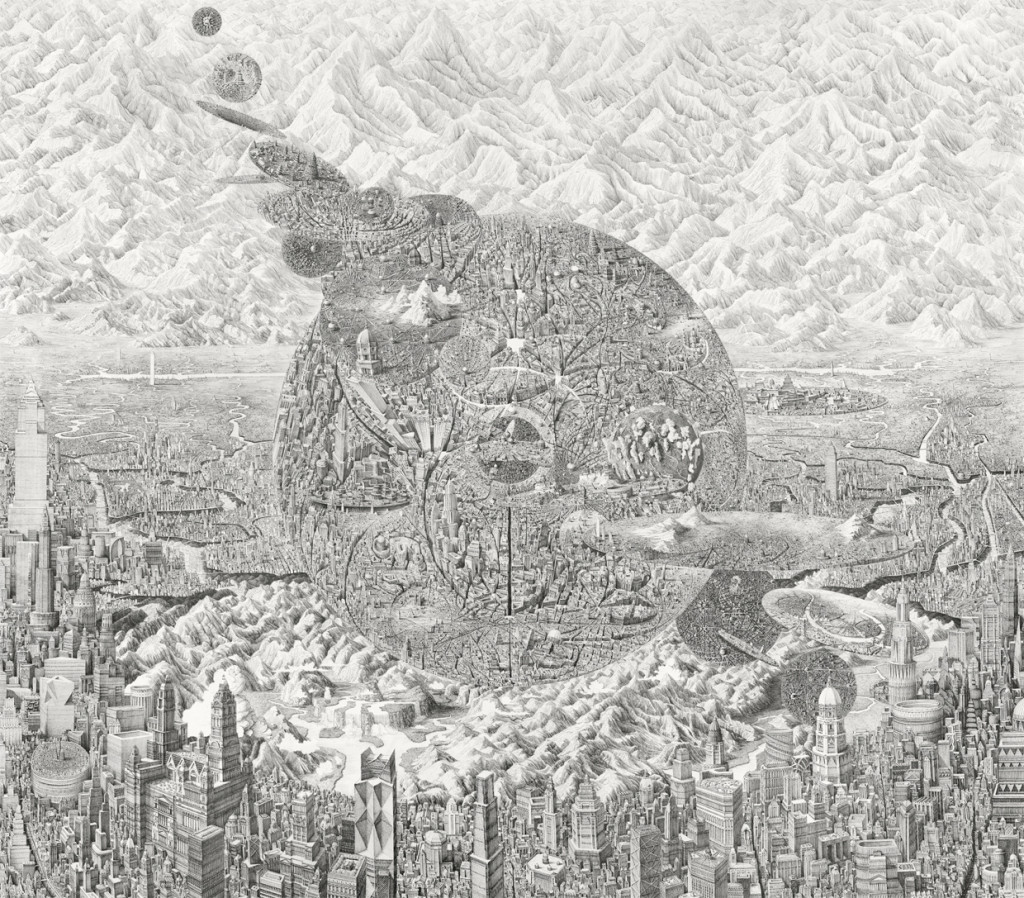 Chronoglyph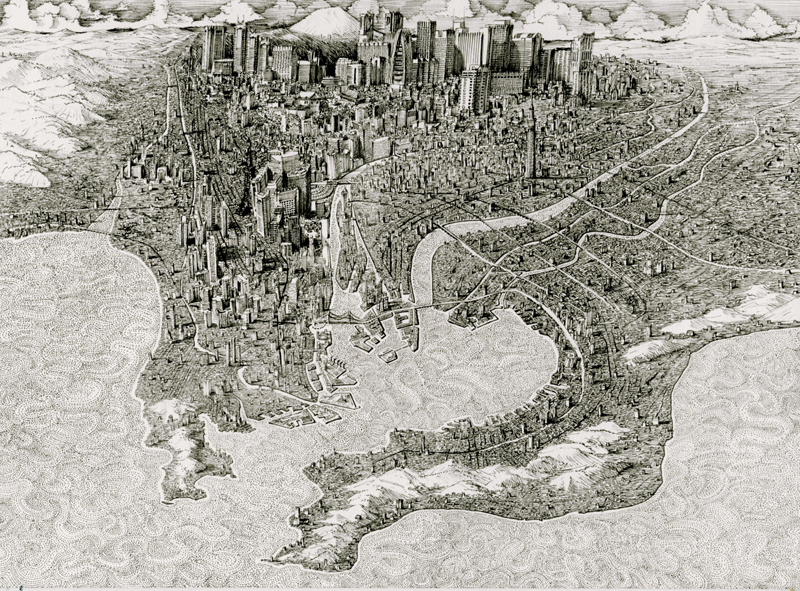 Tokyo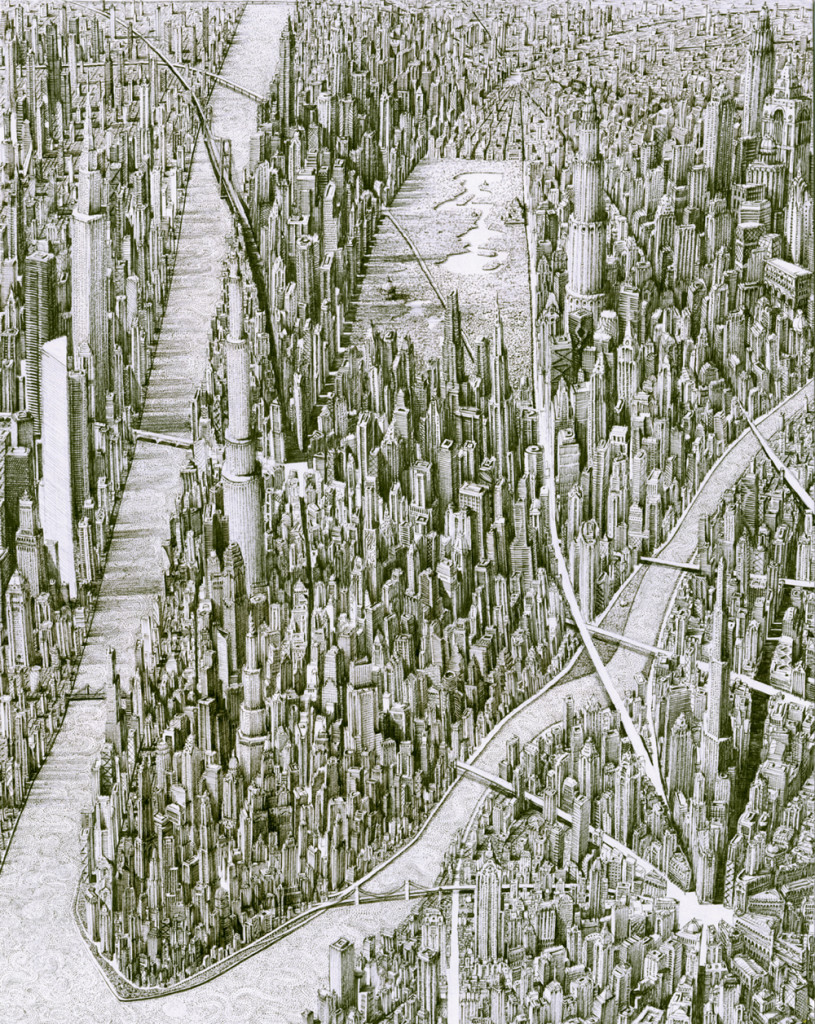 Urban Rhapsody II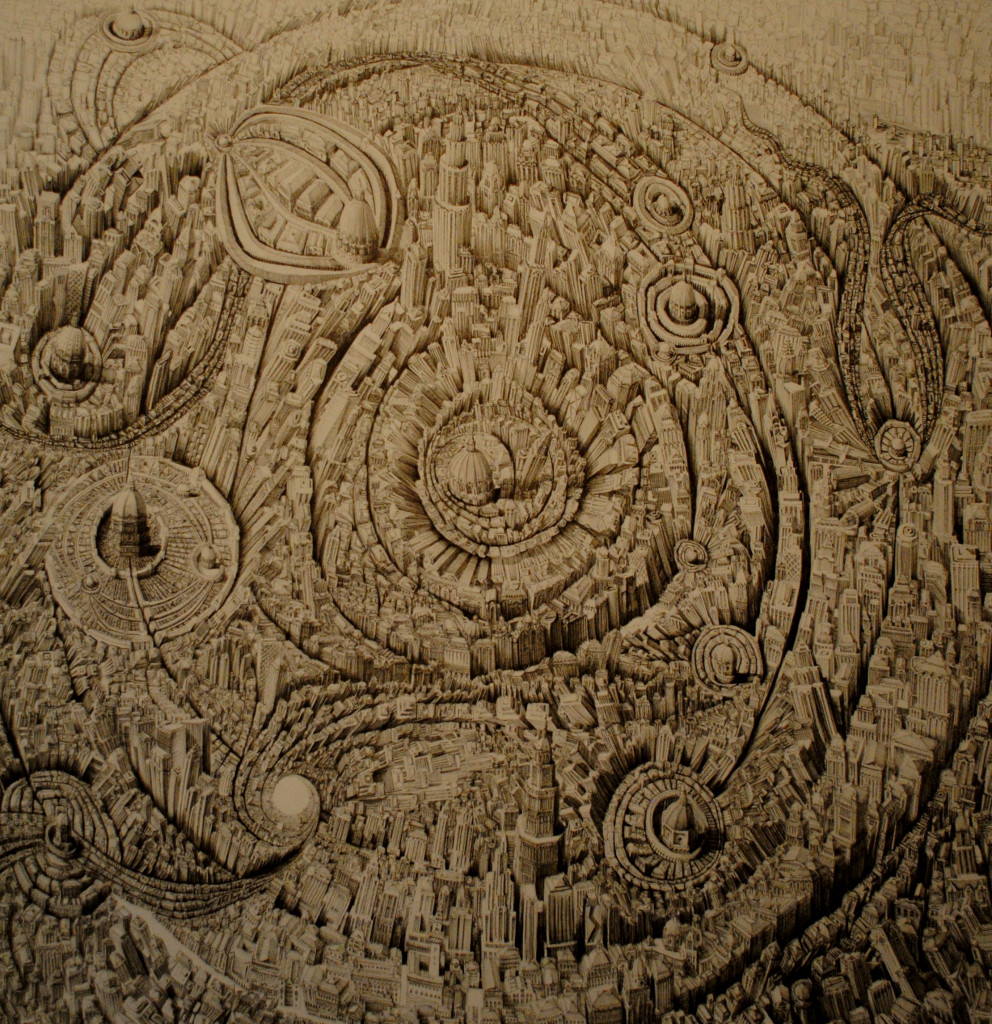 Score for a Symphony
Interview with BEN SACK:
Your childhood ambition:
To be an artist.
Something you treasure:
My library of books.
Your worst habit:
Starting too many books and never finishing them.
The aspect of your work that's most important to you:
The thinking and the doing are the most important aspects. Getting lost in thought, or, drawing in your mind, lets you create works that would otherwise be impossible. When you translate your thought (thinking) onto a piece of paper, the so-called doing part, you then become a liberator of thought and thus a creator—an artist.
Your first job:
Commercial fisherman in Alaska. My uncle owns his own 42′ fishing vessel. When I was 15, I spent the summer working onboard catching and icing salmon. It was one of the most rewarding and challenging experiences of my life.
Someone whose work you highly recommend:
Living: Visually: I'm totally enthralled by Julie Mehretu's giant canvases. Conceptually: The ideas behind and within the works of Matthew Ritchie are totally inspiring, ambitious and all encompassing.
Dead: Michelangelo. Everyone knows about this master, you could say everything that could be said has been said. What I know is that I'll never have the right words to express the impact that his powerful work has had on me personally. What I recommend is that every artist should become intimately familiar with his biography. He lived a turbulent life, rose above it all and elevated art beyond a craft. Not to mention, his art extended to and bridged the gaps between sculpture, drawing, architecture, painting and poetry. He's Prometheus, Apollo and a bit of Shakespeare all in one.
See more of Ben Sack's work here.