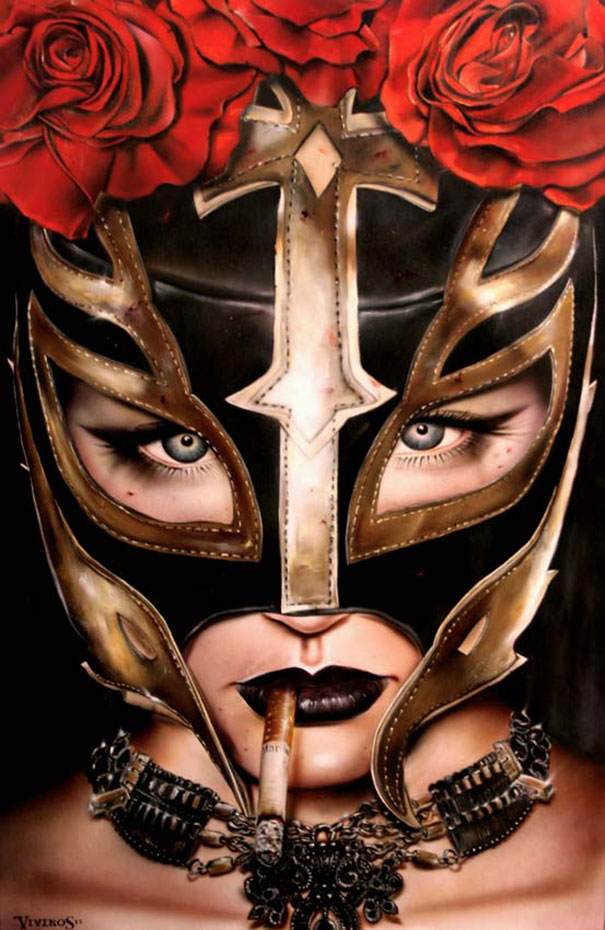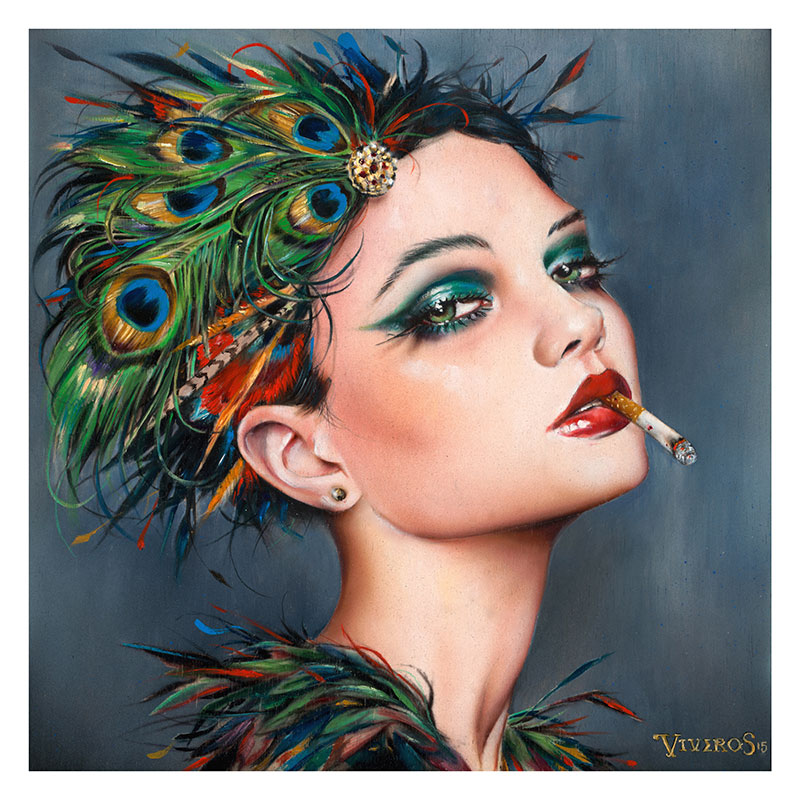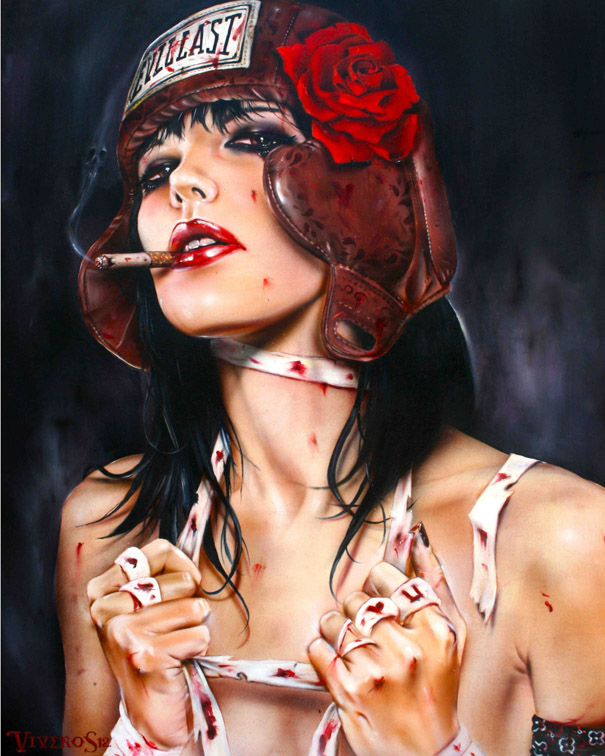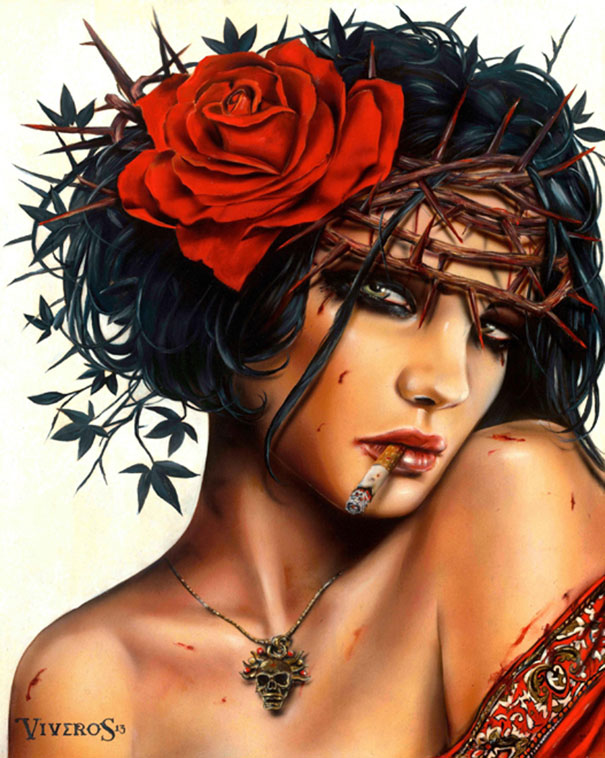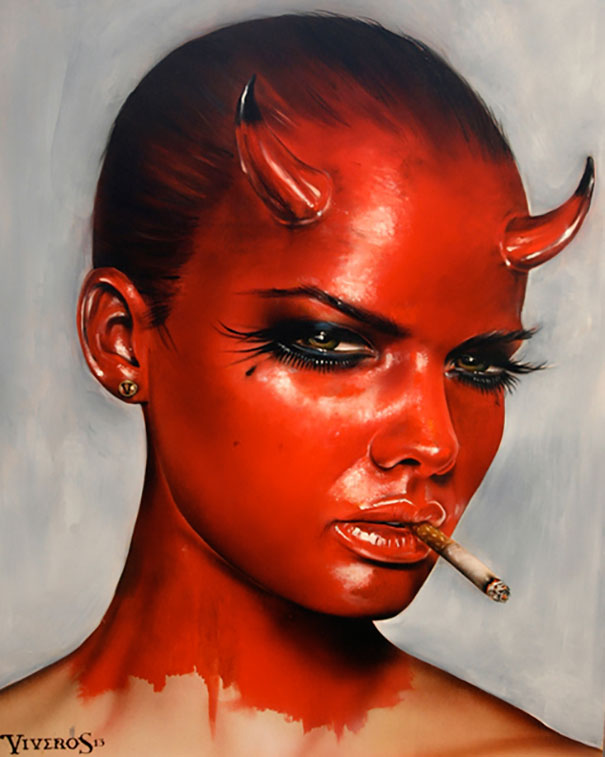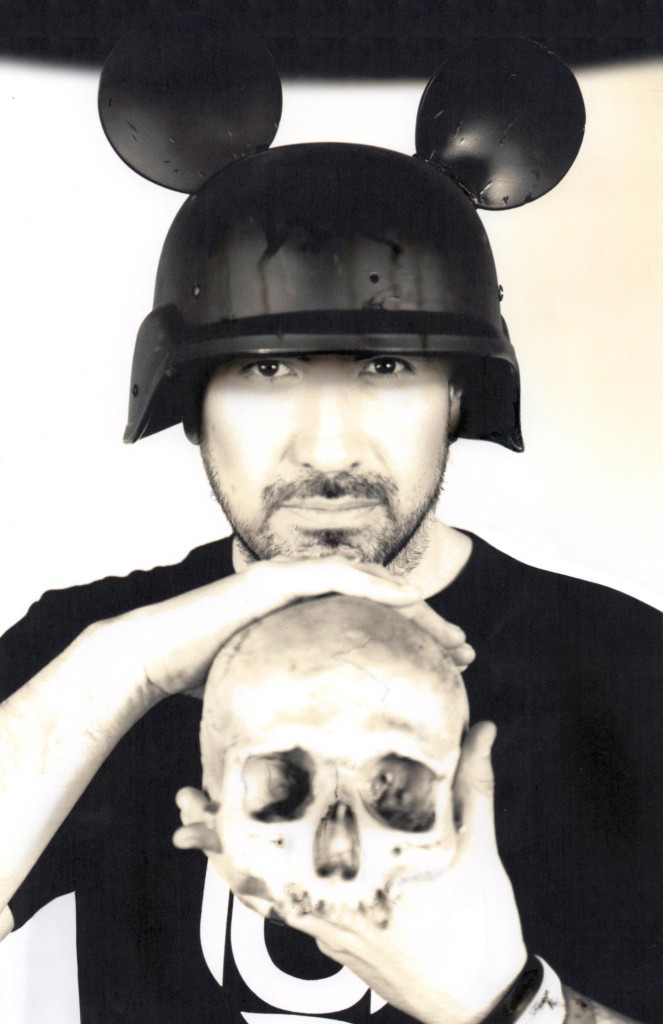 Interview with BRIAN VIVEROS:
Your childhood ambition:
My childhood ambition was to become a successful, well-known artist & to leave my mark in history. Also that my Dirty Land army would take over the universe!
Something you treasure:
The bond that me & my wife have. No words can explain it but she's a true Super Hero.
Your worst habit:
My worst habit would probably be not being able to stop thinking. I never shut down. I tend to obsess on things and the process of getting things done. It's a habit that can drive me a little mad but in a good way. To be a little crazy is good.
The aspect of your work that's most important to you:
The Strength & Power I try to convey in each girl I paint.
Your first job:
My first job was at the hospital cafeteria. I was fifteen & I used to wash dishes.
Someone whose work you highly recommend:
My good friend Dan Quintana.
See more of Brian Vivero's work here.