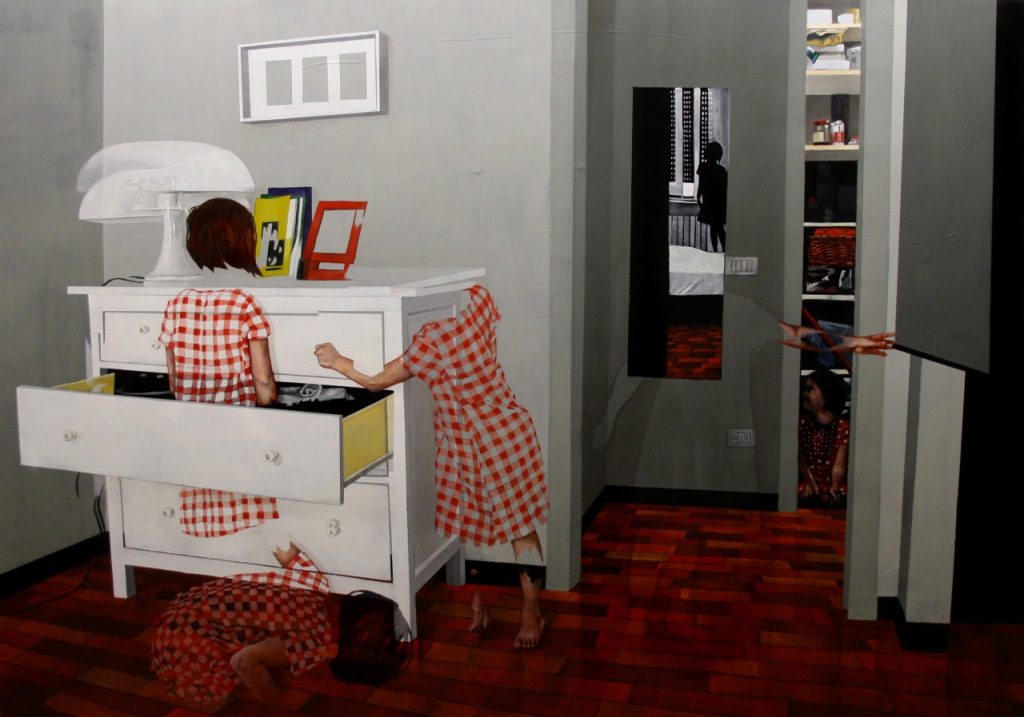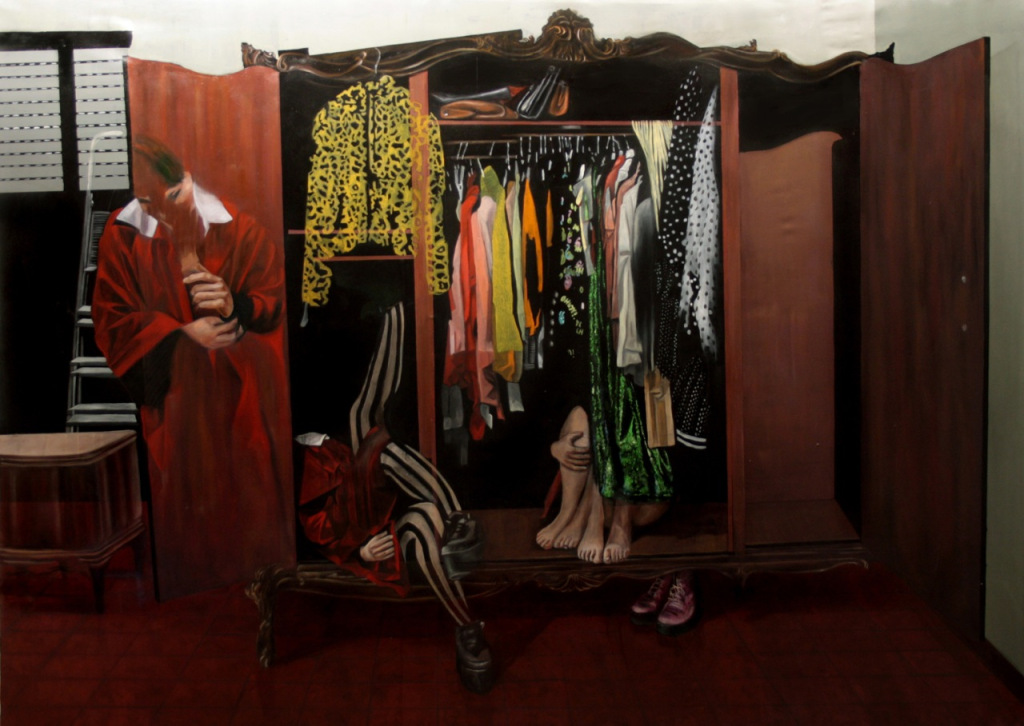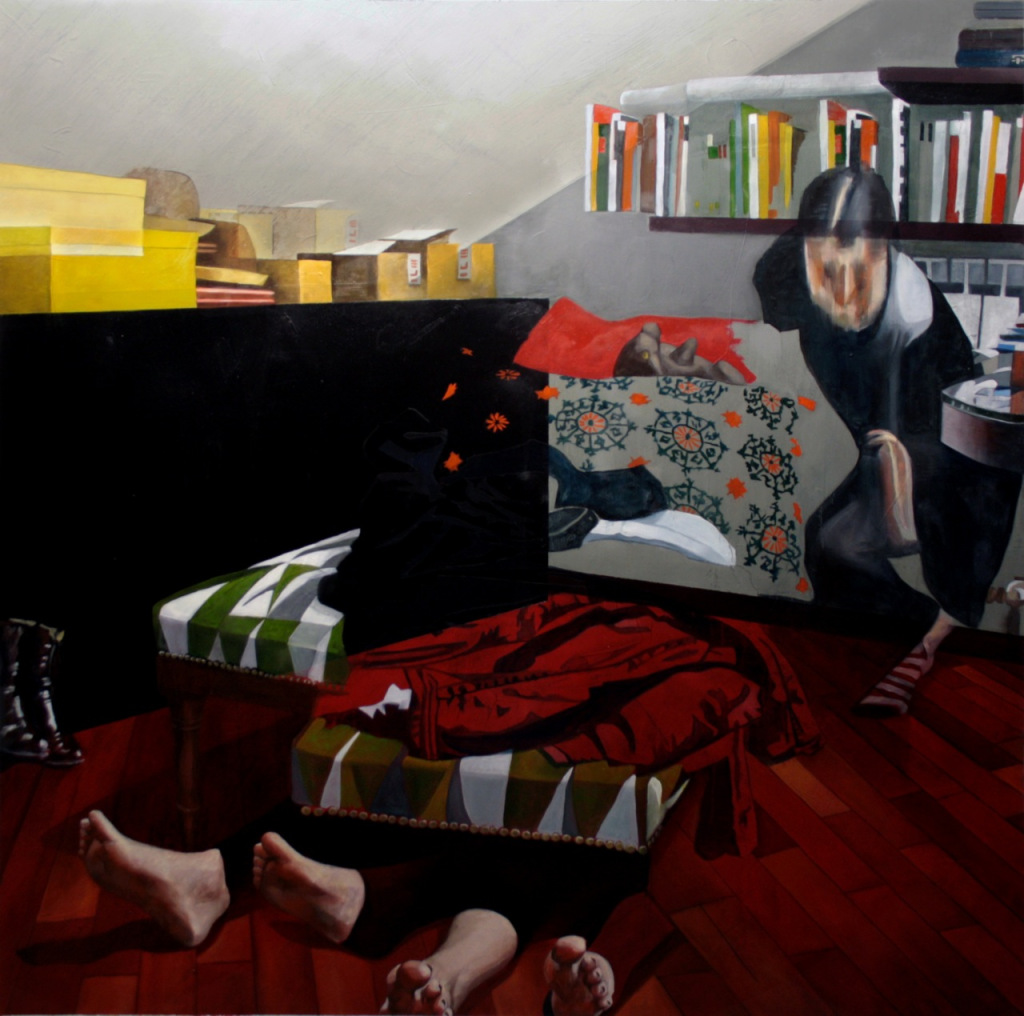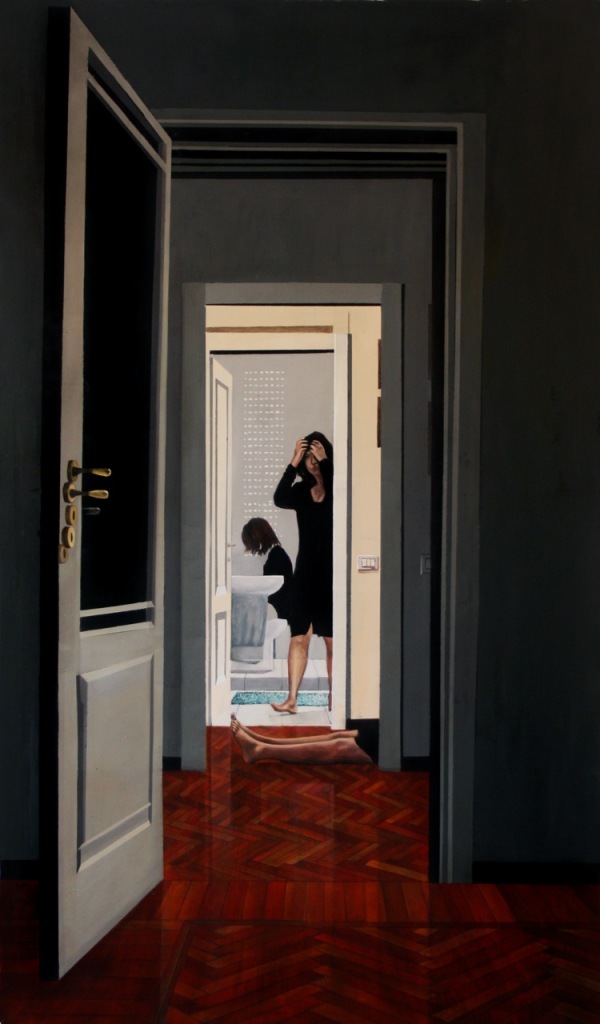 Interview with DARIO MAGLIONICO:
Your childhood ambition:
In my childhood I've been drawing flying machines and spreading wires and pulleys around at home. I would have liked to become an engineer, and it happened.
Something you treasure:
Friends' drawings.
Your worst habit:
Postponing and deferring.
The aspect of your work that's most important to you:
How a work turns out in its evolution, I'm not really used to following early sketches or ideas.
Your first job:
Serving and drinking beers.
Someone whose work you highly recommend:
I'd say Markus Schinwald actually.
See more of Dario Maglionico's work here.