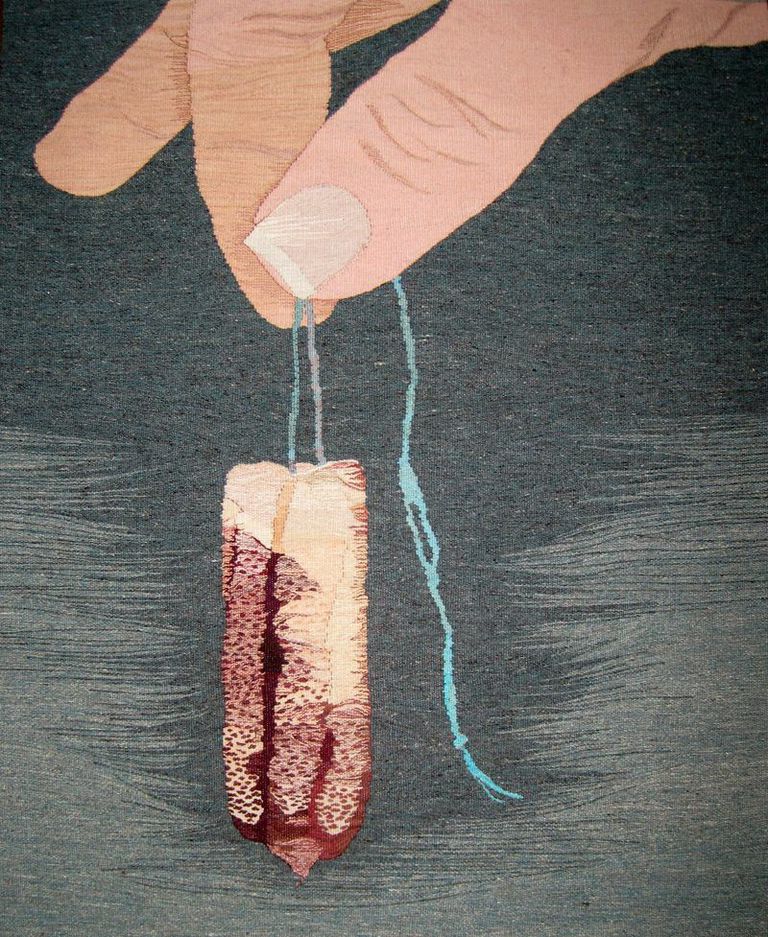 Crimson Landslide
2013
42″ x 52″
Wool, Cotton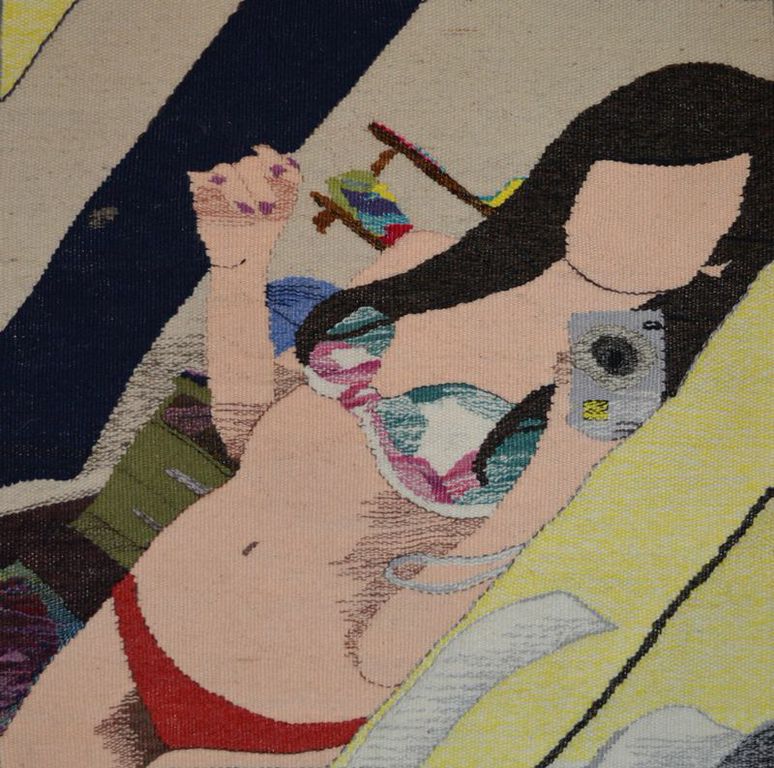 Nudes 14
2014
24″ x 23″
Wool, Cotton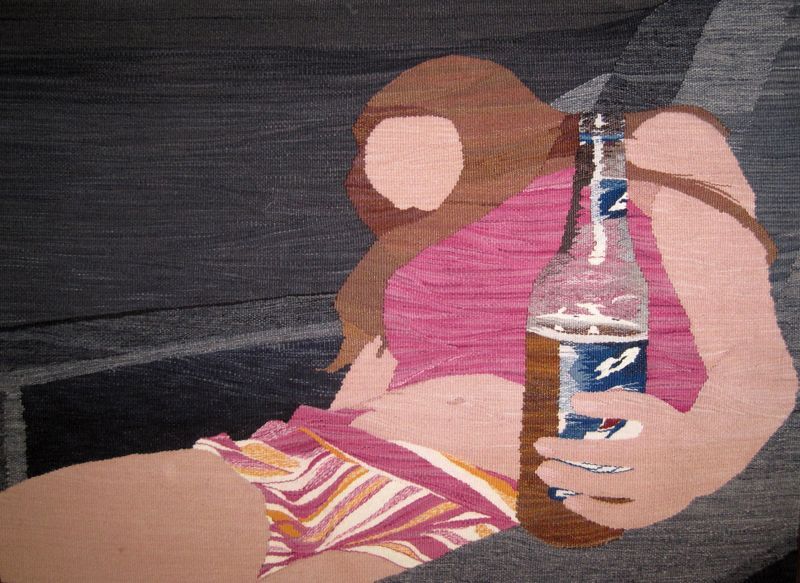 Fun
2012
42″ x 30″
Wool, Cotton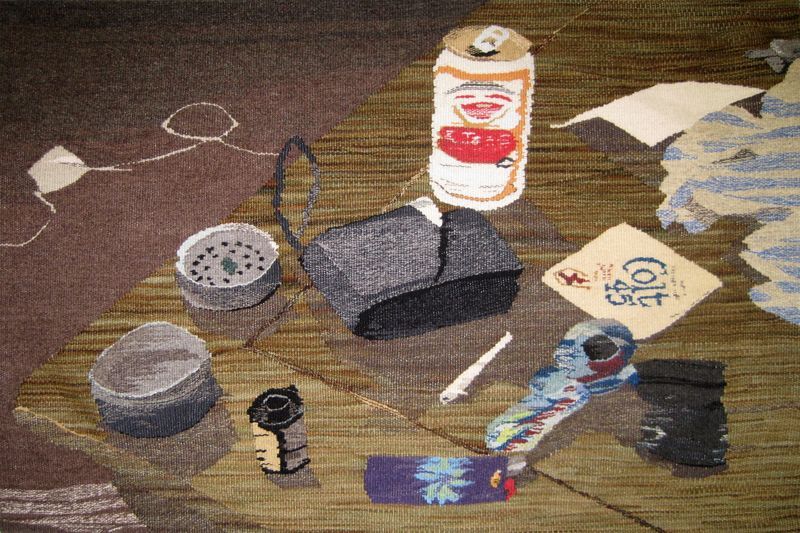 Coffee Table
2011
41″ x 27″
Wool, Cotton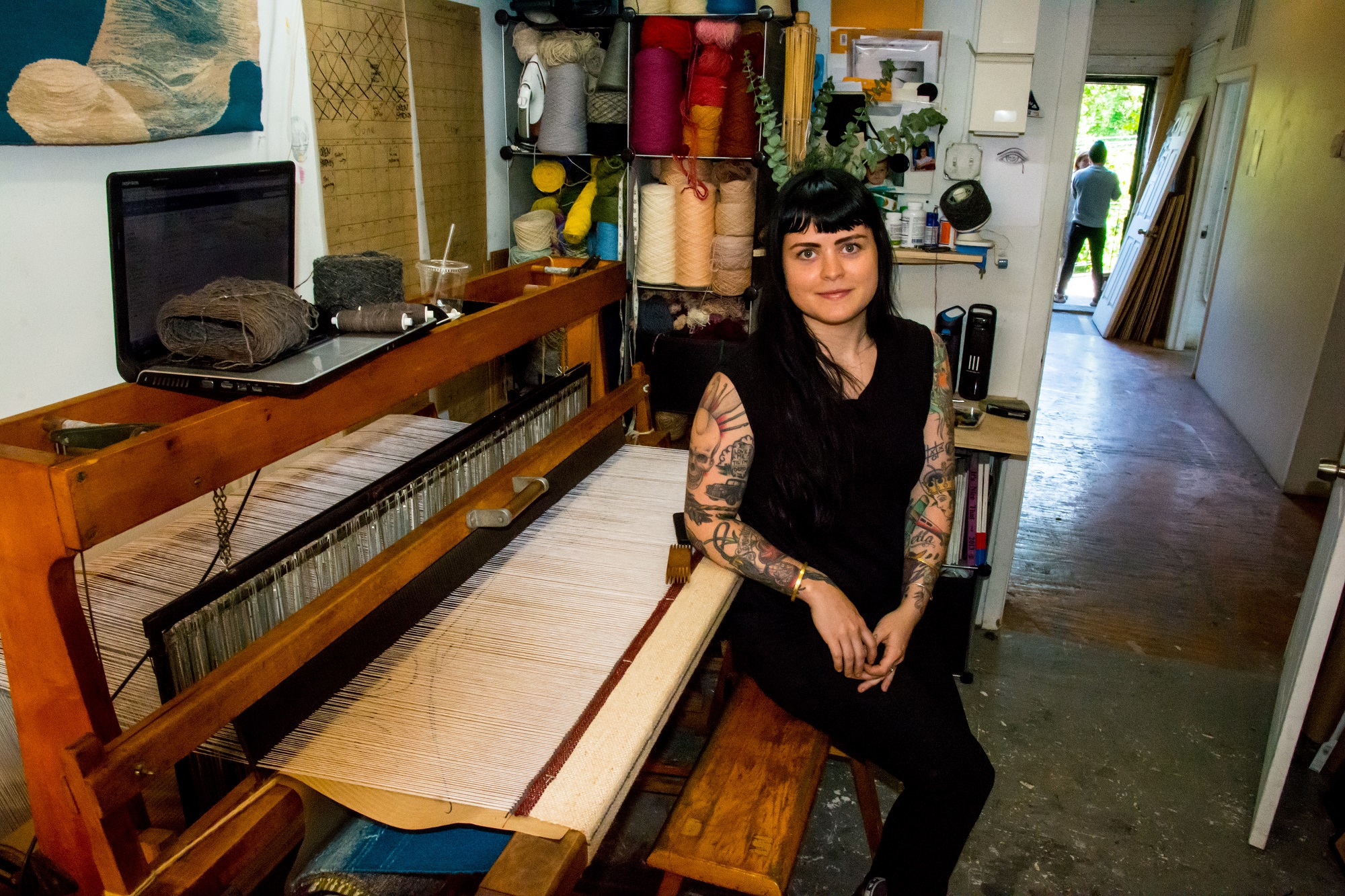 Photo: SimplyMyView J.Bachner
Interview with ERIN M. RILEY:
Your childhood ambition:
I wanted to be a fashion designer as soon as I learned how to use a sewing machine at age 8. I also had fascinations with being in jail and being a stripper, both seemed easy ways to live for free or make money.
Something you treasure:
I treasure myself, and my work.
Your worst habit:
I drink a lot of coffee, I also work too much.
The aspect of your work that's most important to you:
I appreciate the way it helps me express emotions that are abstract or controversial. It's been my tool for developing my views on sexuality, violence, death and so many other things. I use my work as a conduit for research and understanding the psychology of women in day to day activities.
Your first job:
My first job was Dunkin Donuts in Massachusetts.
Someone whose work you highly recommend:
Eric Yevak  www.ericyevak.com
View Erin M. Riley's artwork here.