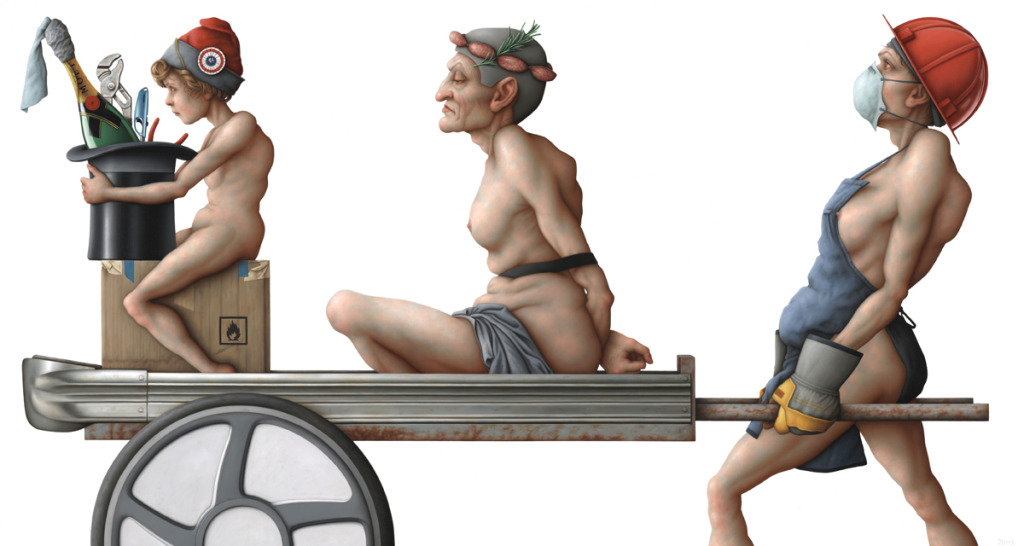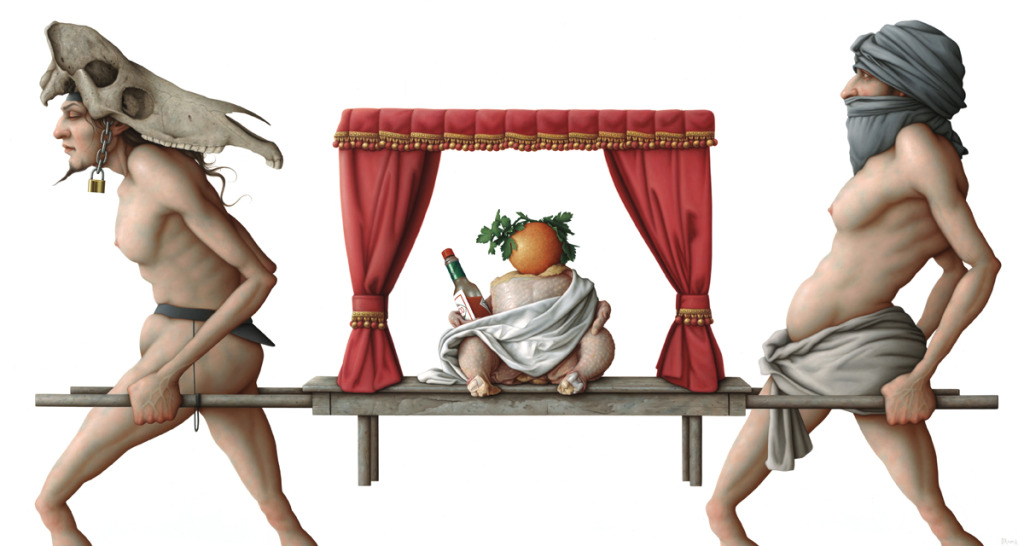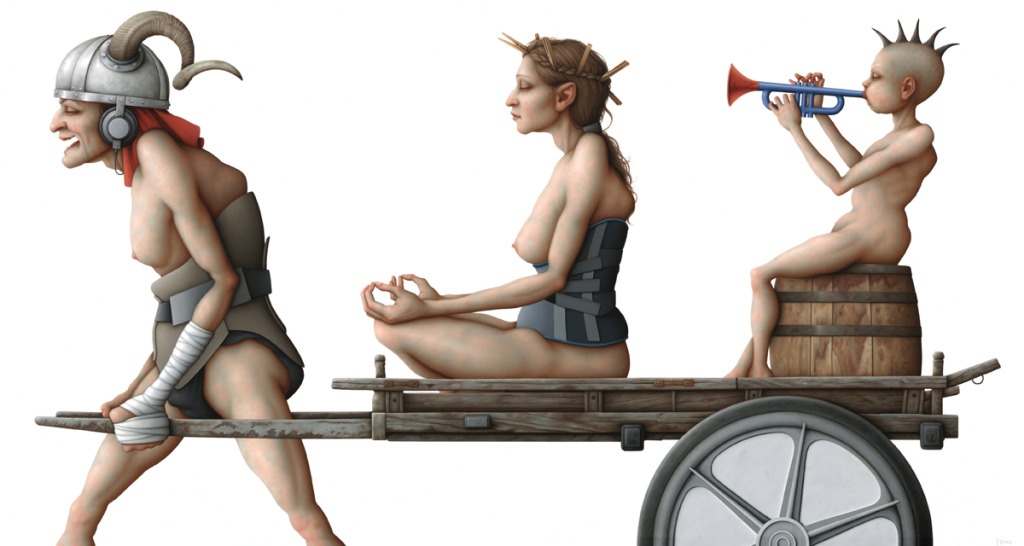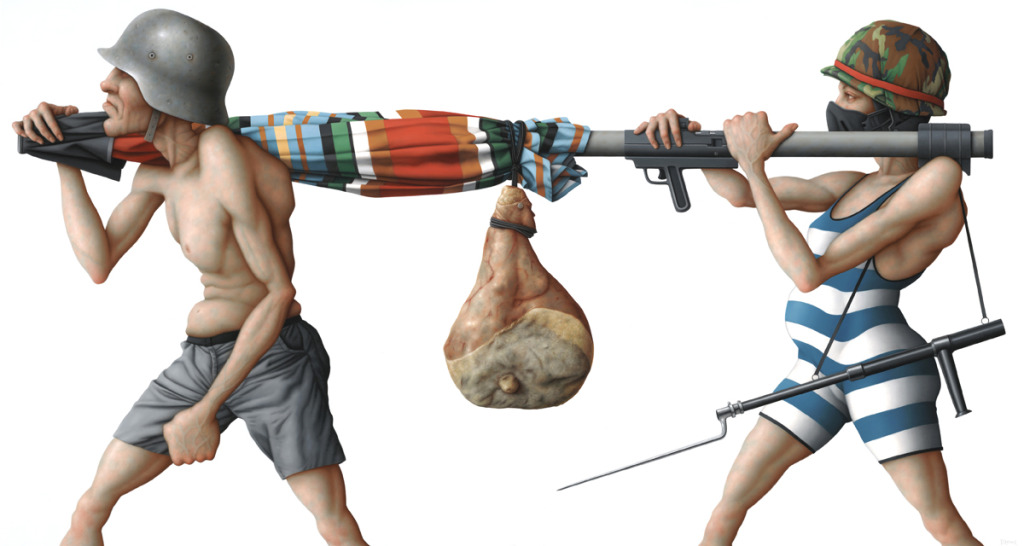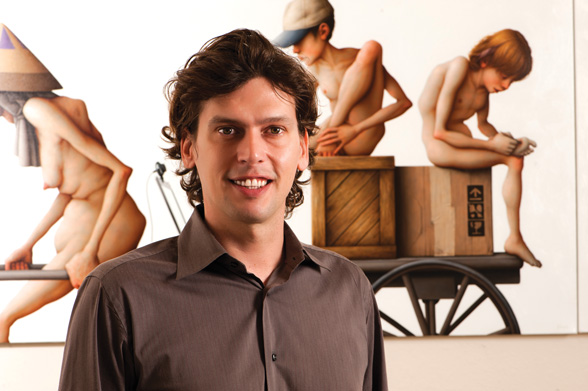 Interview with FABIO D'AROMA:
Your childhood ambition:
Becoming a painter, then a soccer player, then a painter again.
Something you treasure:
My son Luca.
Your worst habit:
Smoking.
The aspect of your work that's most important to you:
Reaching a good tragicomic balance.
In the studio there are two moments that I really enjoy: drawing unsellable quick sketches on blank paper that usually end in the trash can and contemplating the finished painting when it smells like varnish.
Your first job:
Delivering mail on a motorcycle in Rome while attending the Academy of Fine Arts.
Someone whose work you highly recommend:
One of the best shows that I have seen in New York was from Paula Rego.
See more of Fabio D'Aroma's work here.