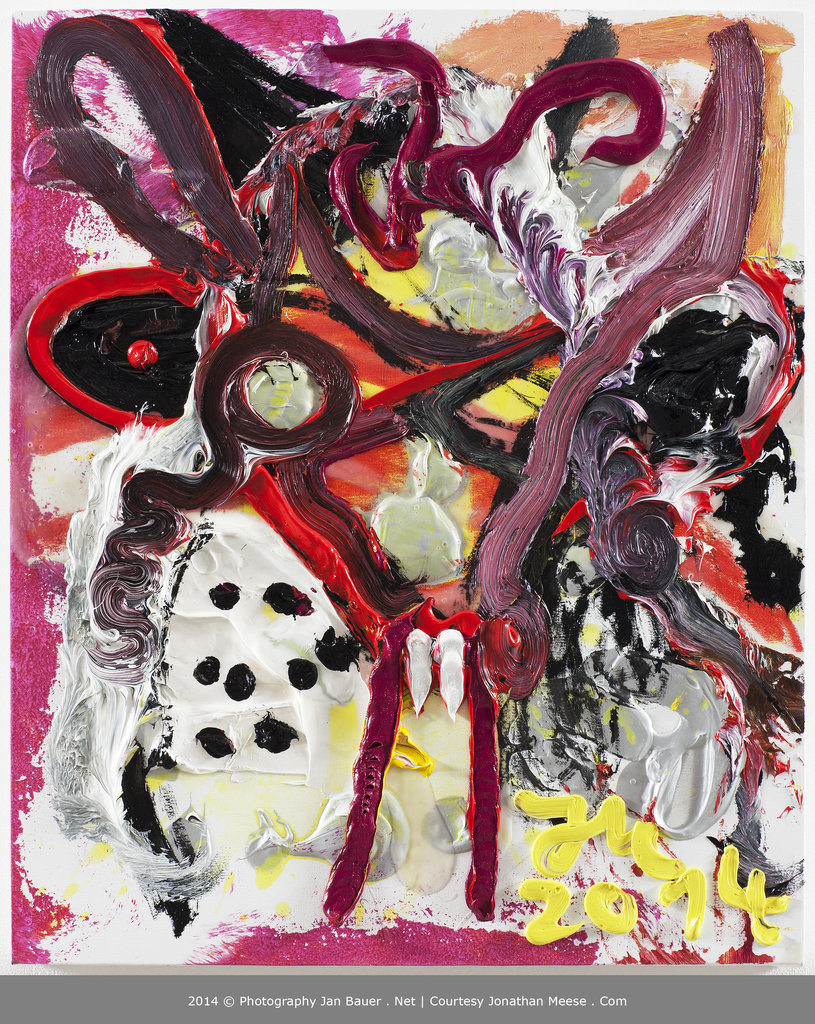 ZOO 9, ANAKONDA, die Teufelin, auf der WIESN
oil, acrylic, acrylic modelling paste and Caparol-dispersion binder on canvas
60.7 x 50.7 x 3.3 cm / 24 x 20 x 1 1/3 in
2014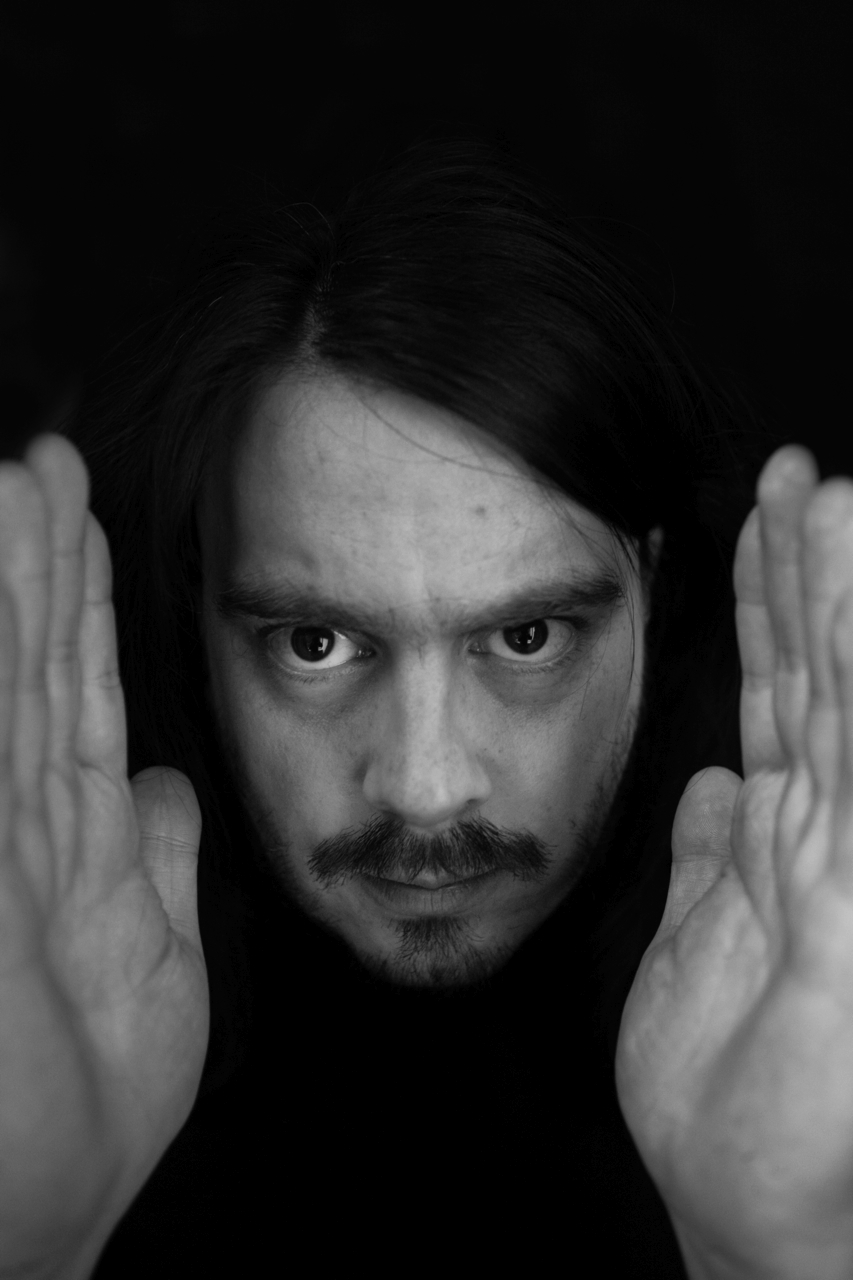 Photo: Jan Bauer
Interview with JONATHAN MEEESE:
Your childhood ambition:
Play, dream, read and sleep.
Something you treasure:
Evolution, anti-ideology, distance, hermetic love.
Your worst habit:
Fear of reality.
The aspect of your work that's most important to you:
Playing, no ideology, love, respect, radicalism, metabolism.
Your first job:
Photocopying work and newspaper distribution.
Someone whose work you highly recommend:
Picasso, Van Gogh, Balthus, Marquis de Sade, John Sinclair, John Boorman, Caligula and Andy Warhol.
View Jonathan Meese's artwork here.