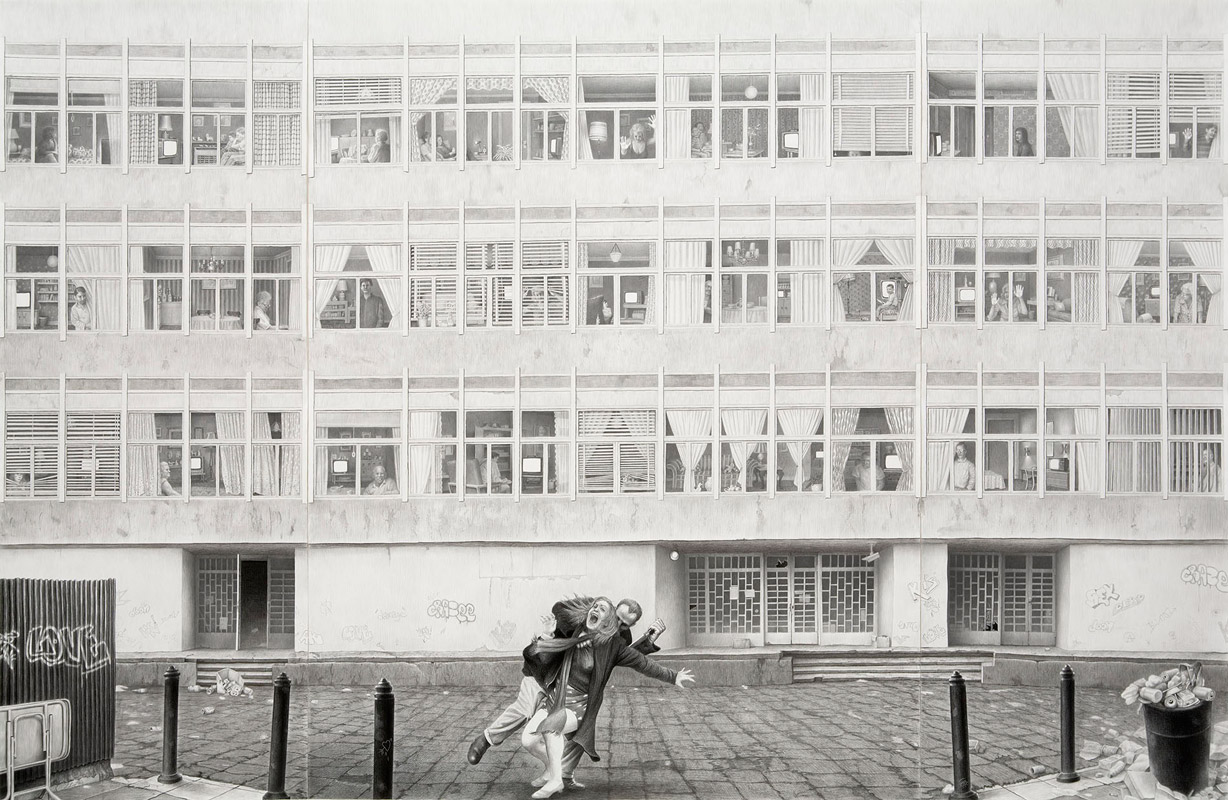 Watching
charcoal & pencil on paper
2006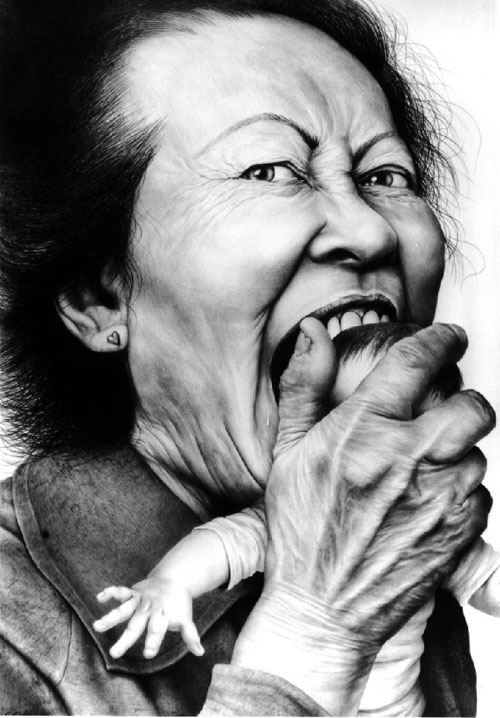 Love Bite
charcoal & pencil on paper
2002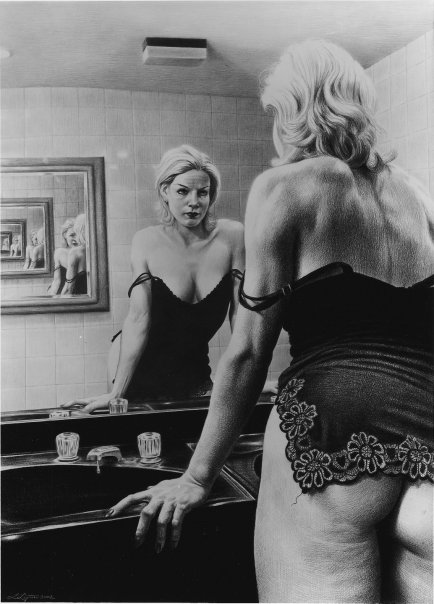 Mirror Mirror
charcoal & pencil on paper
2002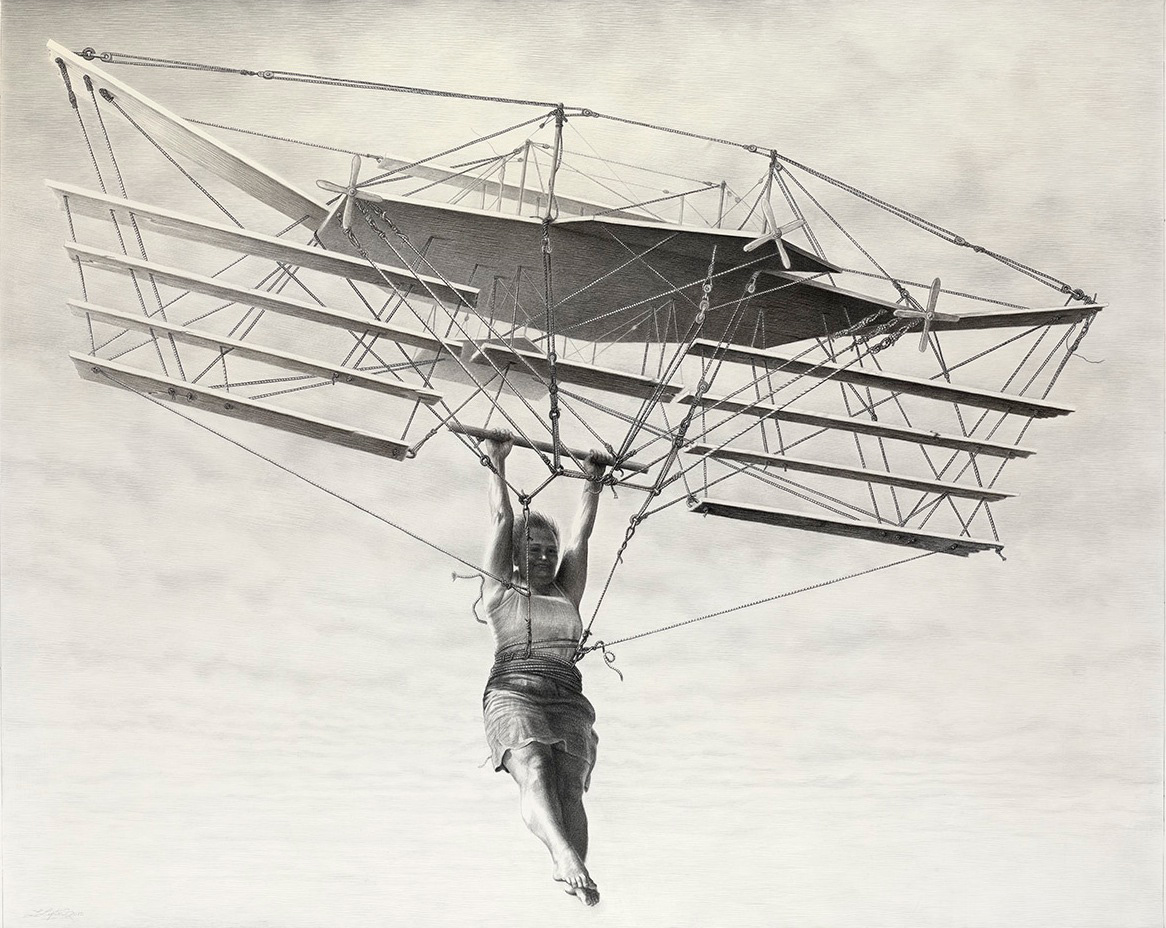 Flying Machine
charcoal & pencil on paper
2010
Interview with LAURIE LIPTON:
Your childhood ambition:
To create a masterpiece.
Something you treasure:
My drawing table.
Your worst habit:
All my habits are adorable.
The aspect of your work that's most important to you:
The fact that it's unique.
Your first job:
A waitress at a yacht club.
Someone whose work you highly recommend:
Rembrandt van Rijn.
View Laurie Lipton's artwork here.