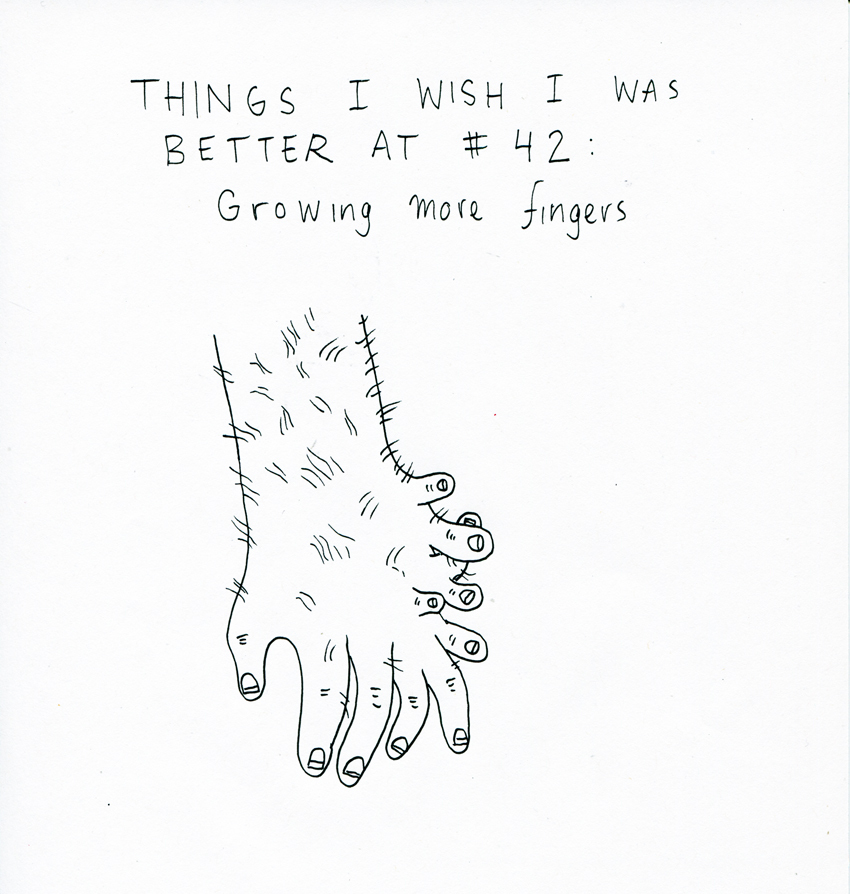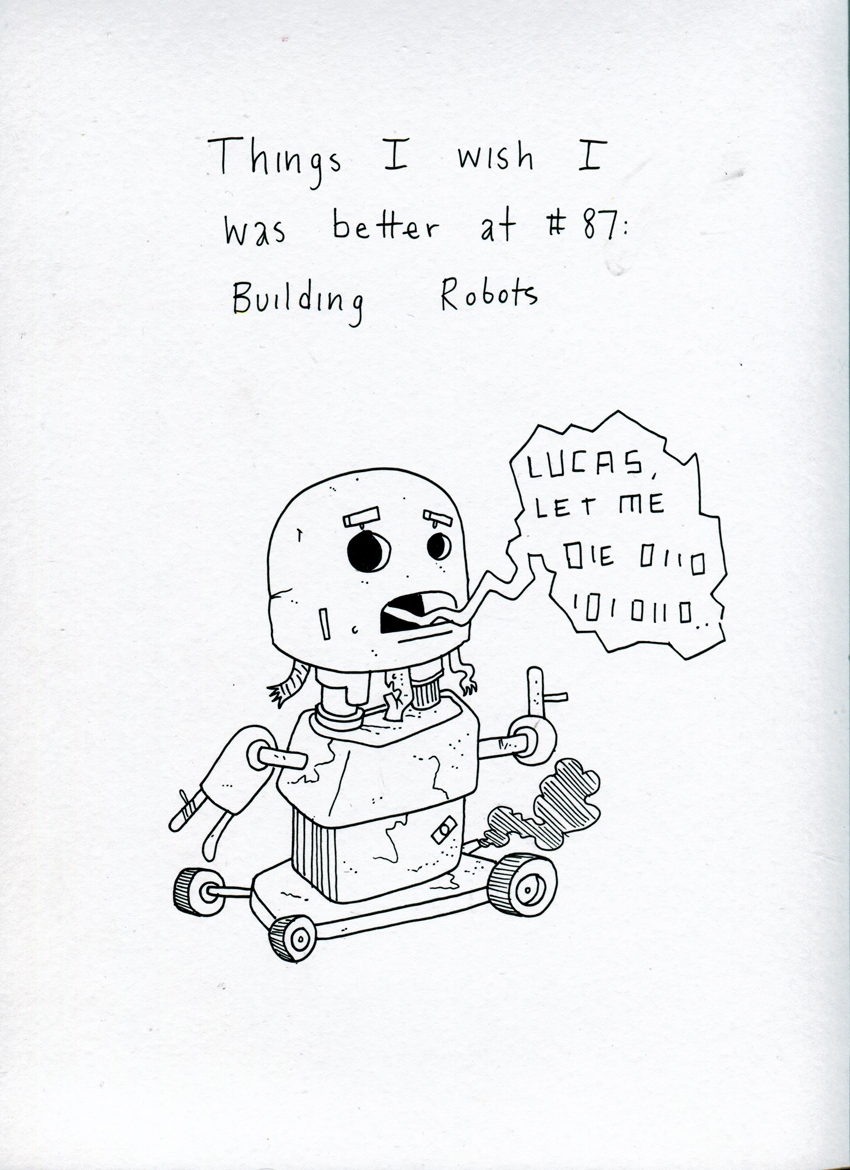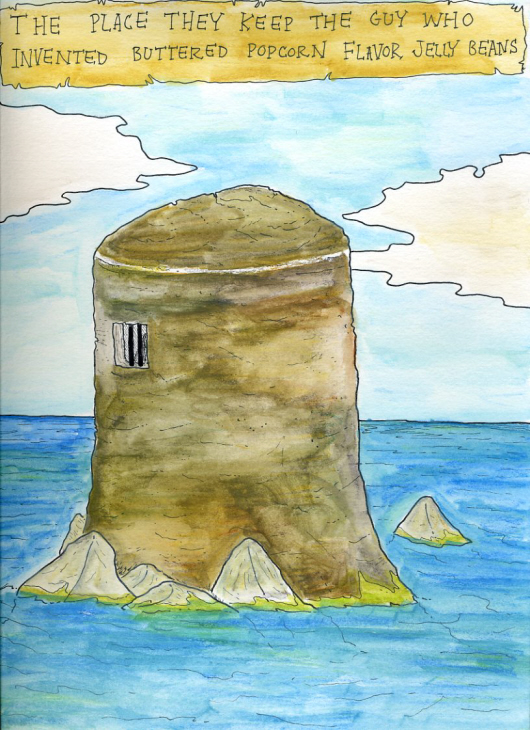 Mini Interview with LUCAS ADAMS:
Your childhood ambition:
Getting better at drawing hands.
Something you treasure:
Pencil my Grandpa gave me with an eraser shaped like Herbert Hoover's head.
Your worst habit:
Procrastination.
The aspect of your work that's most important to you:
Meshing silliness with sadness as effectively as possible.
Your first job:
Working on my college's Canyon Crew, which involved removing invasive plants and cutting down trees with chainsaws.
Someone whose work you highly recommend:
Sophie Yanow.
View Lucas Adams' artwork here.