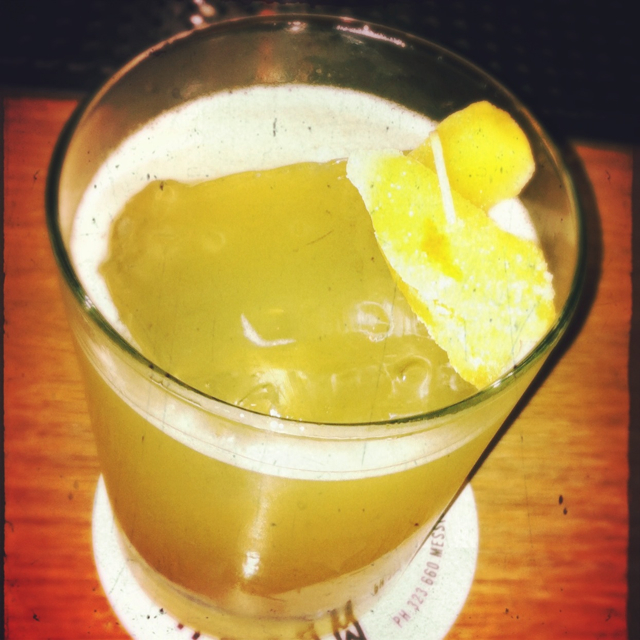 Ingredients:
2 ounces blended Scotch
3/4 ounce fresh lemon juice
3/4 ounce ginger-honey syrup
1/4 ounce Laphroaig Scotch (single-malt Islay Scotch)
Candied ginger
Directions:
Shake all ingredients in a cocktail shaker filled with ice.
Strain into a rock glass containing a single large block of ice.
Garnish with candied ginger.