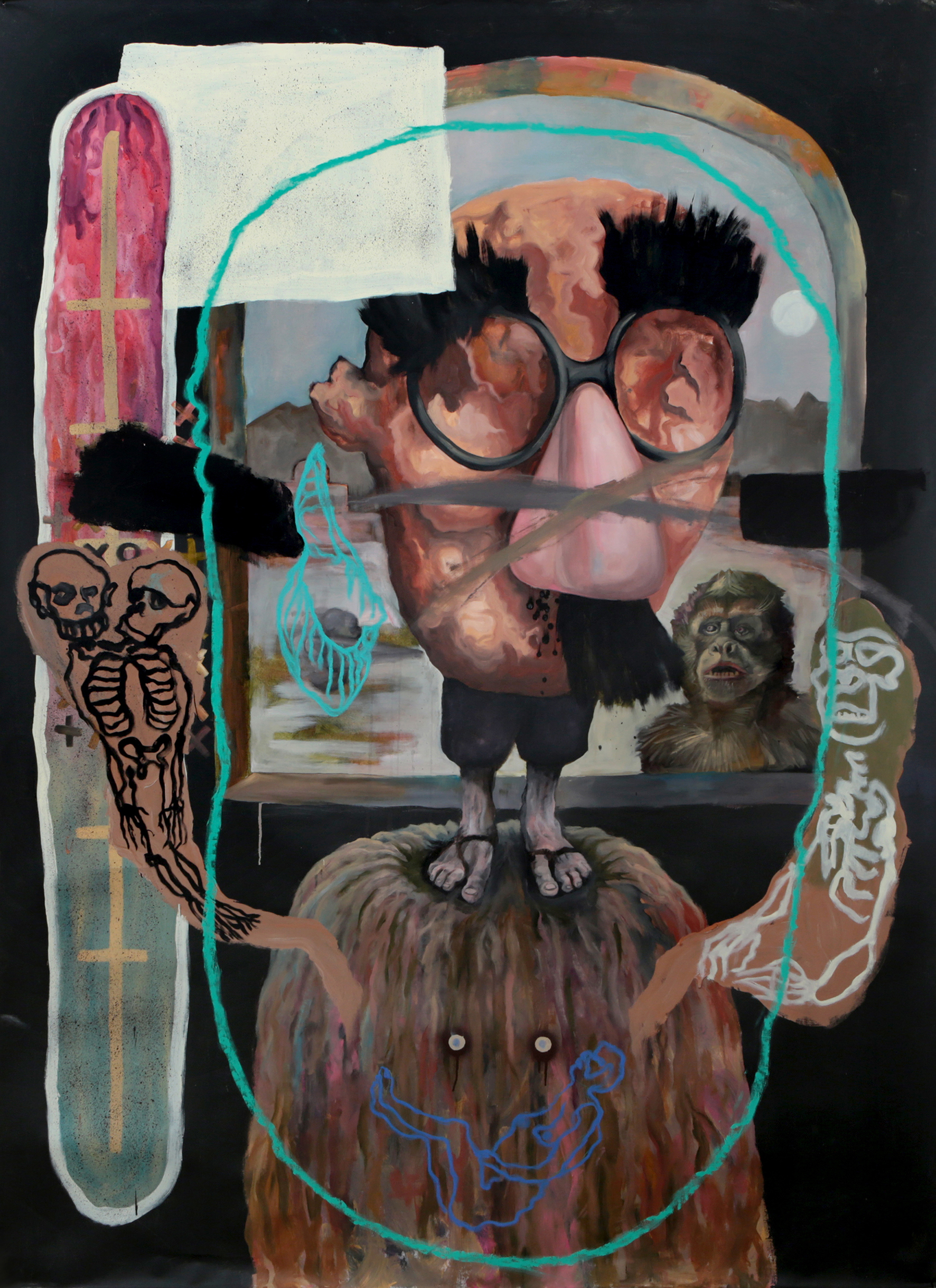 Vier Tagesstadienoil
acrylic and lacquer on canvas
210 x 160 cm
2013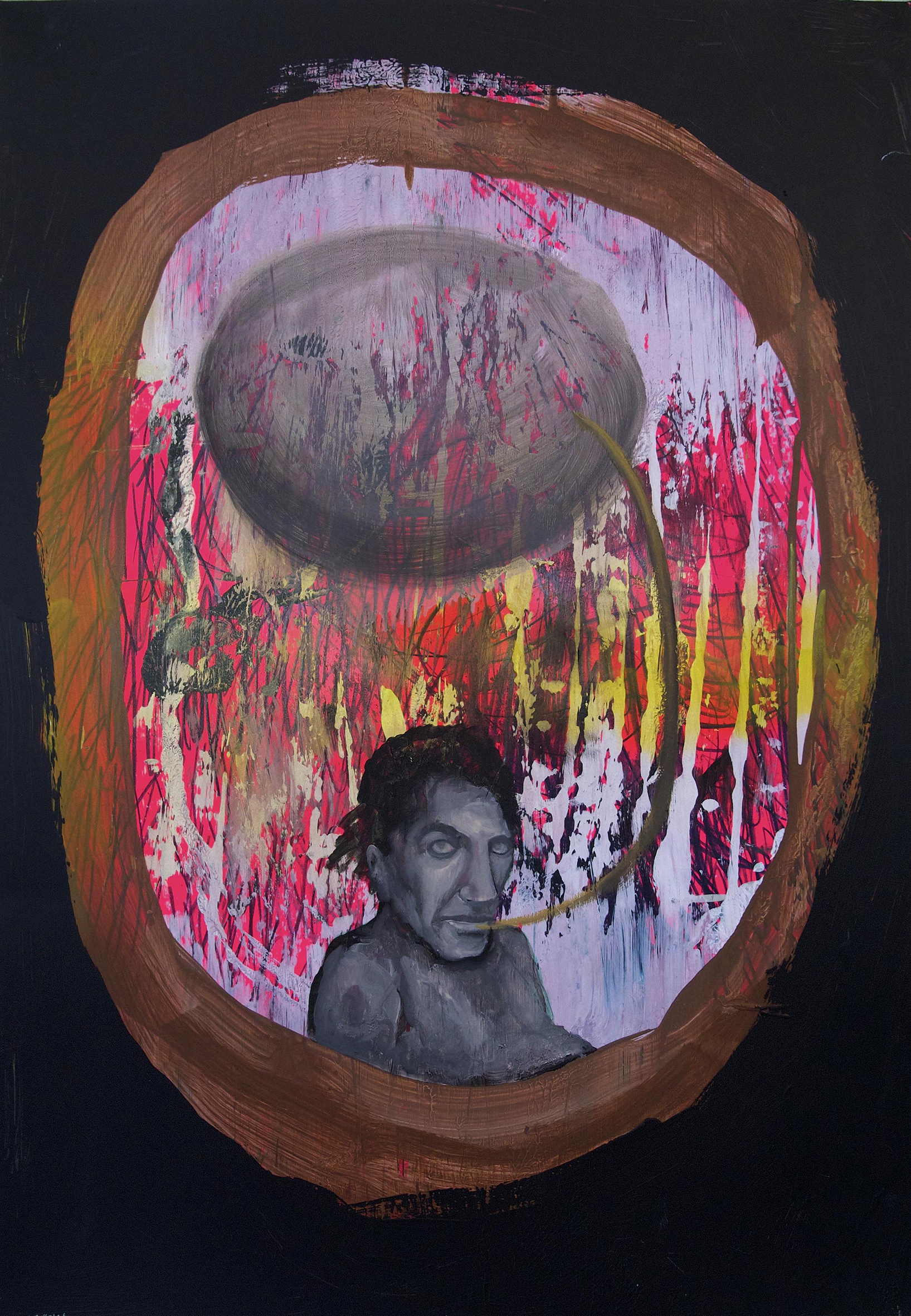 Oval #1
mixed media on paper
70 x 50 cm
2013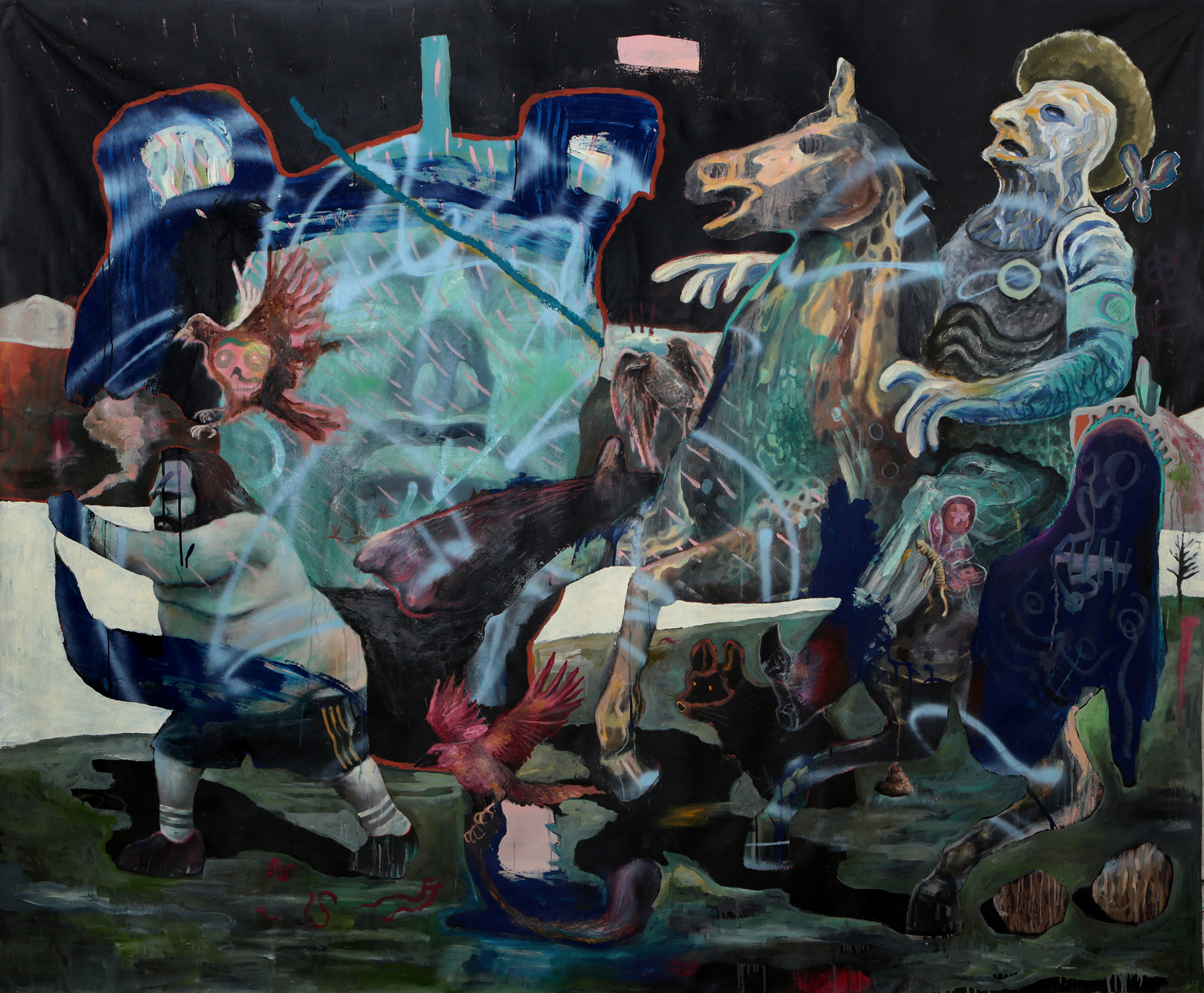 Zwergenjagtoil
acrylic and lacquer on canvas
210 x 270 cm
2013
Interview with PHILIP MUELLER:
Your childhood ambition:
I wanted to be a race driver.
Something you treasure:
The watches of my grandfather.
Your worst habit:
I'm a waster.
The aspect of your work that's most important to you:
To think and do whatever I want by creating my own romanticism.
Your first job:
I worked as a graphic-designer and drove an ambulance at the same time (I broke three cars in four weeks completely).
Someone whose work you highly recommend:
Paul Thek.
View more of Philip's work here.