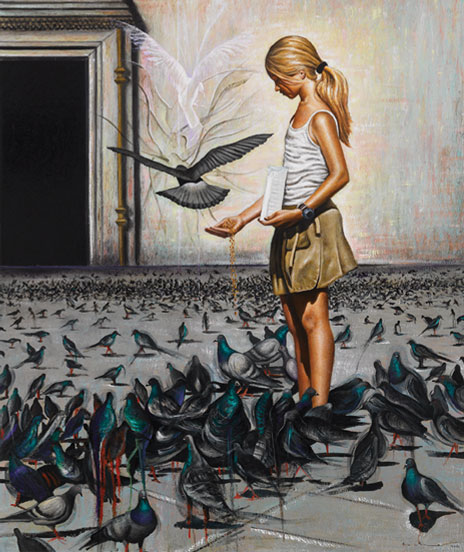 Flight
91 cm x 122 cm
oil on canvas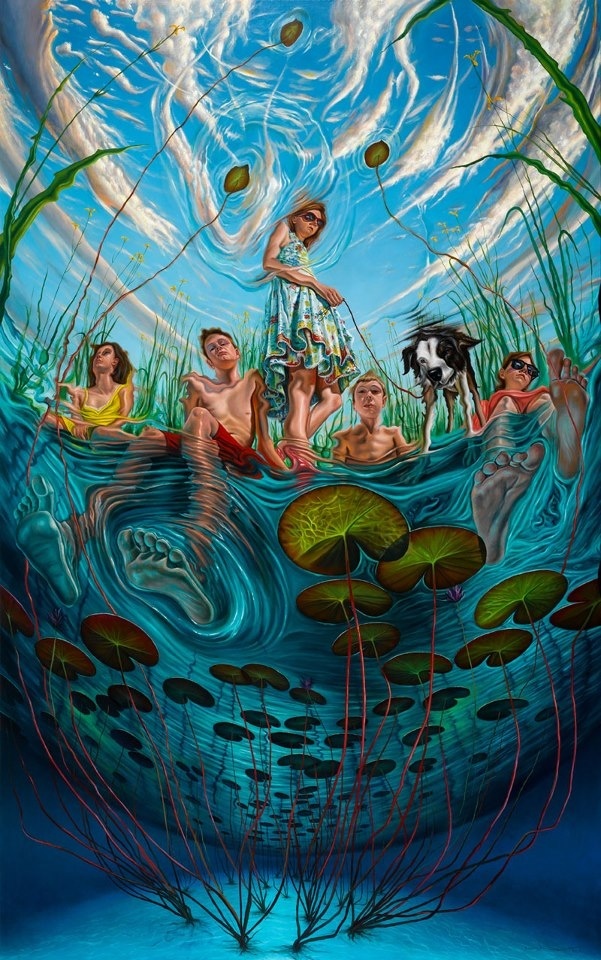 Reflections
152 cm x 244 cm
oil on canvas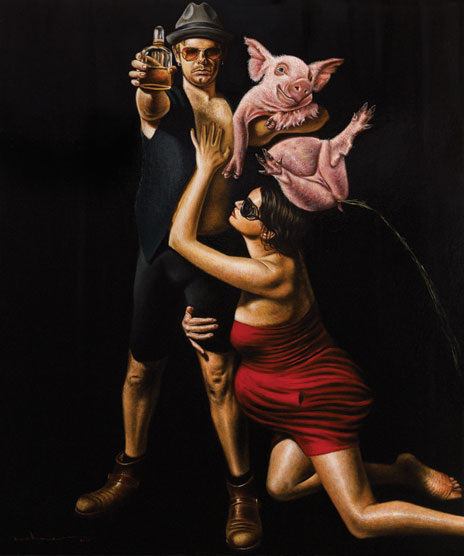 Pigfume
91 cm x 122 cm
oil on canvas
Interview with RASHER:
Your childhood ambition:
As a very young child I used to help the bin men throw the rubbish into the back of the bin truck. The bin men would let me hang off the back of the truck with them until all the collections were done in my estate. I loved the freedom and the wind on my face. The smell coming from the back of the truck wasn't so pleasant but I always thought it was a cool job, until at the age of eleven seeing Caravaggio's The Taking of Christ in the National Gallery of Ireland on a school tour my direction changed towards the arts.
Something you treasure:
I treasure my wife and 3 children.
Your worst habit:
Biting my fingernails.
The aspect of your work that's most important to you:
I don't focus on any particular element of my work. I try to harmonize it all from narrative to balance texture and to appeal to my fellow human.
Your first job:
Picking potatoes in the fields of Wicklow, Ireland, followed by a lounge boy in a hotel, and then later mopping floors and laying carpet tiles for a cleaning company.
Someone whose work you highly recommend:
Alex Kanevsky, Adrian Ghenie, Nicola Somori, Conor Walton, Francis Alan O Toole.
View Rasher's artwork here.