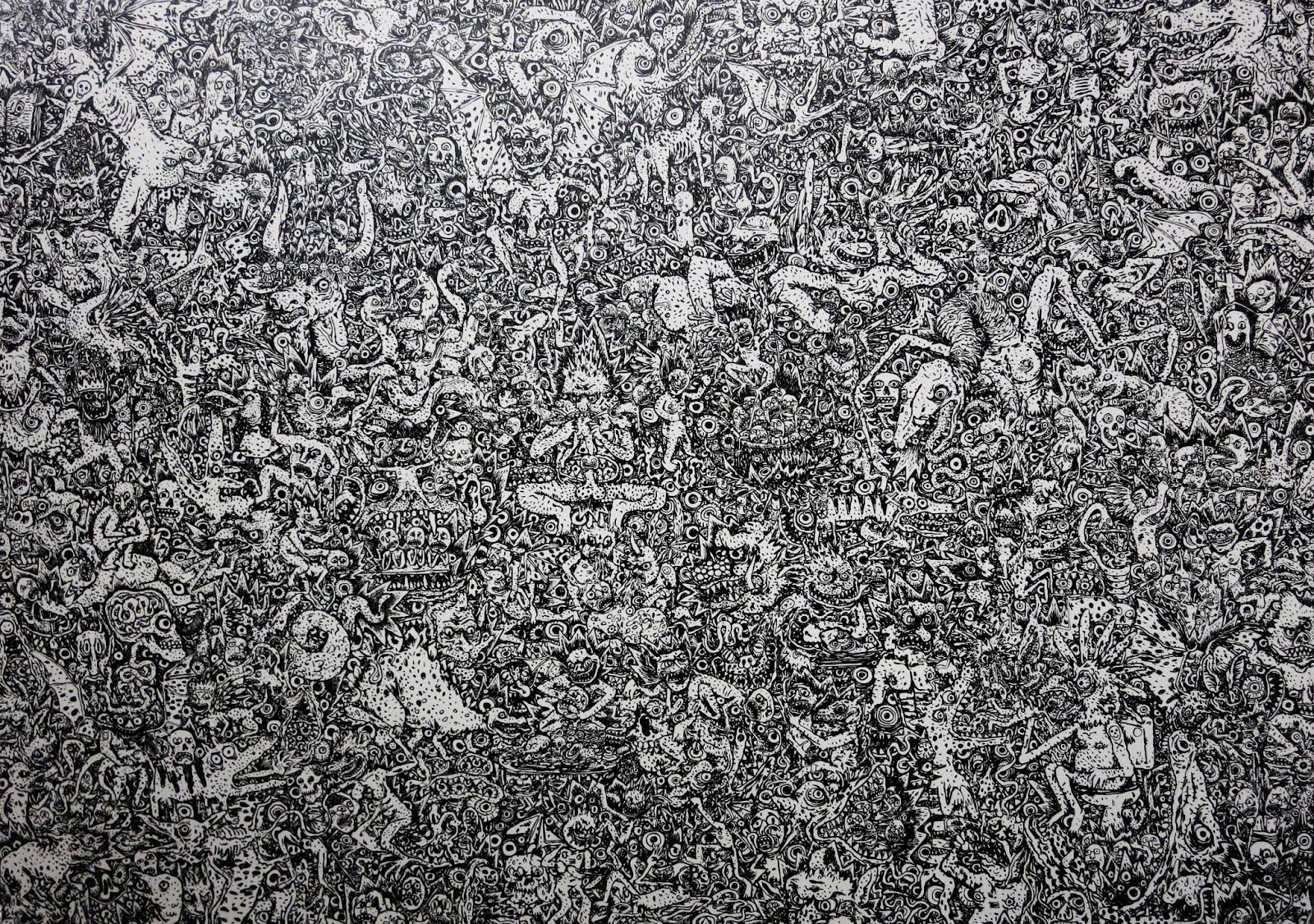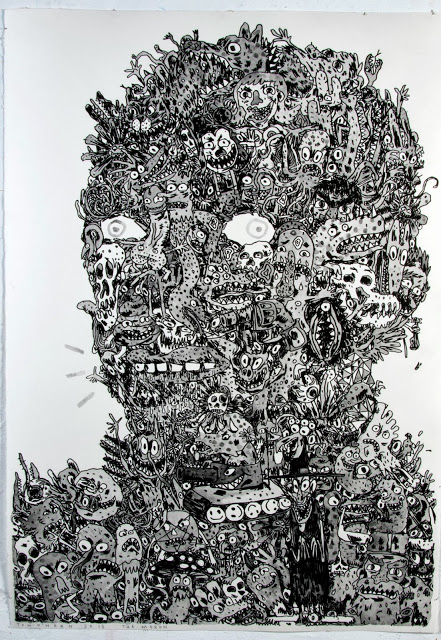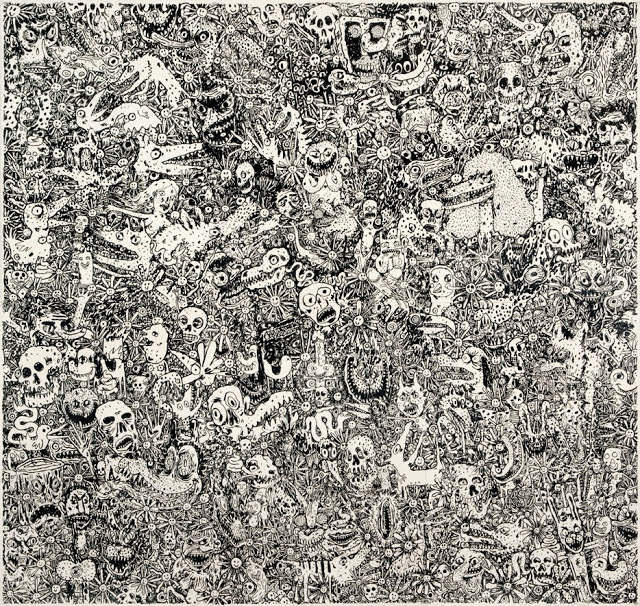 Interview with TOM O'HERN:
Your childhood ambition:
To become Noah and watch everyone else drown so I could start a new world with me on top.
Something you treasure:
My favorite pen.
Your worst habit:
Procrastibating.
The aspect of your work that's most important to you:
When it just works on its own and it feels like I'm not even doing it, like I just happen to be holding the pen.
Your first job:
Augh no good, it was like working the check out at a place called Target, trying not to kill myself in front of a huge sign that said 100% happy and stinking of money and the gross donut shop next door. I just stopped going.
Someone whose work you highly recommend:
Rob O'Connor http://www.bettgallery.com.au/artists/oconnor/index.htm
View Tom O'Hern's artwork here.