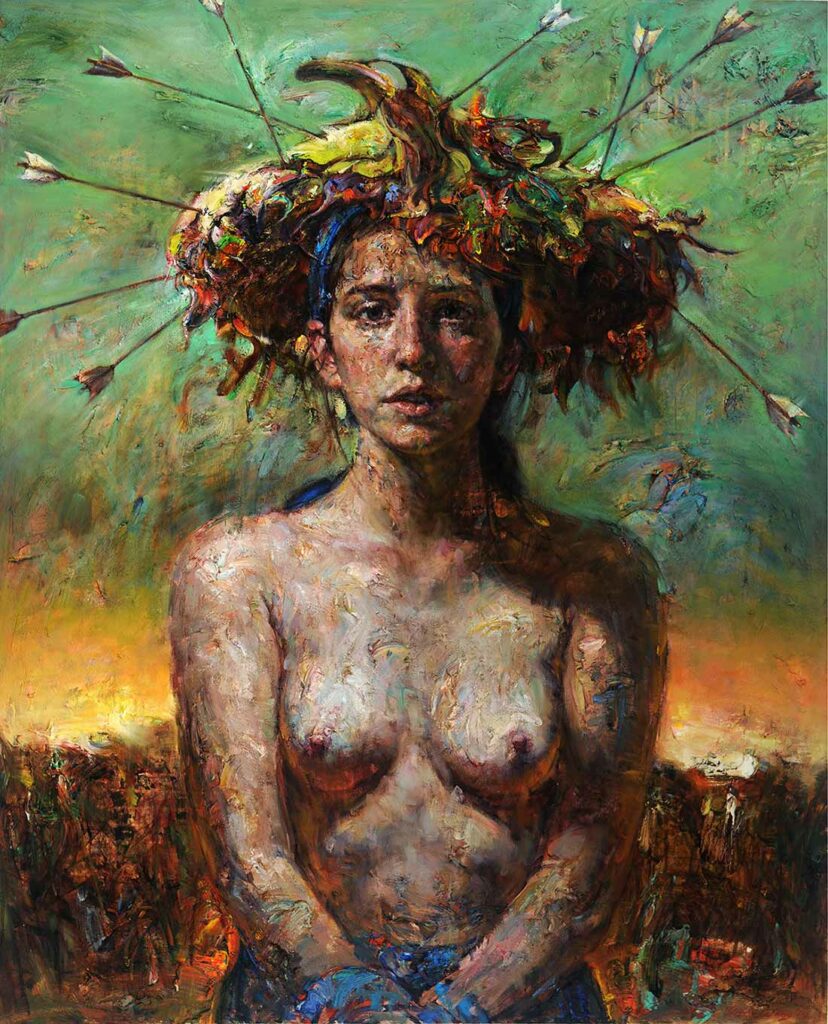 Pedals Fall
oil & collage on canvas
83″ x 65″
2013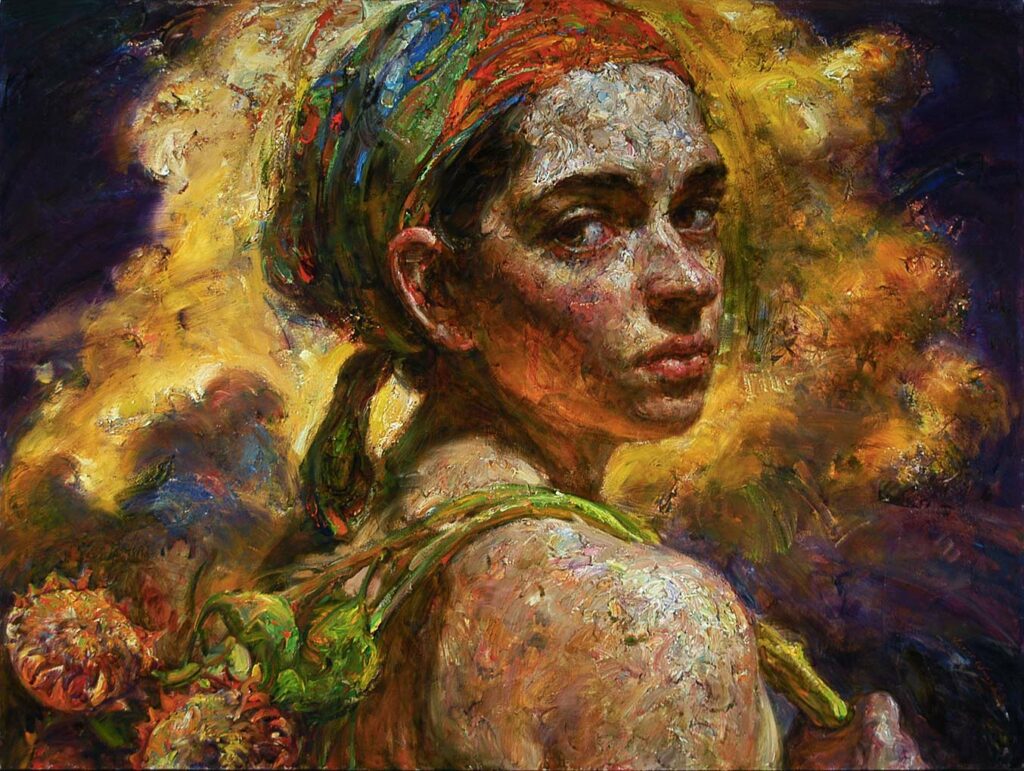 Over Her Shoulder
oil & collage on canvas
44″ x 59″
2005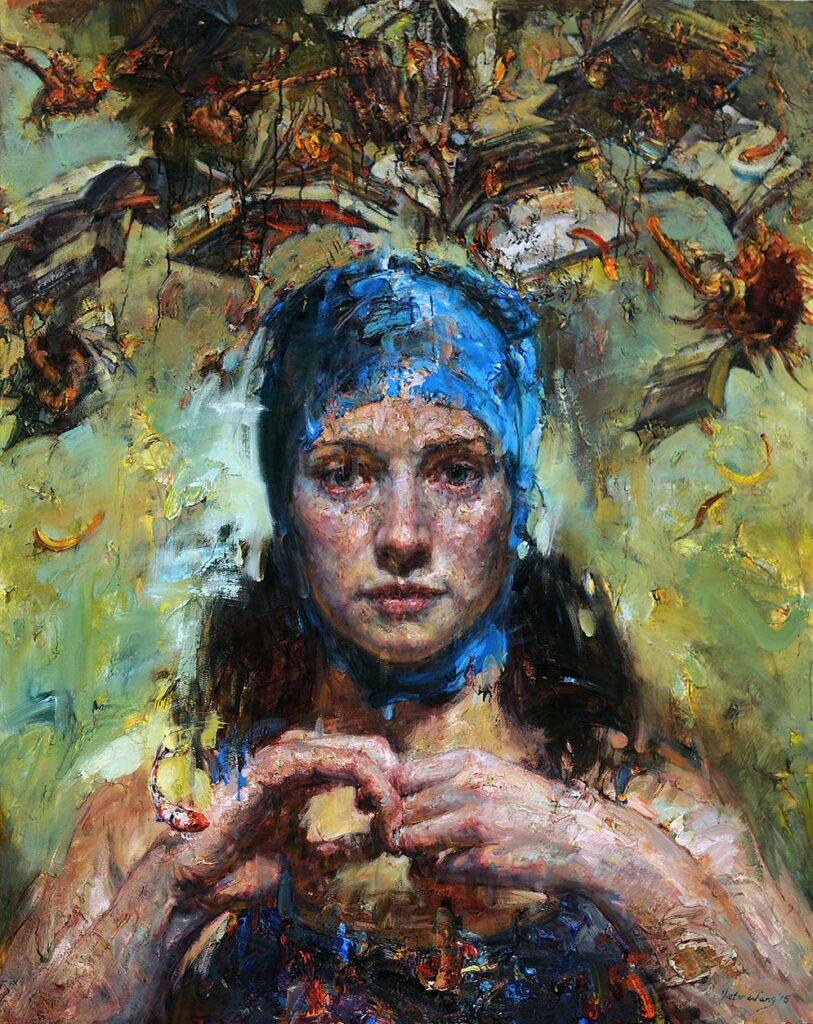 The Echo
oil & collage on canvas
65″ x 52″
2016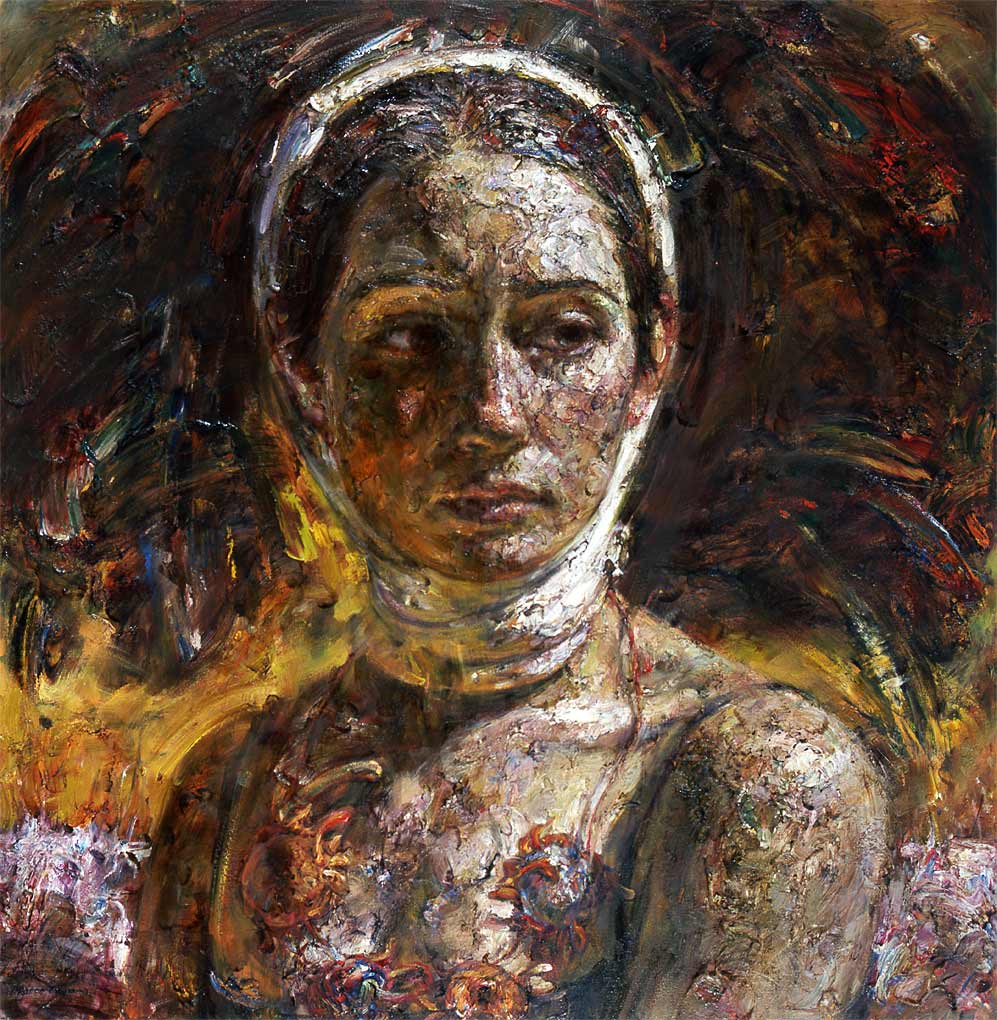 Autumn Wing
oil & collage on canvas
44″ x 42″
2006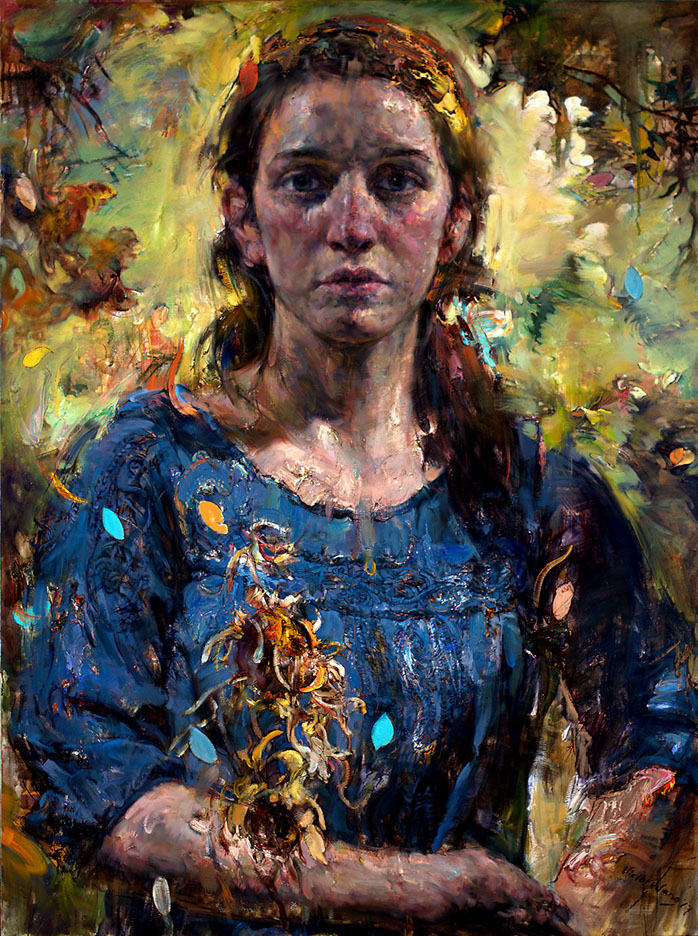 Falling Leaves
oil & collage on canvas
65″ x 48″
2017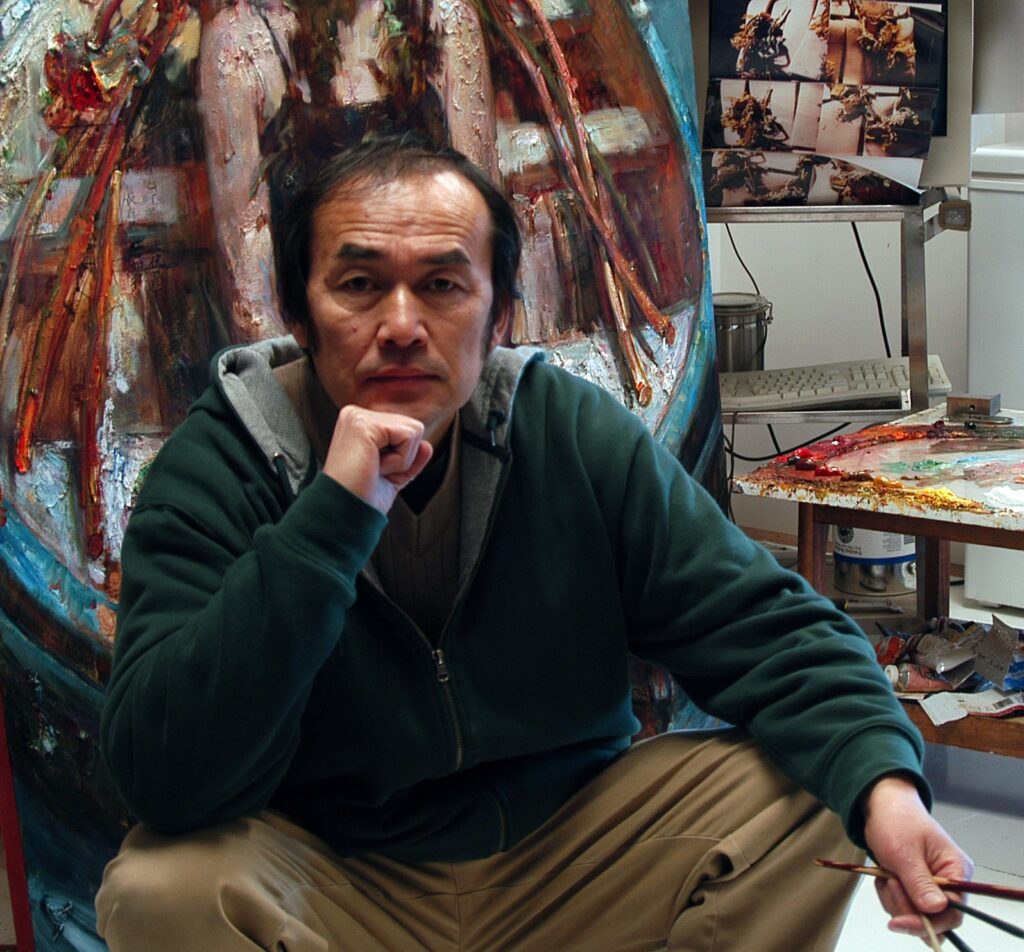 Interview with VICTOR WANG:
Your childhood ambition:
When I was young, I dreamed about becoming a Kung Fu master who possessed profound fighting skills and would be able to help the weak and poor. I wanted to be a Kung Fu master that everyone could respect and appreciate.
Something you treasure:
I am not innately brilliant, so any progress and achievements I have gained have been due to constant hard work. I treasure all that I have gained through life.
Your worst habit:
Take long naps midday so I have energy to work in my studio at night.
The aspect of your work that's most important to you:
I aim to engage viewers with a sense of mystery.
Your first job:
I was an Assistant Professor at Lu Xun Academy of Fine Arts in China.
Someone whose work you highly recommend:
Nicolas Samori
See more of Victor Wang's work here.