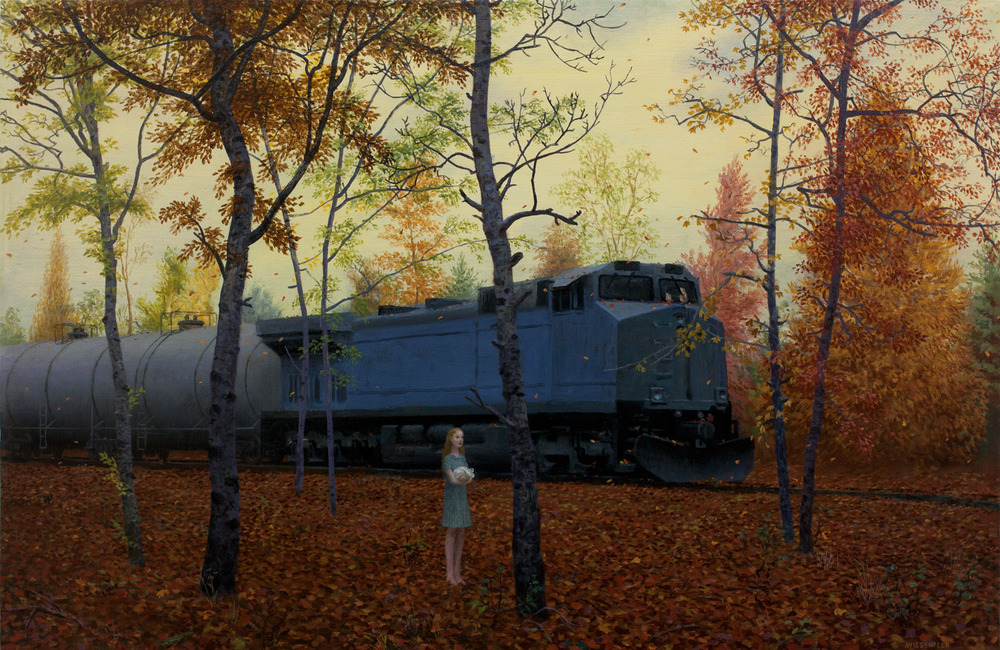 October
oil on canvas
22.75 x 35 in
2014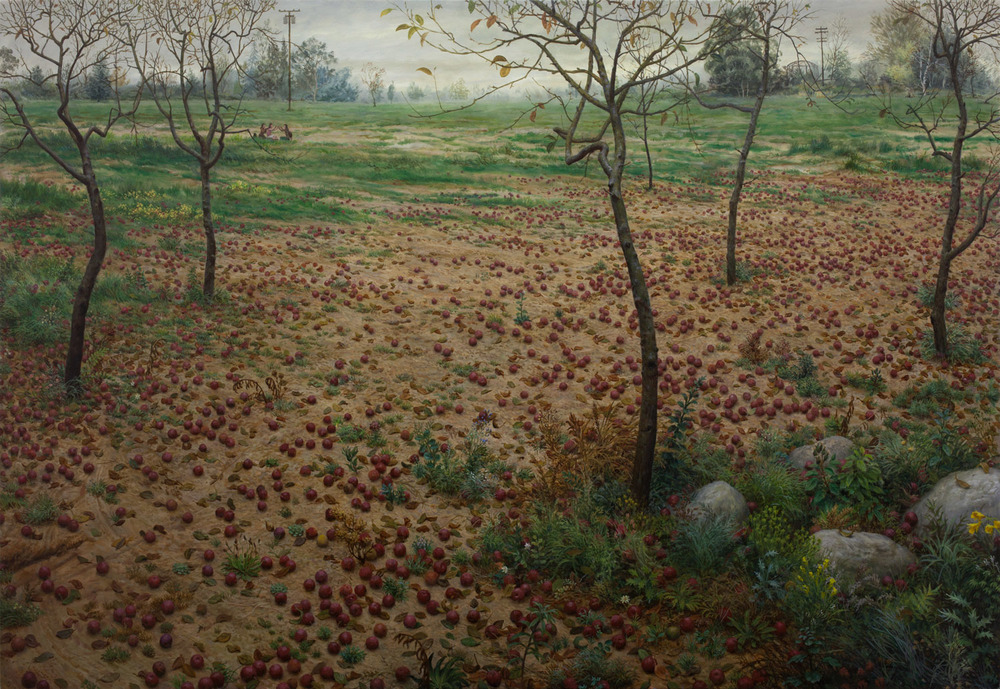 The Orchard
oil on canvas
64 x 93 in
2014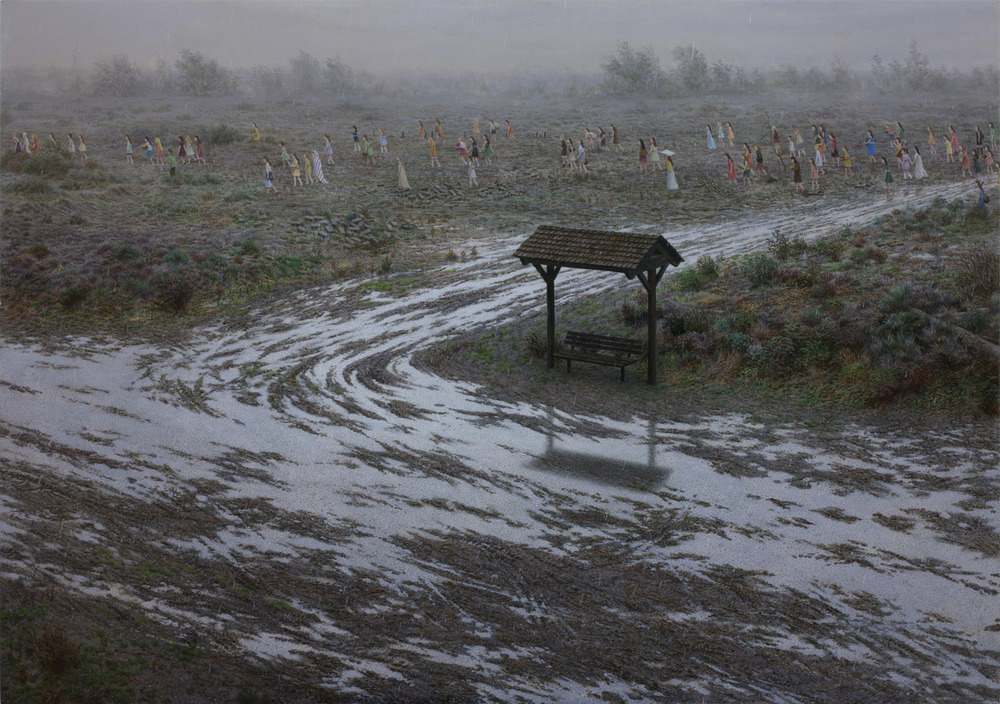 Border
oil on canvas
56.5 x 80 in
2014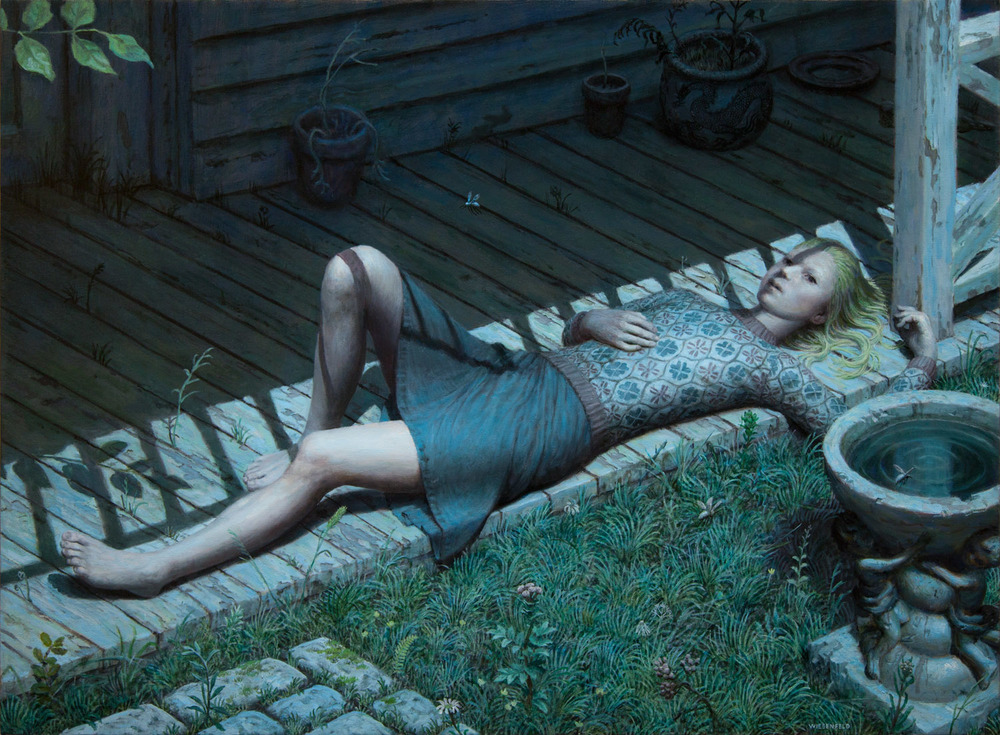 Winter Cabin
oil on canvas
30 x 41 in : 76 x 104 cm
2012
Interview with ARON WIESENFELD:
Your childhood ambition:
I wanted to be an ornithologist until age 11, after that I wanted to be a comic book artist.
Something you treasure:
"Aron" time.
Your worst habit:
Staying up late for no good reason.
The aspect of your work that's most important to you:
Seeing a simple idea grow into something complex, watching it take on a surprising life of its own.
Your first job:
At a movie theater in high school for 3 weeks.  It was my last job too.  As Winston Churchill said, "If you find a job you love, you'll never work again."
Someone whose work you highly recommend:
The painter Carel Weight.