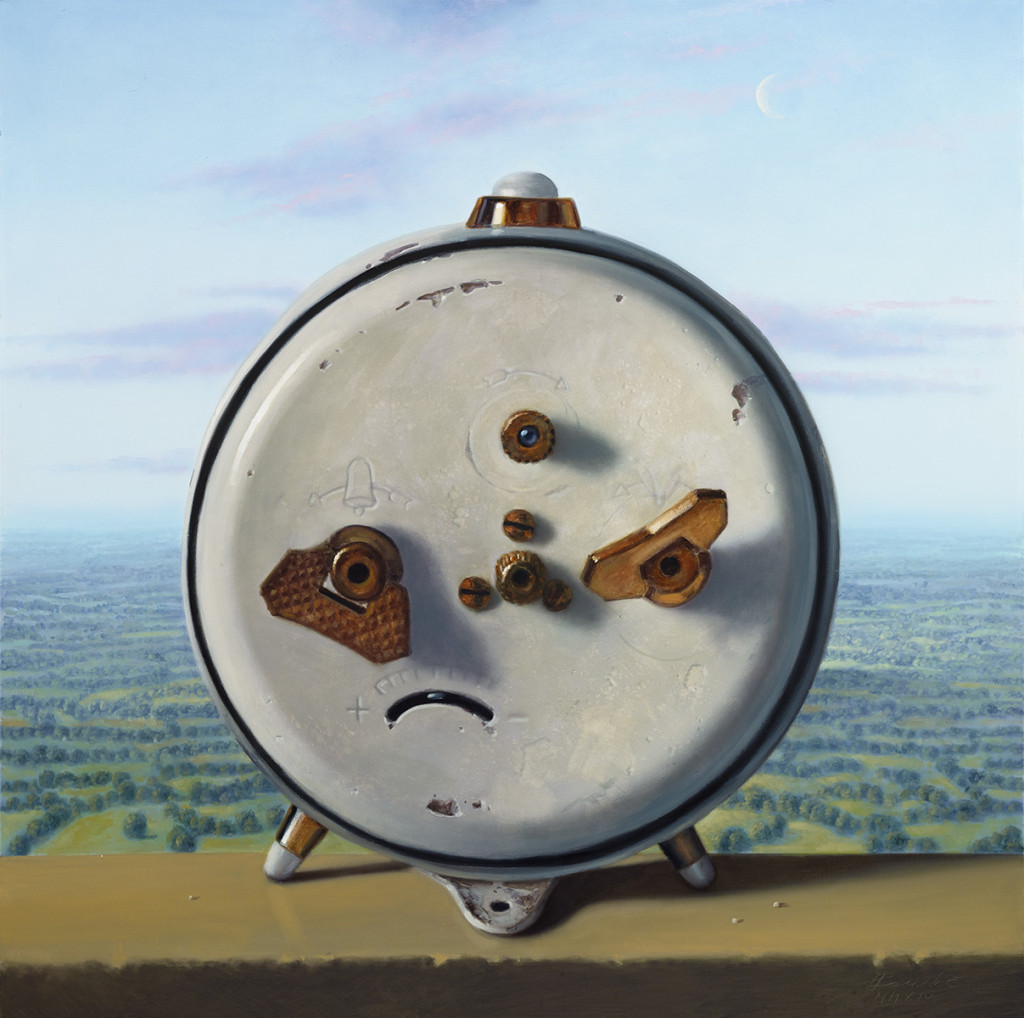 Time Controls
oil on canvas
48 x 48 inches
2014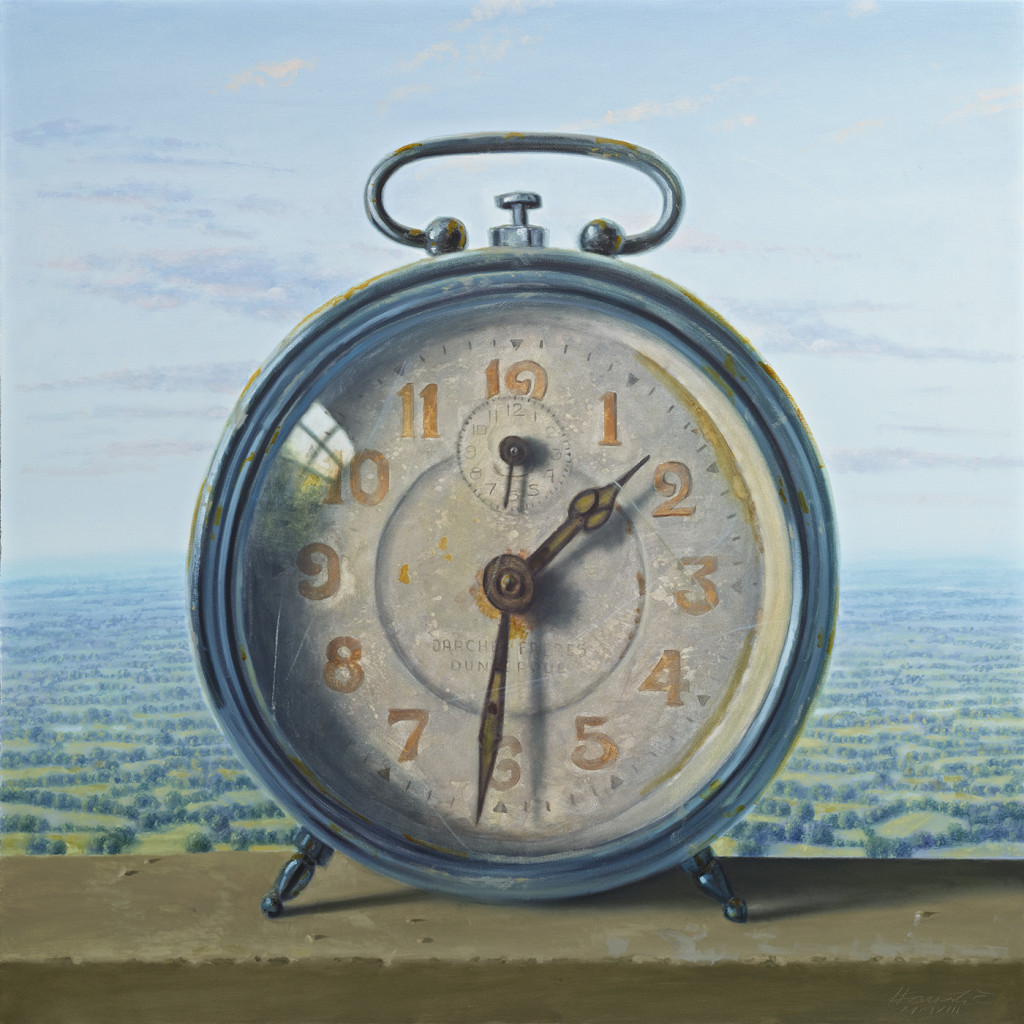 Timeless
oil on canvas
48 x 48 inches
2014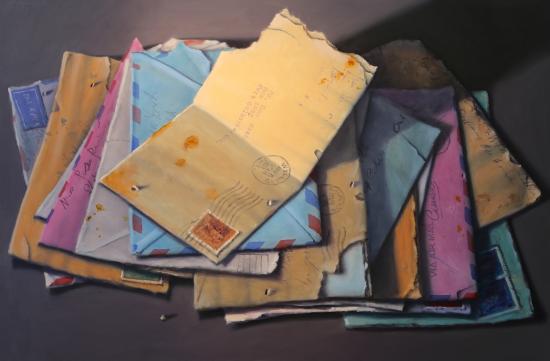 Scripsit
oil on canvas
48 x 72 inches
2015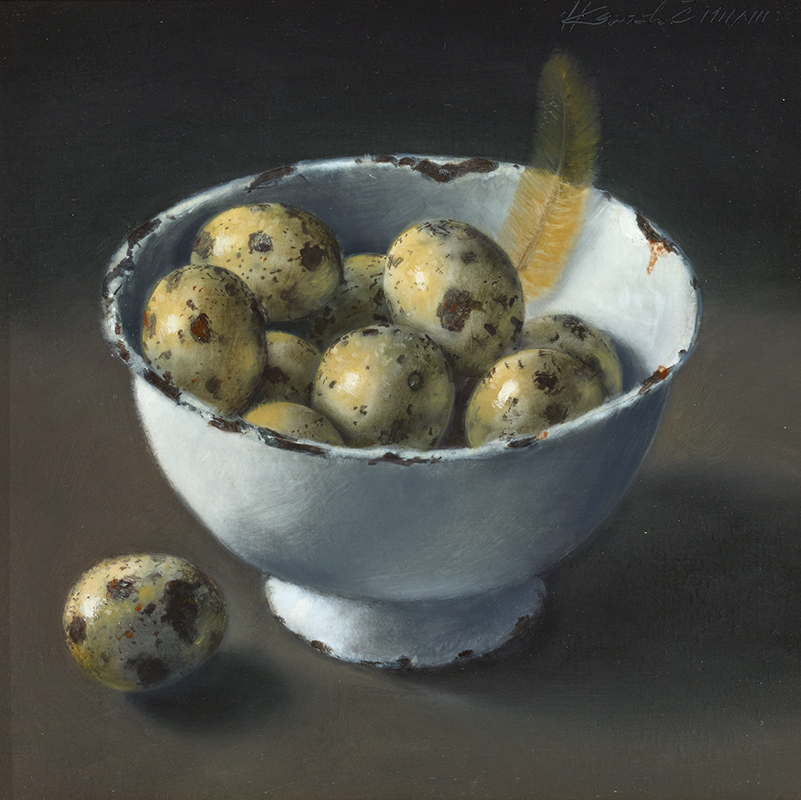 Fresh from the Coop
oil on board
16 x 16 inches
2013
Interview with CIBA KARISIK:
Your childhood ambition:
To be a soccer player. In my native city, Sarajevo (Bosnia & Hercegovina), I played at a near professional level. My dream came to an abrupt end around the time I entered the Sarajevo Academy of Fine Art. It was my own mother who thwarted my sporting ambition. She made up an elaborate lie about my having a heart condition, which would only be exacerbated by my soccer practices. This false health scare catapulted my focus into painting and drawing. My mother revealed this to me only a few years ago, but I thank her today for channeling me in the direction of art.
Something you treasure:
After escaping from war-torn Sarajevo in 1994, and before coming to Canada in 1996, I was exiled in a charming seaside town in northern Croatia called Rovinj. My wife and I ran a tiny studio/gallery in a 15th-century church hugging the Adriatic Sea in the old part of town. I will never forget the freedom of being an independent solitary artist represented by my wife who has always been a fortress in my artistic development. I treasure those romantic days of yesterday, and the small town that was my saviour from the seemingly infinite shocks of war.
Your worst habit:
I have a short fuse—that is, I'm temperamental. I'm a Taurus. Astrology is to blame.
The aspect of your work that's most important to you:
My paintings are symbolic, experimental and nostalgic, telling eloquent stories of humanity. They are deliberate statements against the impersonality of our ephemeral world. I would like the viewer to pause, consider, and behold timeless objects that keep our memories and communicate messages across time.
Your first job:
I worked as a primary school art teacher for two years right after graduating from the Academy. It was refreshing to learn from the kids I taught, especially after completing such a rigorously academic artistic training. I loved hovering over the simple and honest drawings of those children. Inspired by their rich imaginations, I changed how I viewed my own works then when I was still young enough to alter my perception of what art could be.
Someone whose work you highly recommend:
Bosnian artist Safet Zec (b. 1943).
See more of Ciba Karisik's work here.