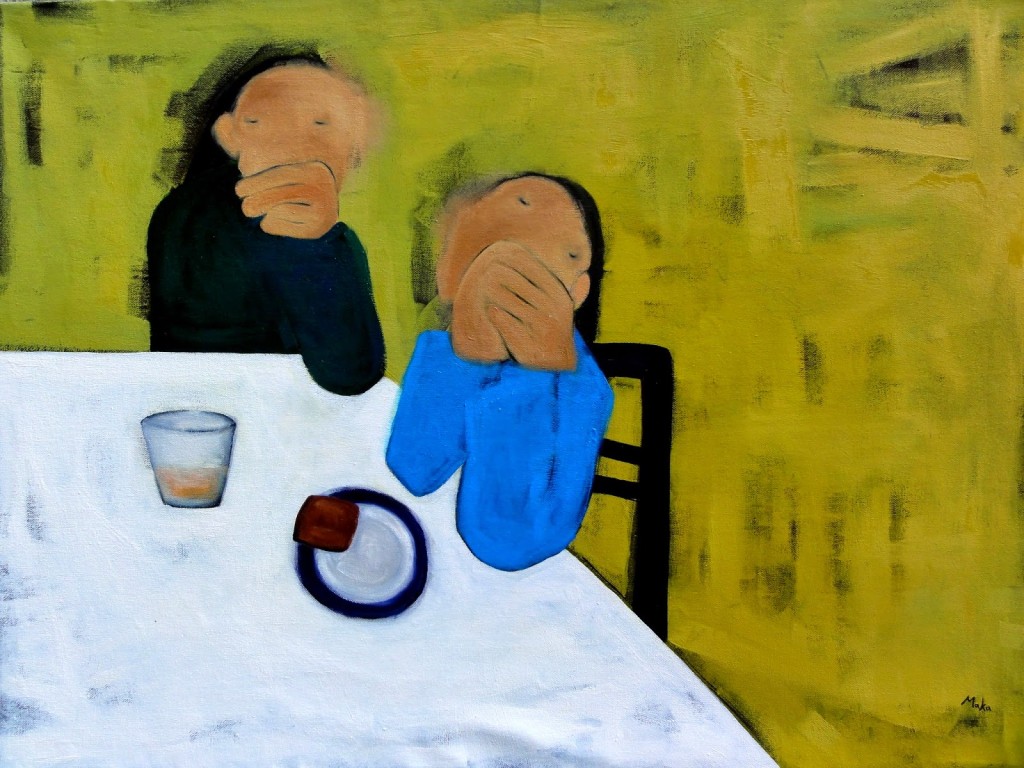 Giggles
oil on canvas
105 x 76 cm
2014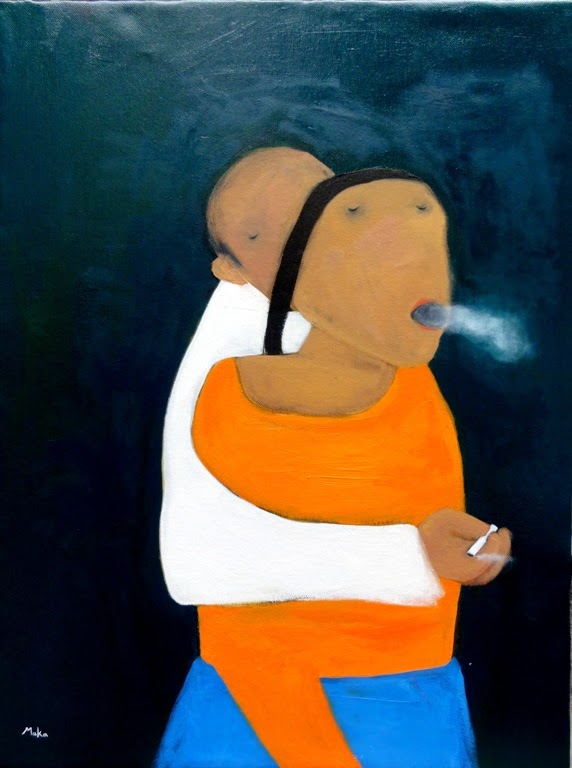 After Dinner
oil on canvas
80 x 60 cm
2014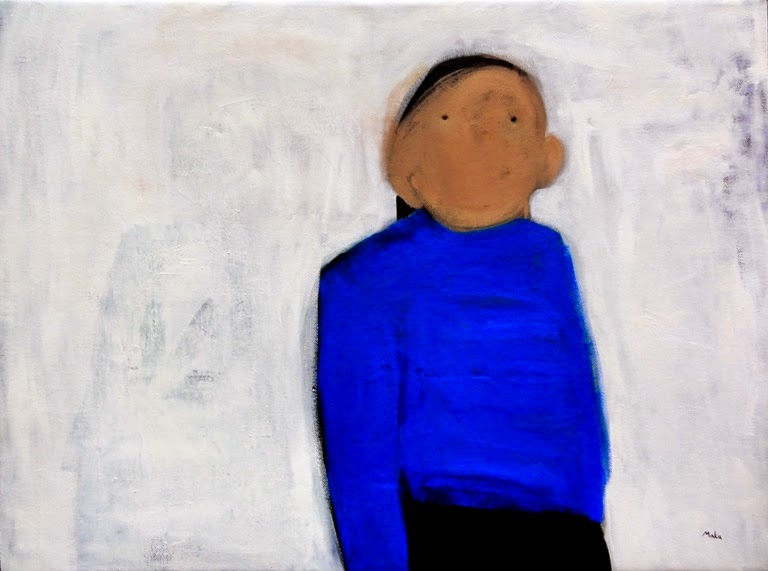 White Wall
oil on canvas
80 x 60 cm
2014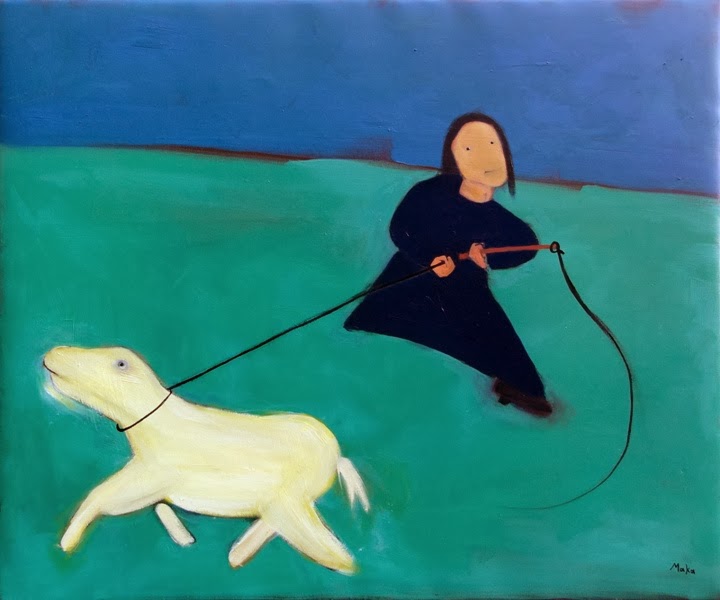 Break In
oil on canvas
50 x 60 cm
2013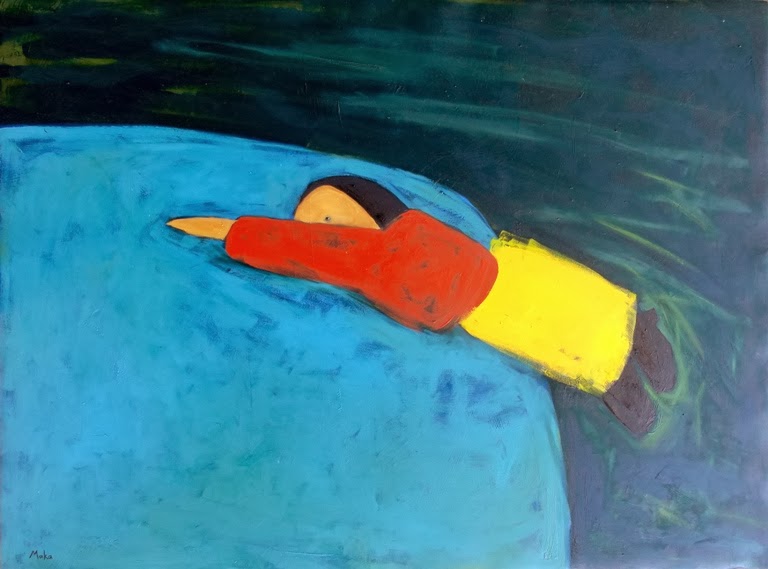 Swimmer
oil on canvas
80 x 60 cm
2013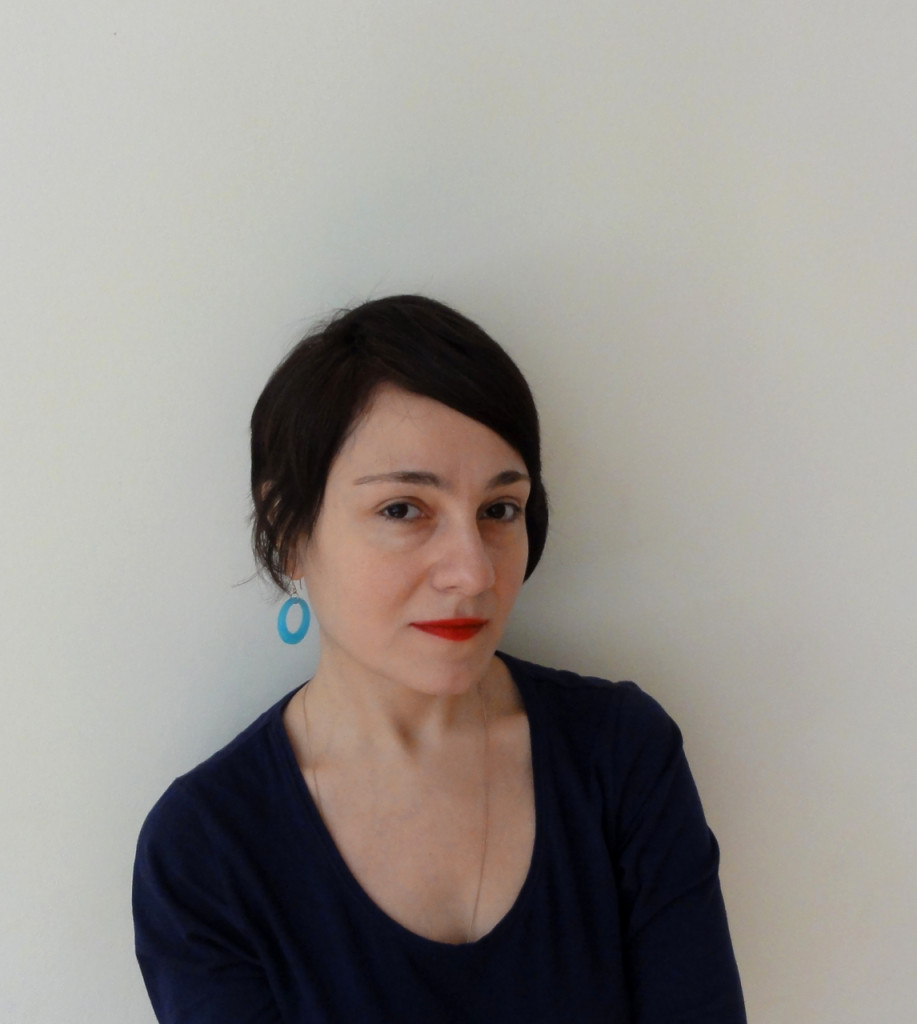 Interview with MAKA BATIASHVILI:
Your childhood ambition:
To be an artist.
Something you treasure:
Vision of the world which is beautiful.
Your worst habit:
Thinking about 100 things together.
The aspect of your work that's most important to you:
To be simple but strong.
Your first job:
Teaching painting.
Someone whose work you highly recommend:
Levan Mindiashvili.
See more of Maka Batiashvili's work here.