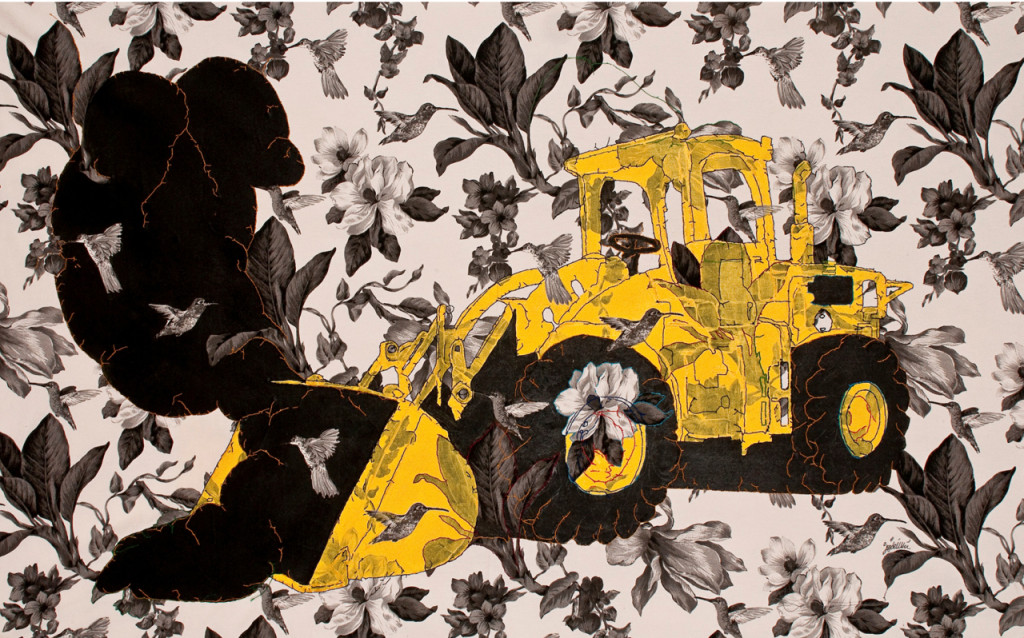 Destruction: domestic deed
paint and stitching on fabric
104 x 183 cm
2011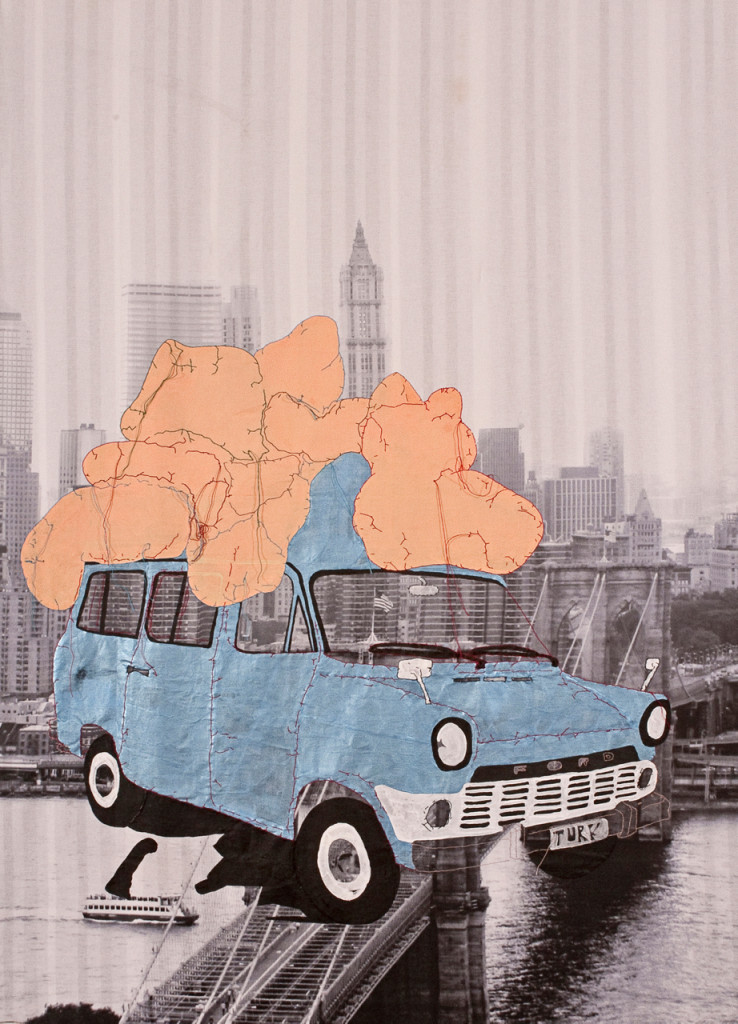 Outer Voice: we crossed the bridge for the first time just like this
paint and stitching on bedding
139 x 98 cm
2011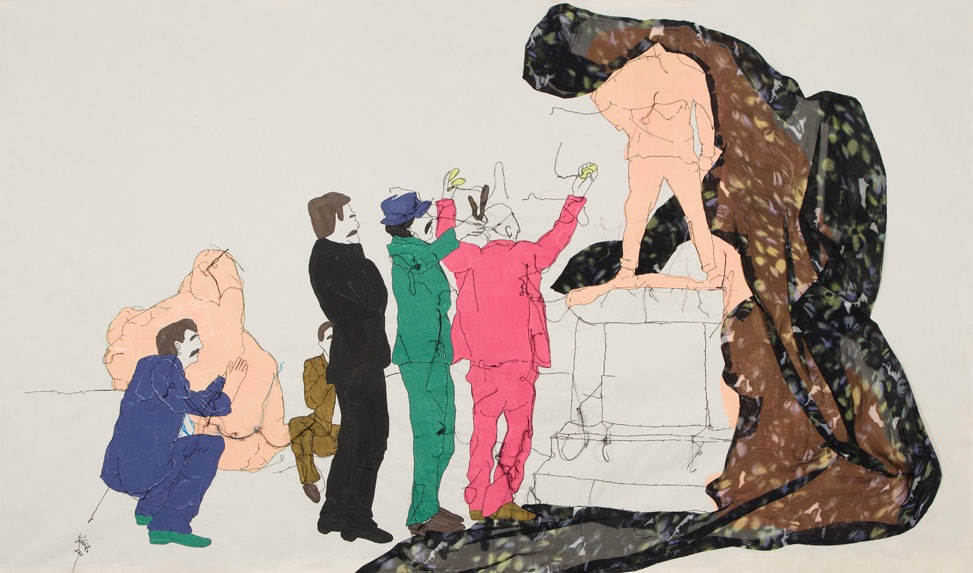 The Conundrum
paint and stitching on fabric
147 x 250 cm
2014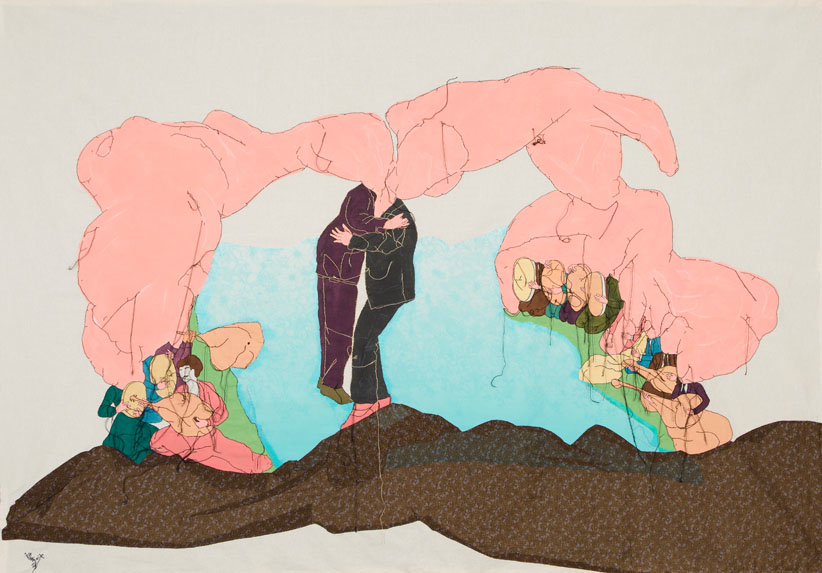 Diplomacy
paint and stitching on found fabric
147 x 206 cm
2014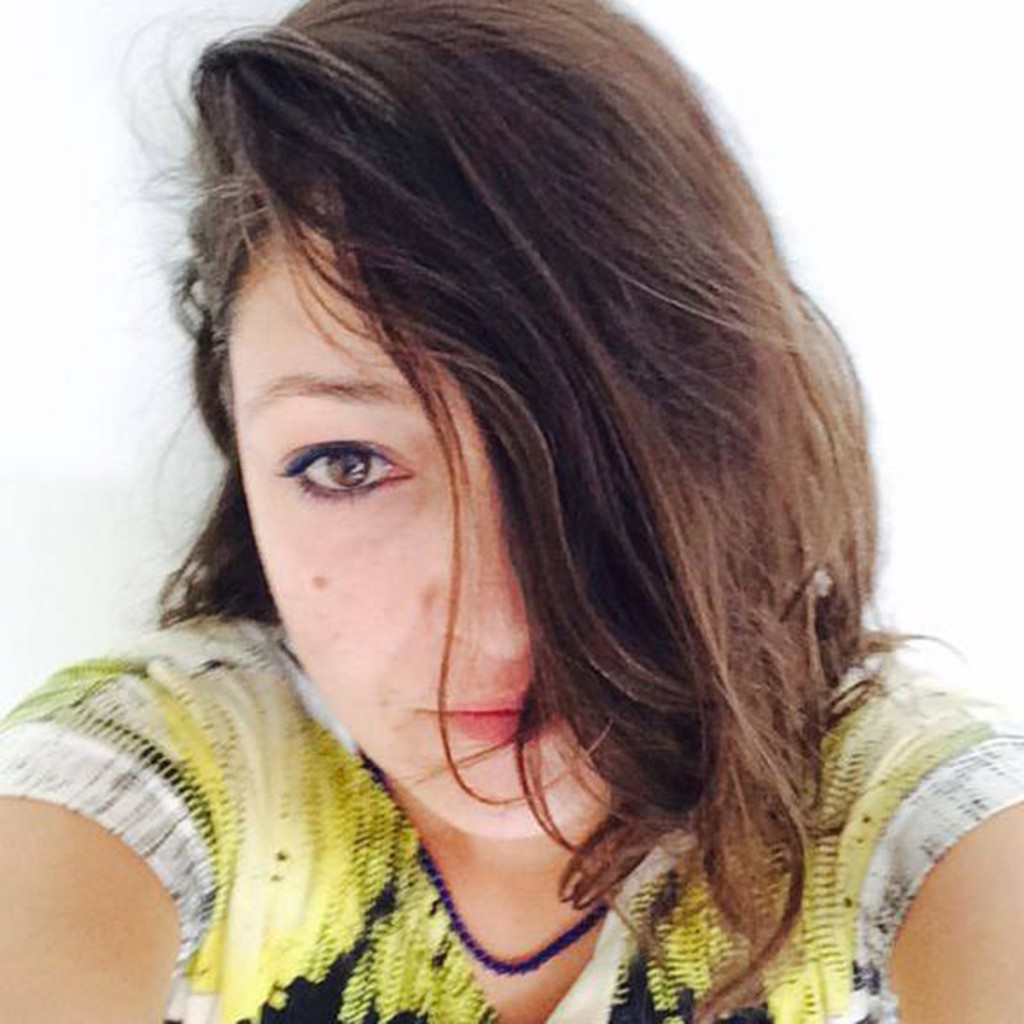 Interview with GOZDE ILKIN:
Your childhood ambition:
As a child I lived in different cities in Turkey. I traveled, met different people, discovered different cultures and collected many memories. Now I mostly collect fabrics from different places. These fabrics play a role as part of the narrative of my work.
Something you treasure:
Meeting interesting people and sharing ideas is important to me. Friendship and conversations guide me in life and inspire new directions in my work. I like working with people from different backgrounds.
Your worst habit:
When I start I tend to focus too much on details and miss the bigger picture. I collect connections, ideas and adapt them to my working map. But that is also an essential process for my work.
The aspect of your work that's most important to you:
Face my problems, recover and adapt.
Your first job:
I worked as assistant art director for a film.
Someone whose work you highly recommend:
Güneş Terkol.
http://gunesterkol.blogspot.com.tr
See more of Gozde Ilkin's work here.