Asshole
Bic ballpoint pen on paper
40 x 25 cm
2015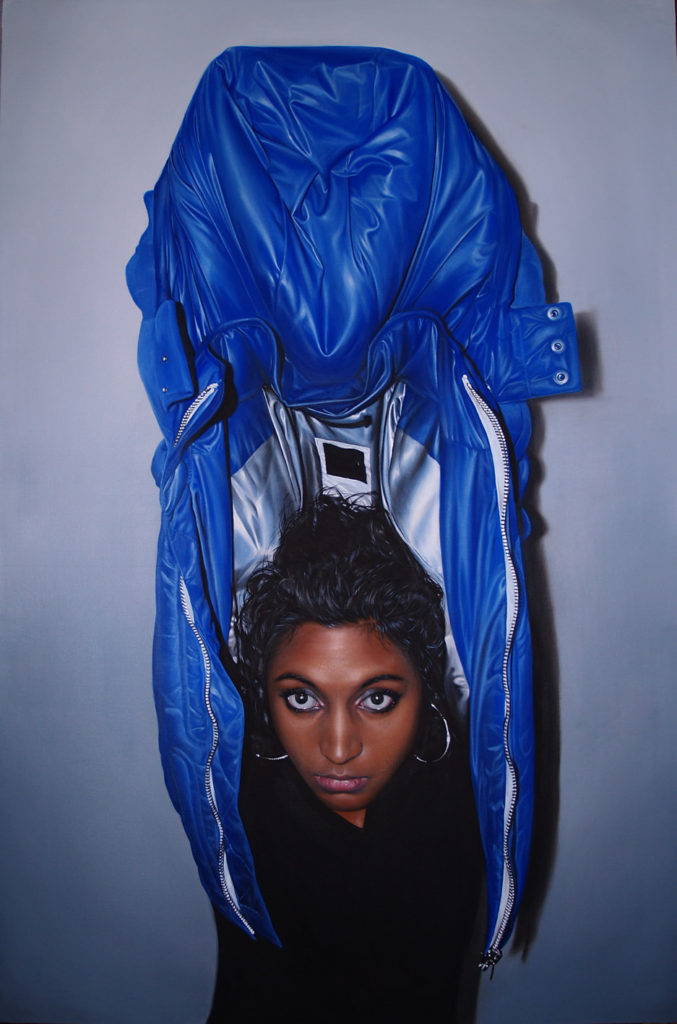 Aliss Out of the Blue
oil on linen
194 x 130 cm
2011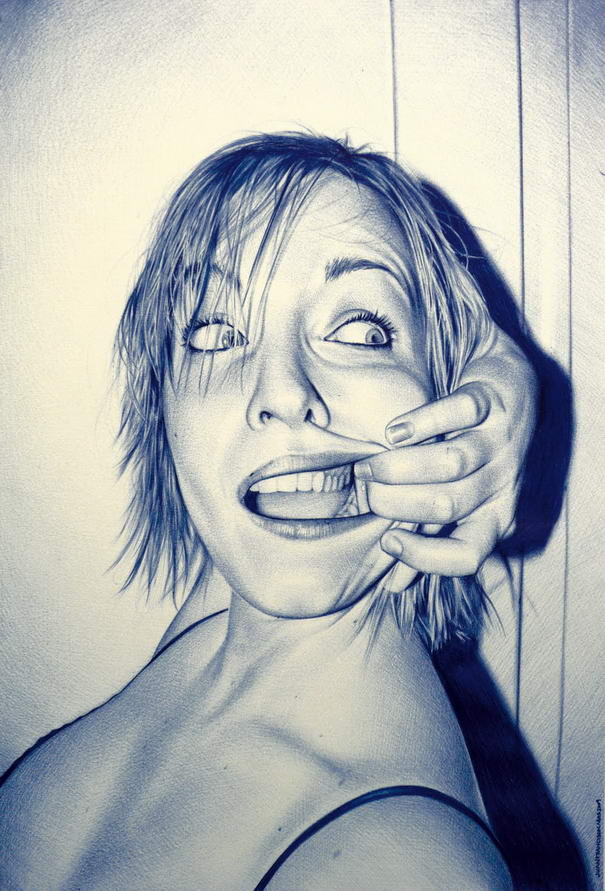 Giuliaafterhours3
Bic ballpoint pen on paper
53 x 40 cm
2009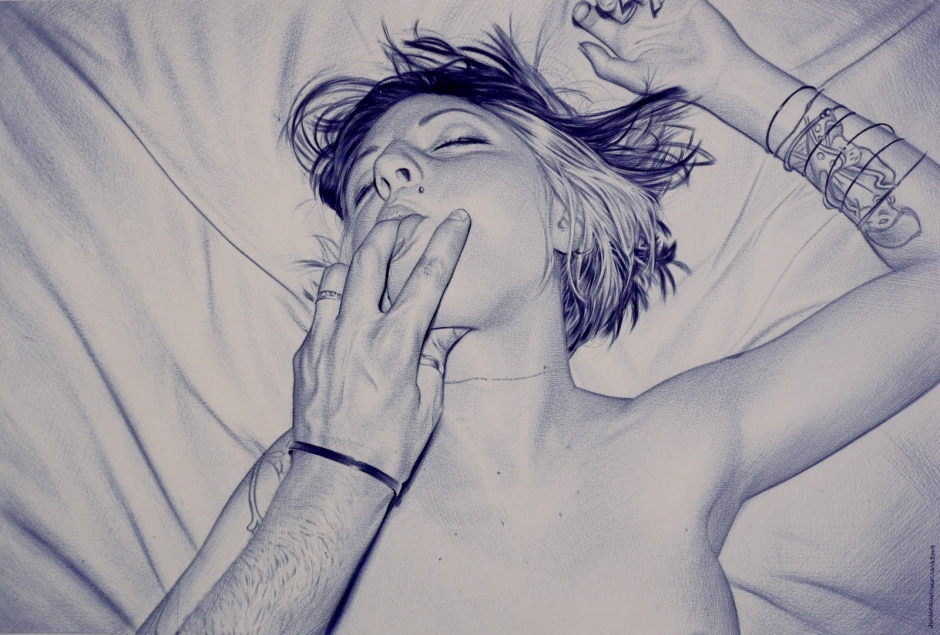 The Californian Night #6
Bic ballpoint pen on paper
26 x 40 cm
2009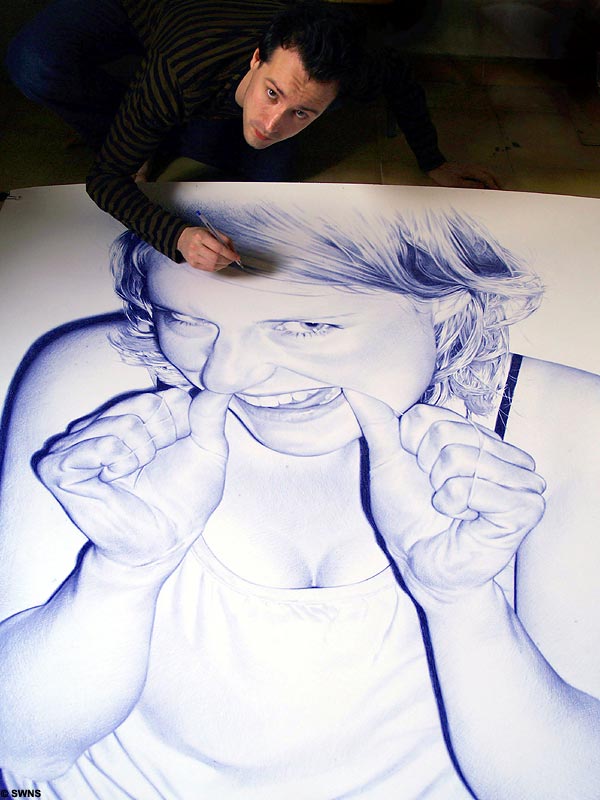 Interview with JUAN FRANCISCO CASAS:
Your childhood ambition:
Since I have memories I wanted to be an artist. That's vocation or stubbornness. Or both.
Something you treasure:
Amazing collaborators with my art, friends and muses that put all their heart in my work. Without them all my art would be impossible.
Your worst habit:
I go bed too late. It doesn't sound that bad, I know, but sometimes I miss mornings.
The aspect of your work that's most important to you:
The biographical content: my life is represented in my art through the people represented in that.
Your first job:
I taught drawing and printmaking during 4 years at the University of Granada, Spain. It was a nice experience but after that I became an artist.
Someone whose work you highly recommend:
There are too many to say, but since he comes from the village than I do and he is a really good artist, I recommend Miguel Sheroff.
See more of Juan Francisco Casas' work here.