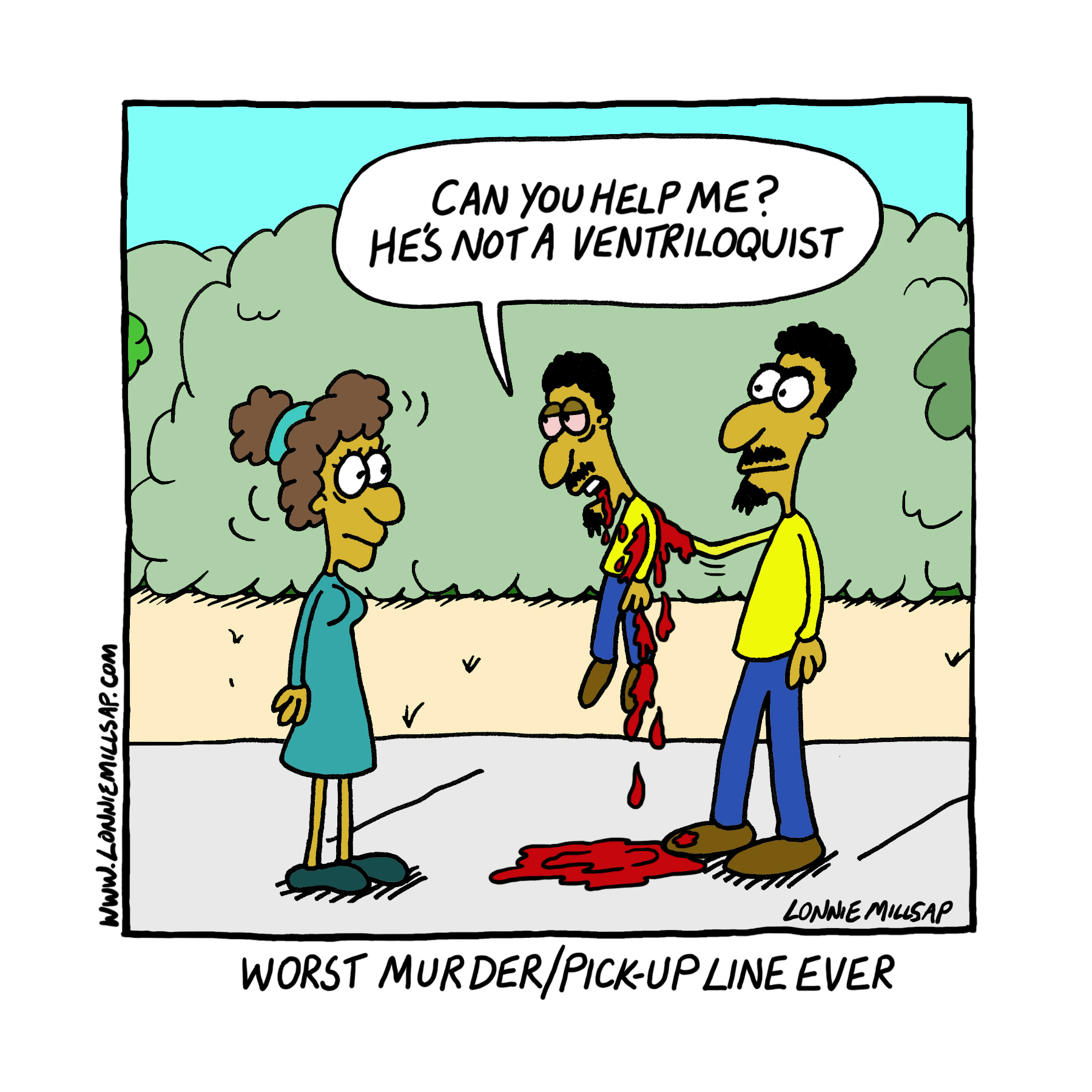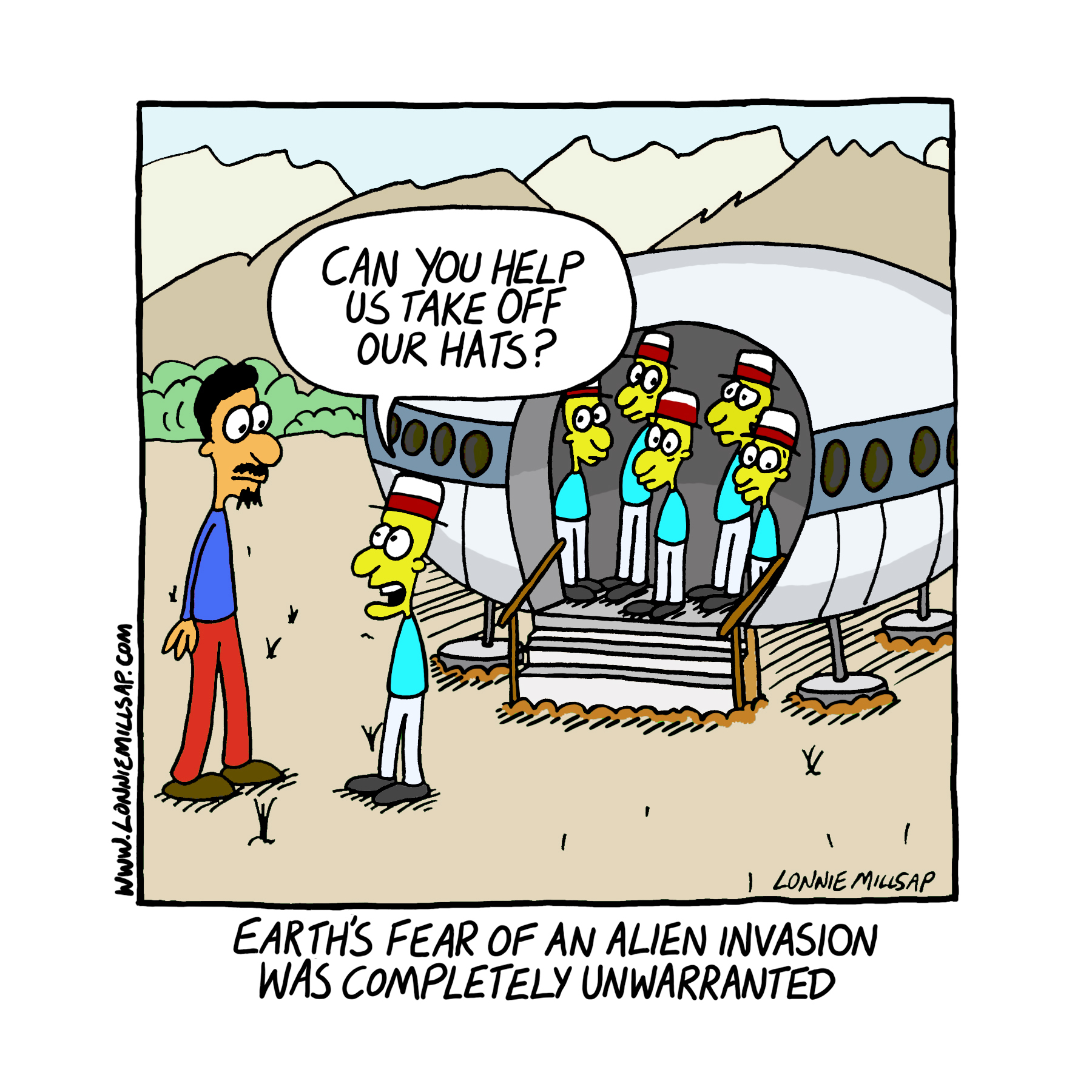 Interview with LONNIE MILLSAP:
Your childhood ambition:
My childhood ambition was to become a pro basketball player.
Something you treasure:
I treasure that I get to draw cartoons that make people laugh. I also treasure sleep.
Your worst habit:
Procrastinating until the last moment.
The aspect of your work that's most important to you:
The most important part of my work is to have fun and try to make my cartoons consistently humorous.
Your first job:
Making tacos at Taco Bell.
Someone whose work you highly recommend:
Johnny Ryan is currently my favorite cartoon artist. I highly recommend his work.
View more of Lonnie Millsap's work here.