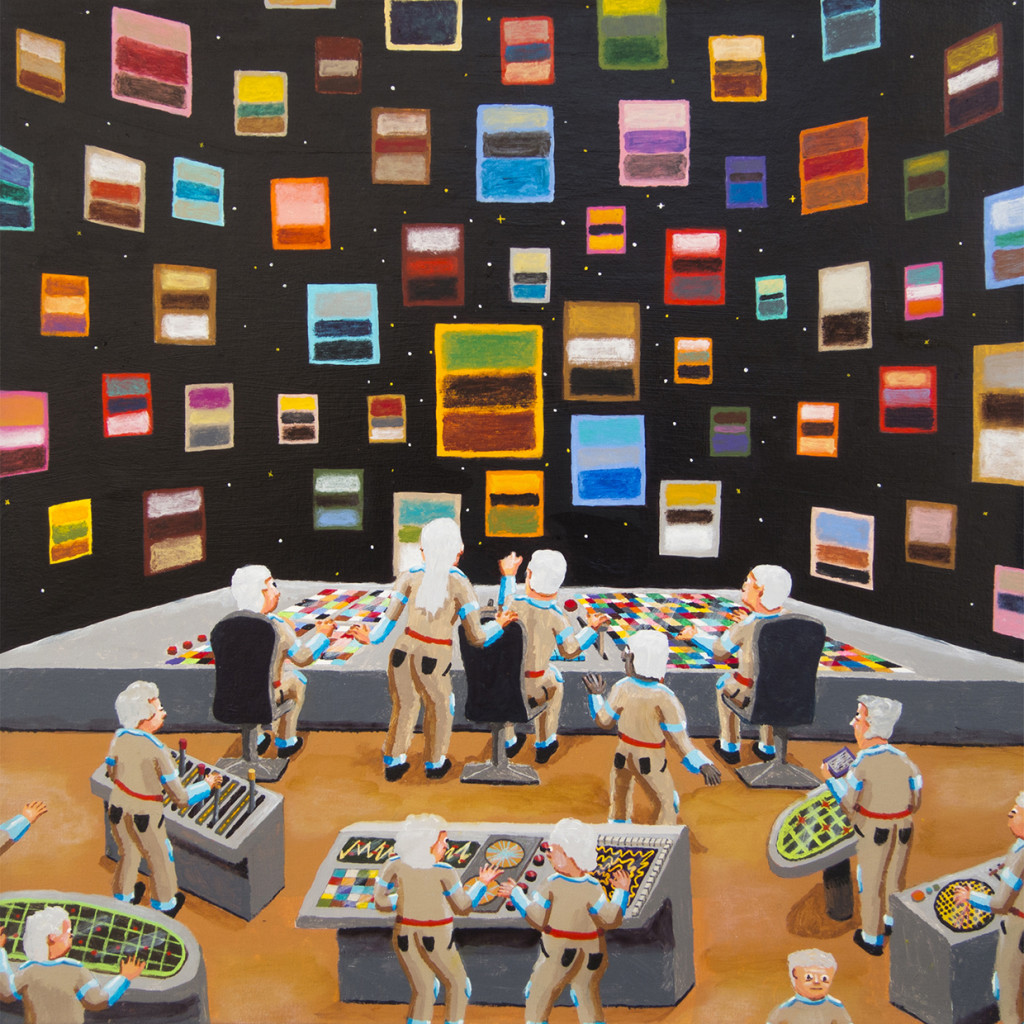 Rothkos in Space
acrylic on canvas
24" x 24"
2013
Your Business is Your Business
acrylic on panel
24" x 18"
2010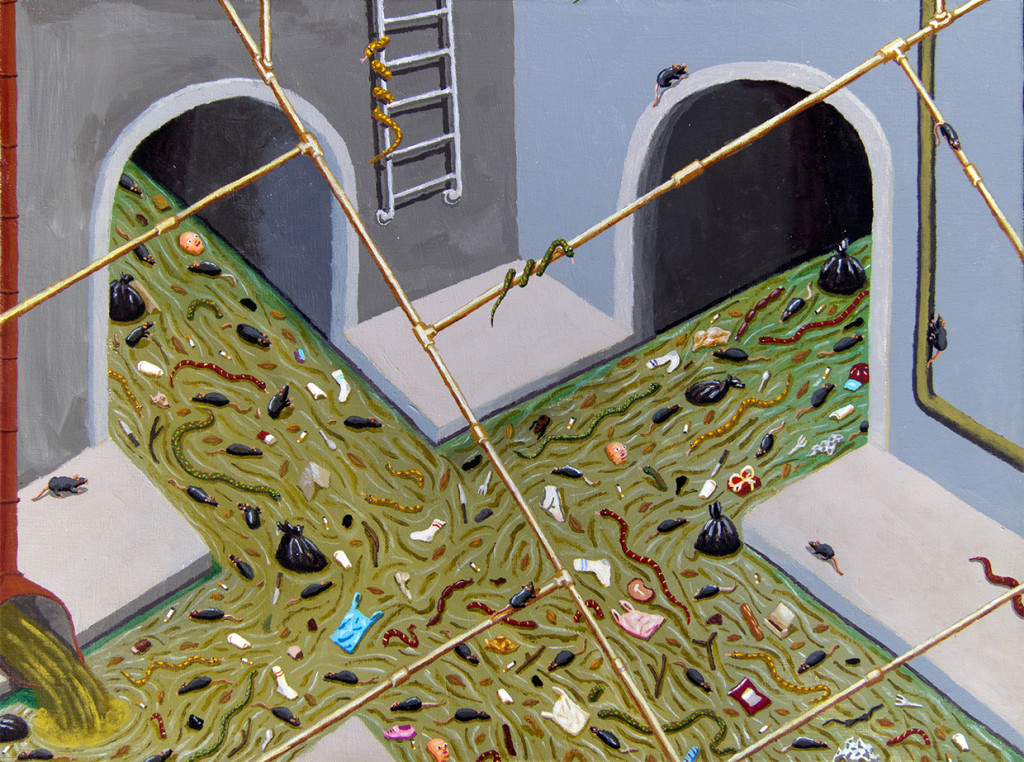 Serene Sewer
acrylic on canvas
18" x 24"
2013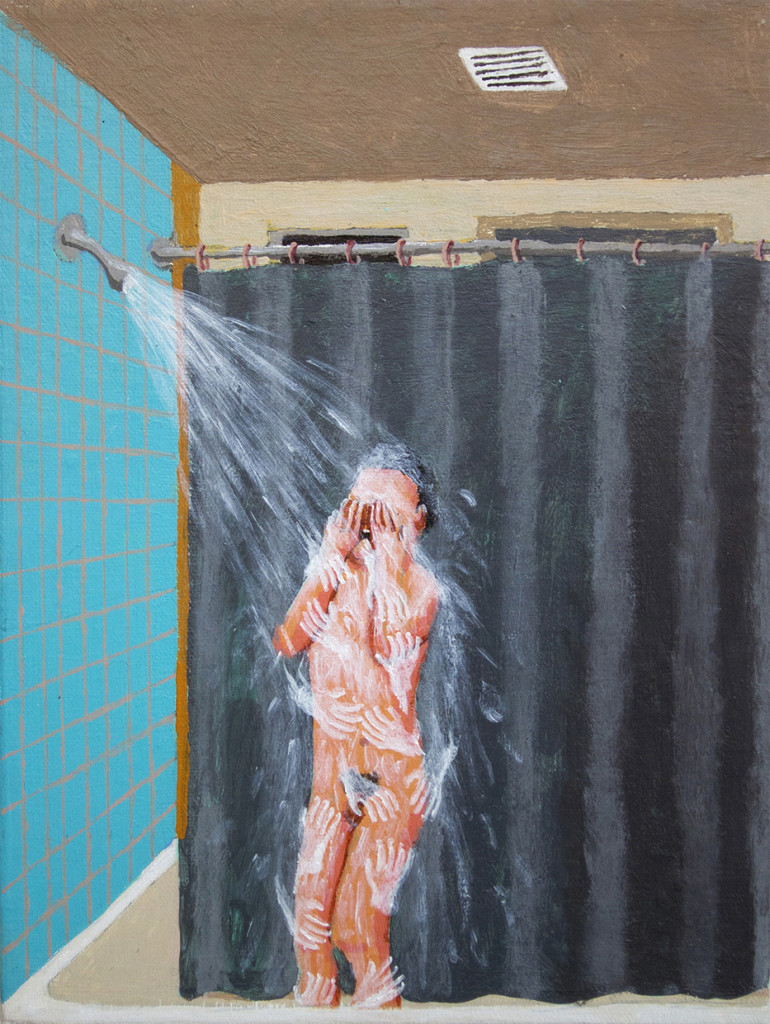 A Flow of Fondles
acrylic on canvas
12" x 9"
2013
Interview with RALPH PUGAY:
Your childhood ambition:
I really wanted to be a telekinetic. Couldn't find a good telekinesis program so I dinked around in community college for two years trying out different ambitions, until I took a drawing class and finally decided to commit.
Something you treasure:
My Sonicare and my new iPad.
Your worst habit:
Playing games on the iPad waaaaay too much. Also, downloading a bunch of unread e-books that are e-piling up.
The aspect of your work that's most important to you:
The self-effacing humor. Having lived in Oregon for 10 years, I definitely fall prey to seasonal depression. Painting is a good reminder exercise for me to lighten up.
Your first job:
I worked the tickets for my local high school with some friends who were totally pocketing the revenue and buying useless crap from Hot Topic. I had so much Manic Panic, my hair started falling out.
Someone whose work you highly recommend:
Really hooked on J.F. Willumsen right now. Saw some of his work while on vacation in Florida and was awe-stricken. So radical for an artist who died in 1958.
See more of Ralph Pugay's artwork here.