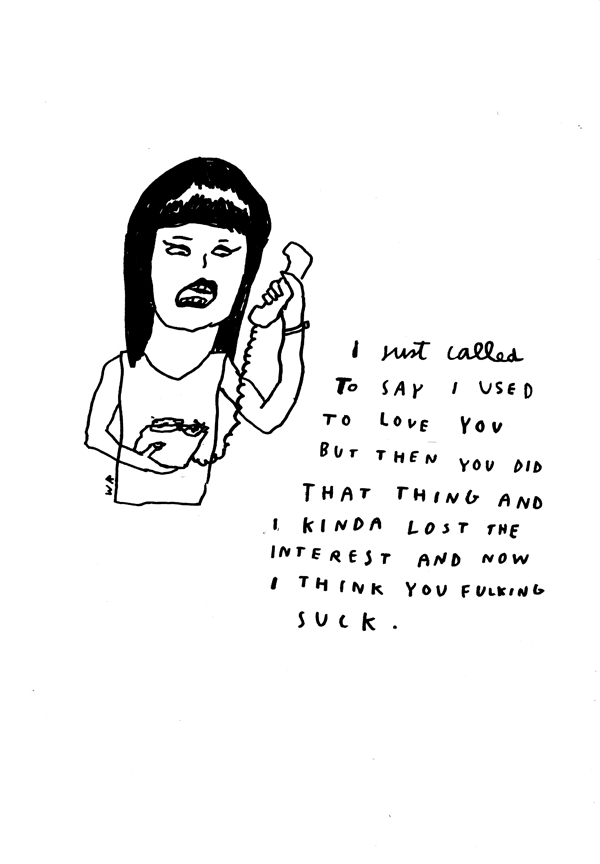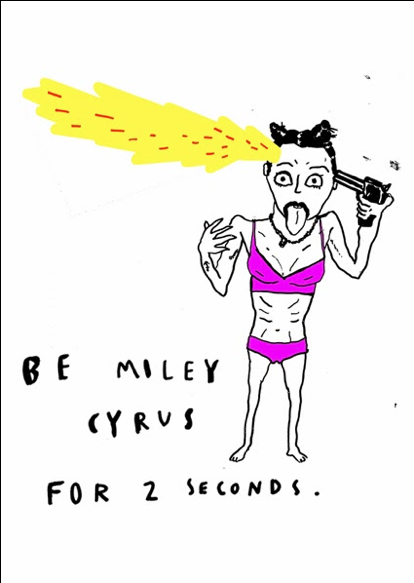 Interview with RITA GOMES (WASTED RITA):
Your childhood ambition:
Being a veterinarian, never being in the same place, having a band.
Something you treasure:
Airports, integrity and affection.
Your worst habit:
Never stopping over-thinking and being addicted to reality shows.
The aspect of your work that's most important to you:
Truthfulness.
Your first job:
Customized coffee machines with drawings.
Someone whose work you highly recommend:
Barbara Kruger.
View Rita's artwork here.