Vanitas in White
oil on board
55 x 33.5 inches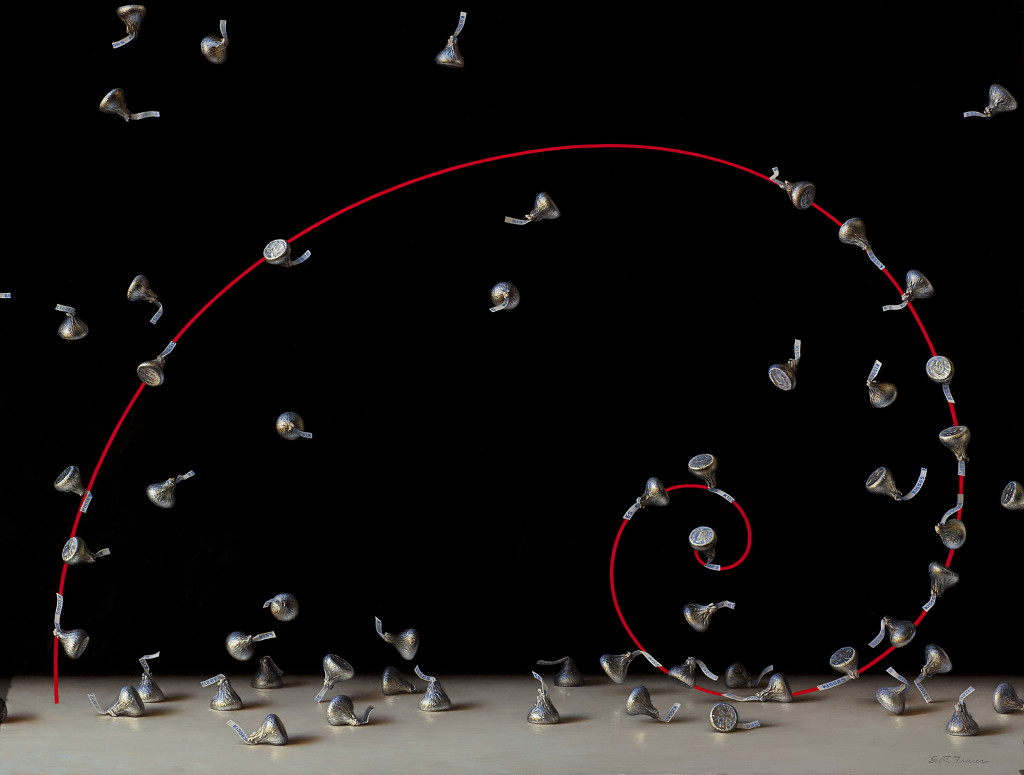 Golden Mean in Red II
oil on board
25.5 x 34 inches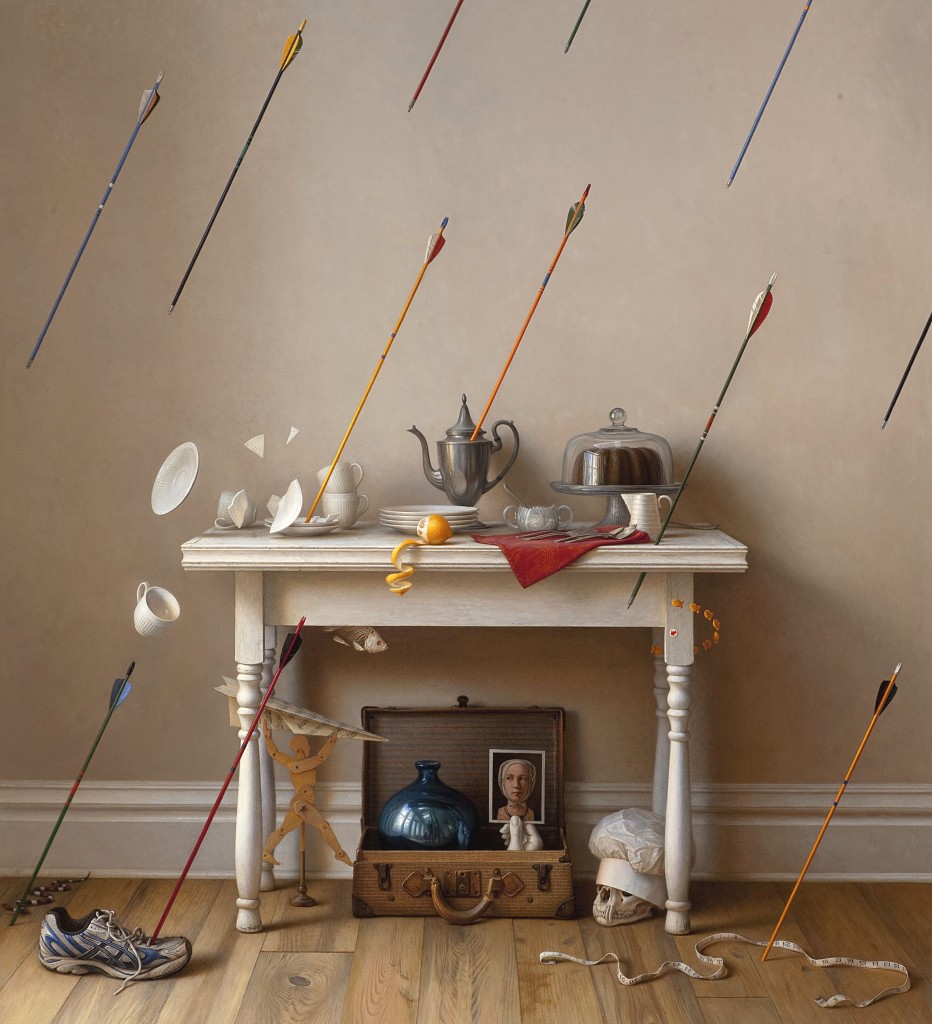 Reign
oil on canvas
82 x 76 inches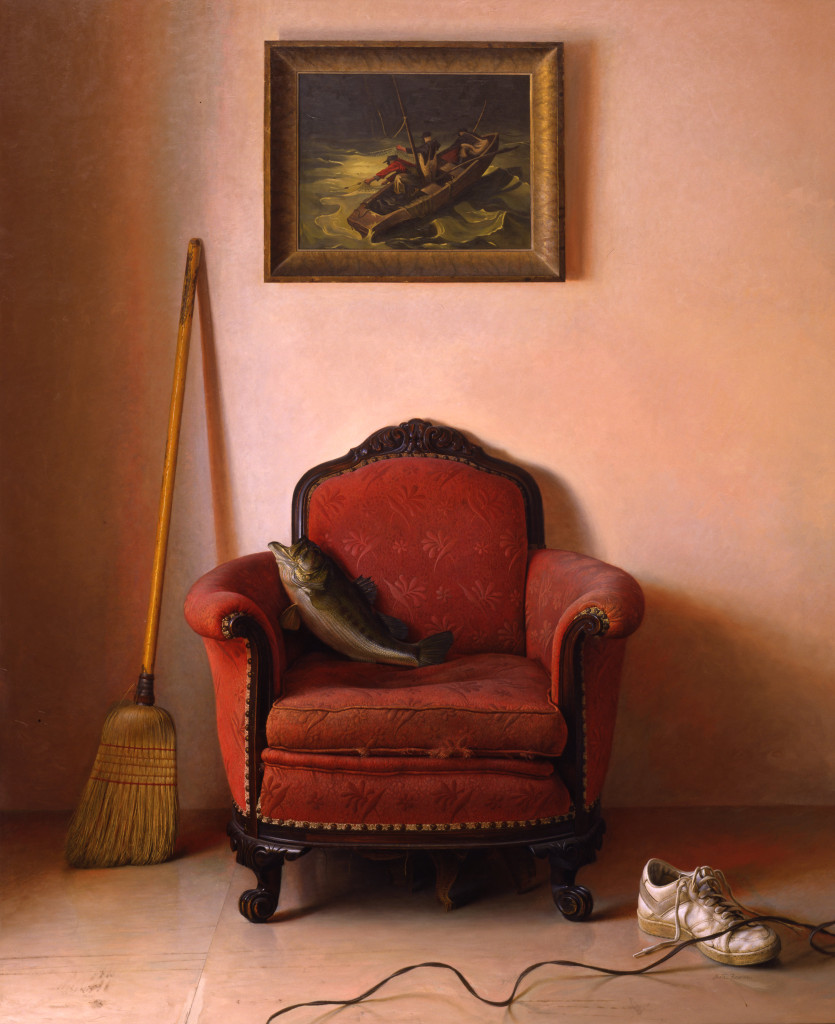 Three Fishermen
oil on canvas
74 x 60 inches
Interview with SCOTT FRASER:
Your childhood ambition:
My childhood ambition was always to be an artist. I grew up in Chicago and saw some really great art at the Chicago Art Institute, which helped seal the deal. I think I wanted to be an archeologist for a few weeks, but then I changed my mind.
Something you treasure:
On Tuesday mornings I head off to Santiago's with my lovely wife. The staff knows us and we don't even have to order. I always have the same thing: Huevos Rancheros, two eggs over easy on top, corn tortillas underneath and smothered with hot green chile. It's a fun way to start the day, while getting out of the studio for a while.
Your worst habit:
I defer to my dog Petunia, who loves me just as I am and doesn't think I have any bad habits. I love her just as she is too.
The aspect of your work that's most important to you:
I think that would be the actual act of painting and creating. Sometimes I wonder what it would be like if I couldn't paint anymore. Painting isn't just a job, it's so tied in with who I am that I just can't imagine doing anything else.
Your first job:
When I was in high school, my friends and neighbors would commission portraits of their cats, dogs, houses or favorite rock stars. Other than that, my first official job was as a hod carrier which was a very physical, hard job involving mixing cement for brick layers. From this I learned discipline, a strong work ethic, and how to lay a stone patio.
Someone whose work you highly recommend:
Daniel Sprick    www.danielsprick.com
See more of Scott Fraser's work here.