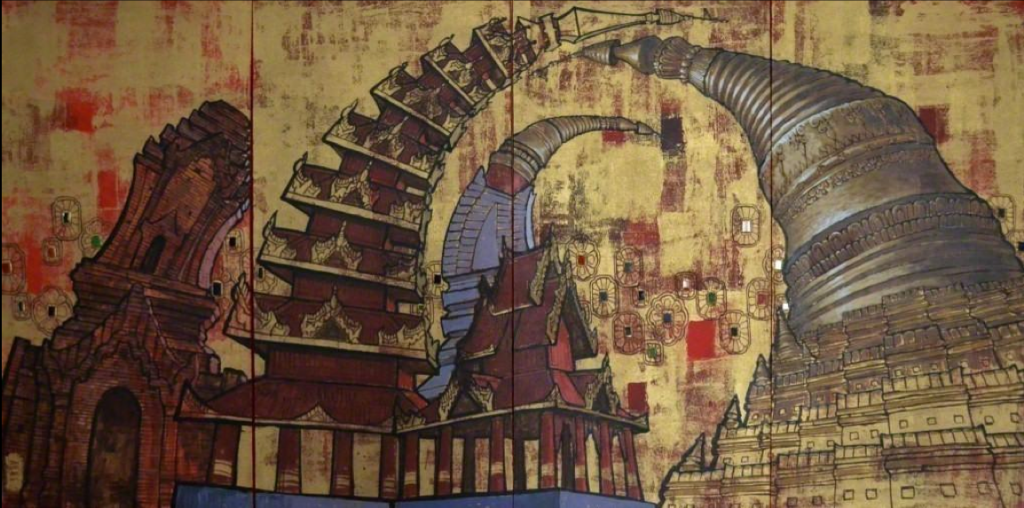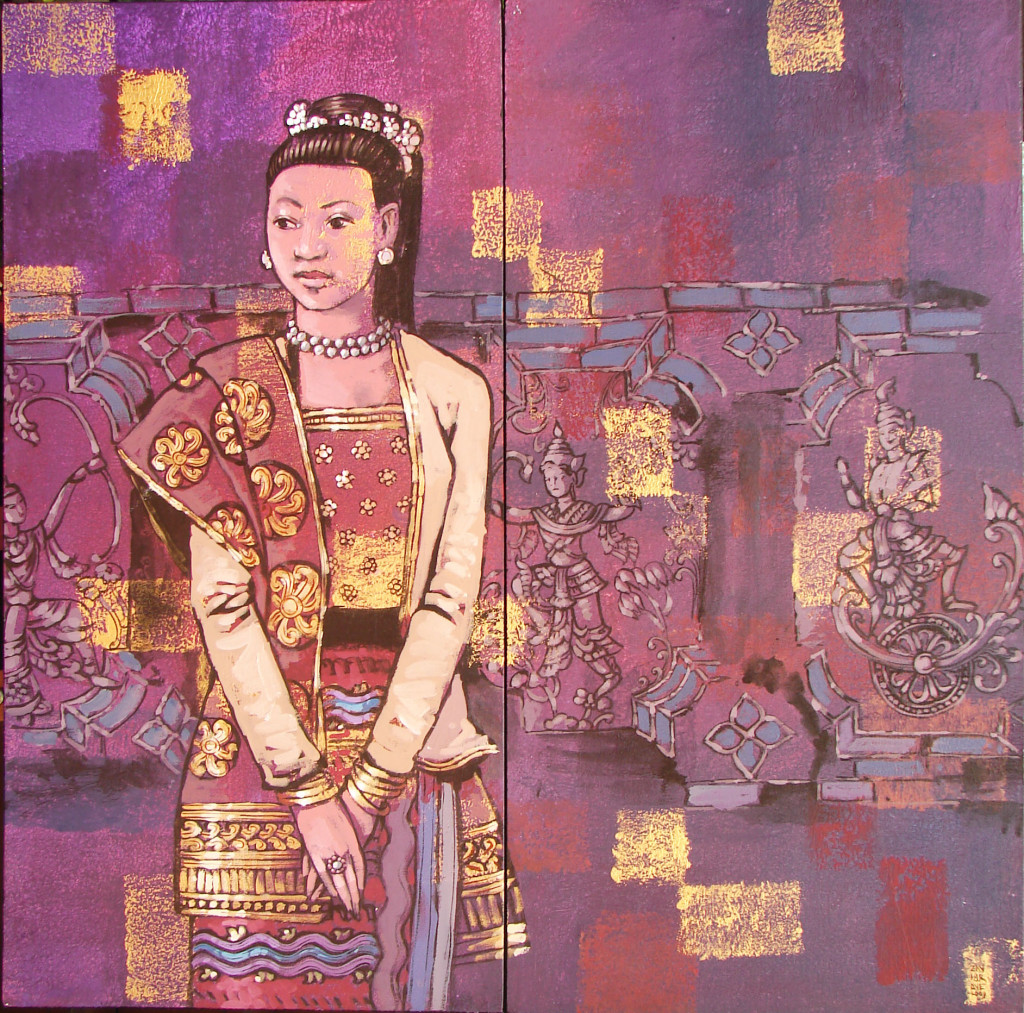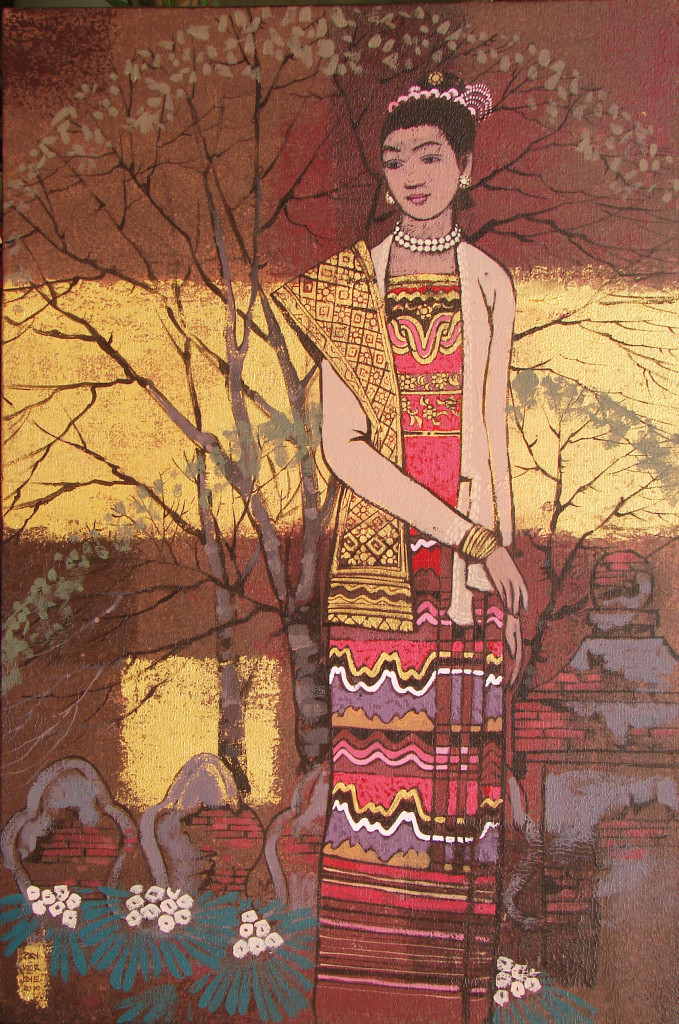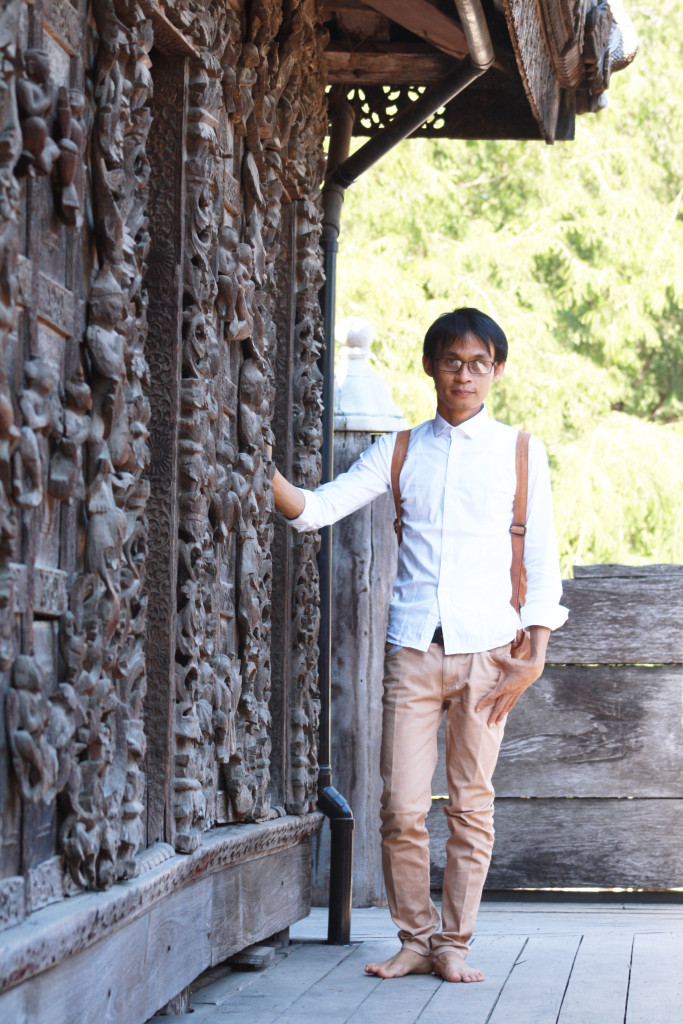 Interview with ZAY YAR AYE:
Your childhood ambition:
To be a government officer who sits in big table.
Something you treasure:
Get chance to learning Myanmar traditional art and research on Myanmar traditional painting and its history.
Your worst habit:
Wanting to change style of painting if several works is done in one style.
The aspect of your work that's most important to you:
Sense of Myanmar art and culture.
Your first job:
Workshop helper when I was 13.