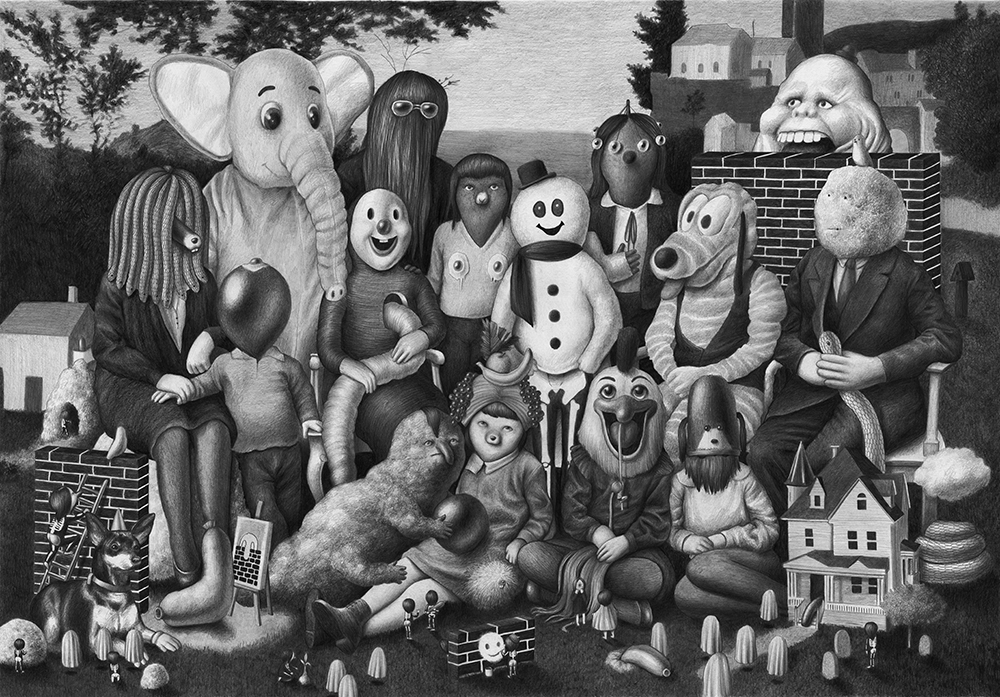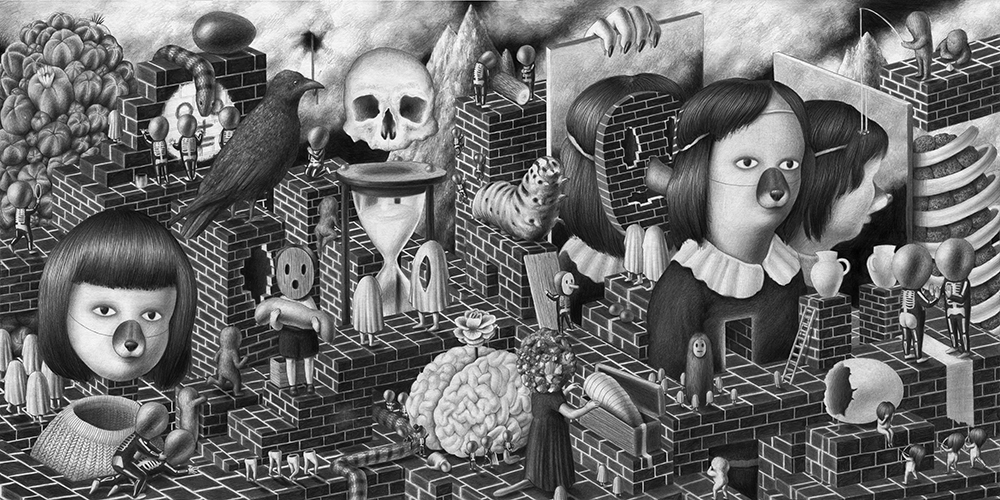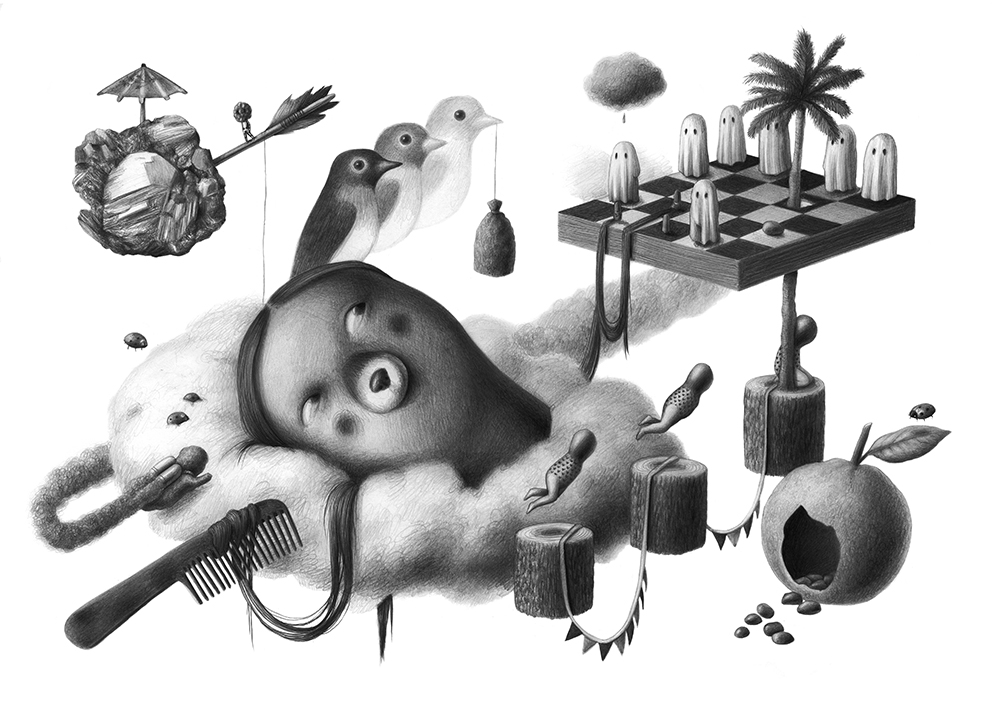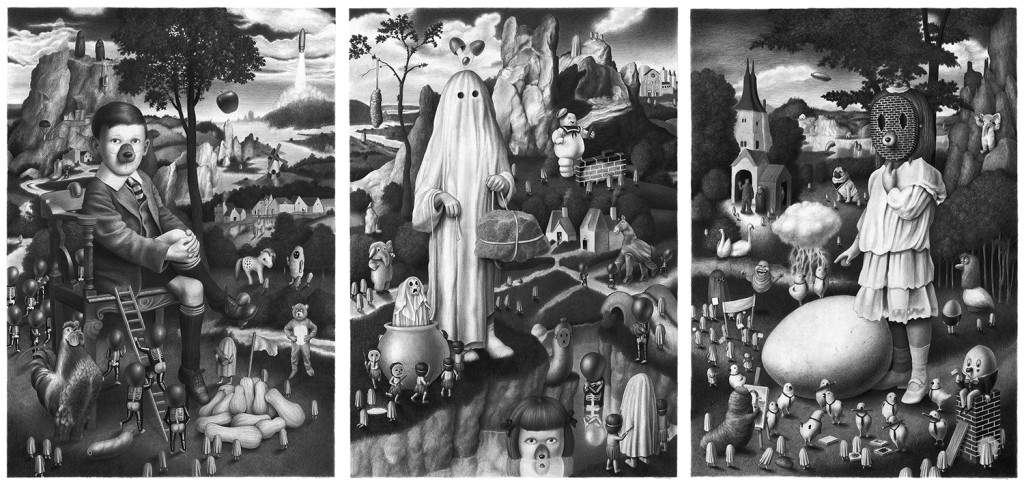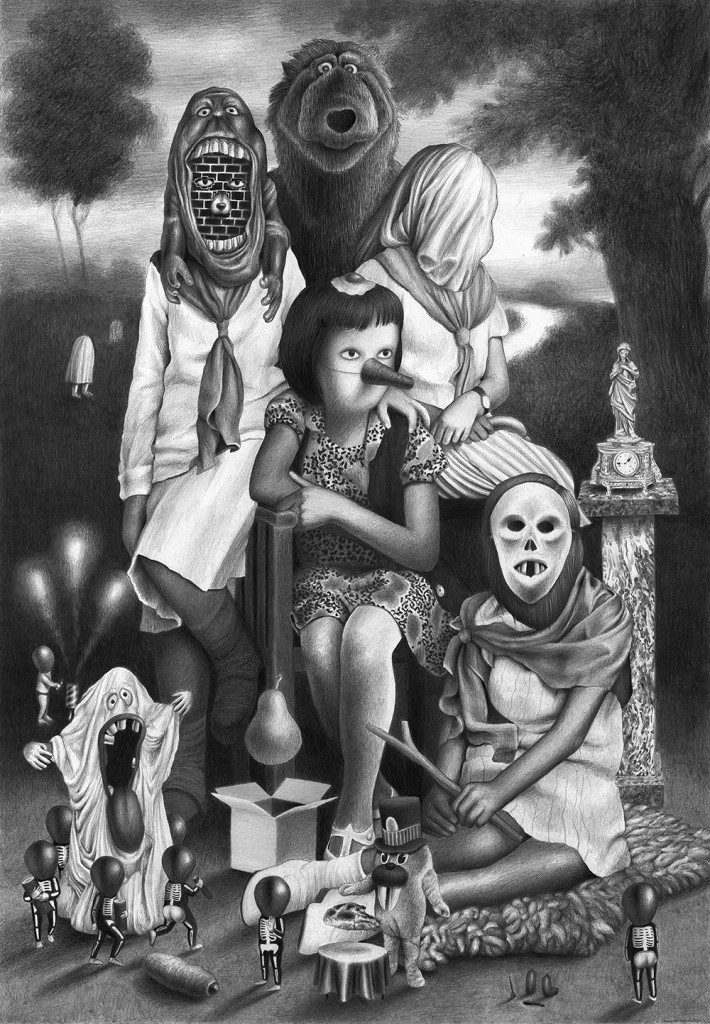 Interview with AMANDINE URRUTY:
Your childhood ambition:
I always wanted to be a drawer! But curiously I thought I would be a cartoonist.
Something you treasure:
My memories of my father, my first and biggest support.
Your worst habit:
I always work in my bed, even for big drawings. Dirty habit.
The aspect of your work that's most important to you:
I guess it would be its ambivalence. That's what I love most in art, in general.
Your first job:
I used to paint horrible pigs on stores' windows at the age of 14.
Someone whose work you highly recommend:
My last artistic crush is Christian Rex Van Minnen. Magnificent.
See more of Amandine Urruty's work here.