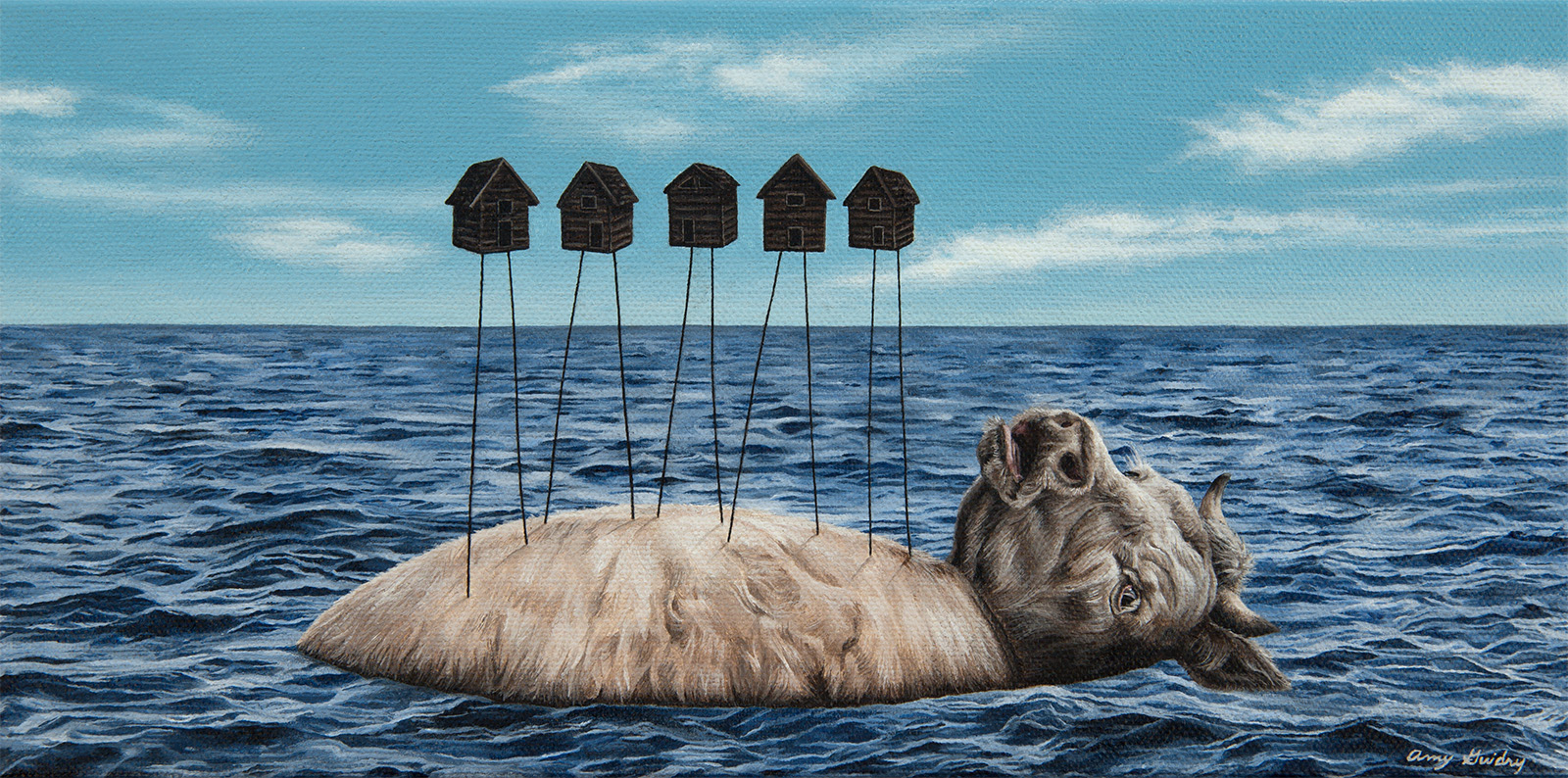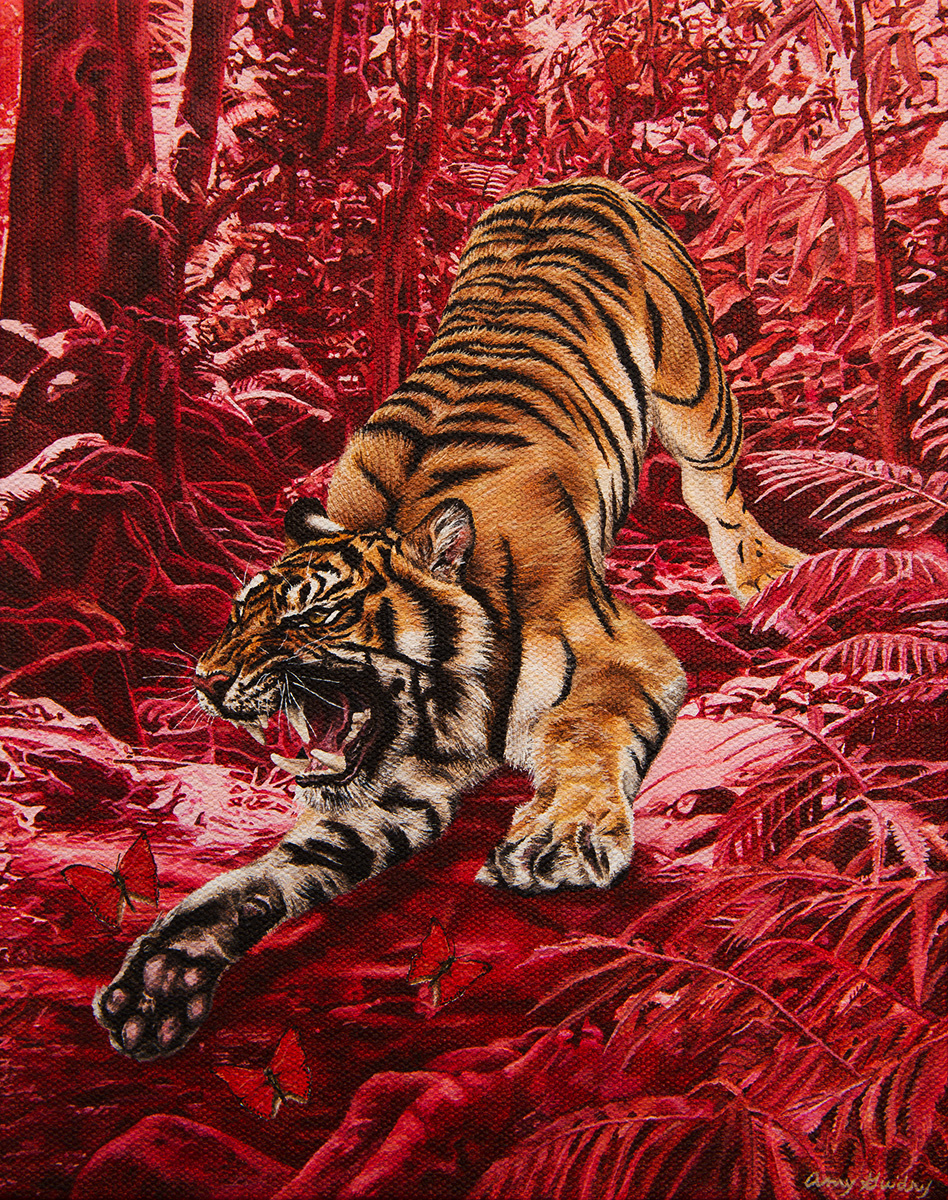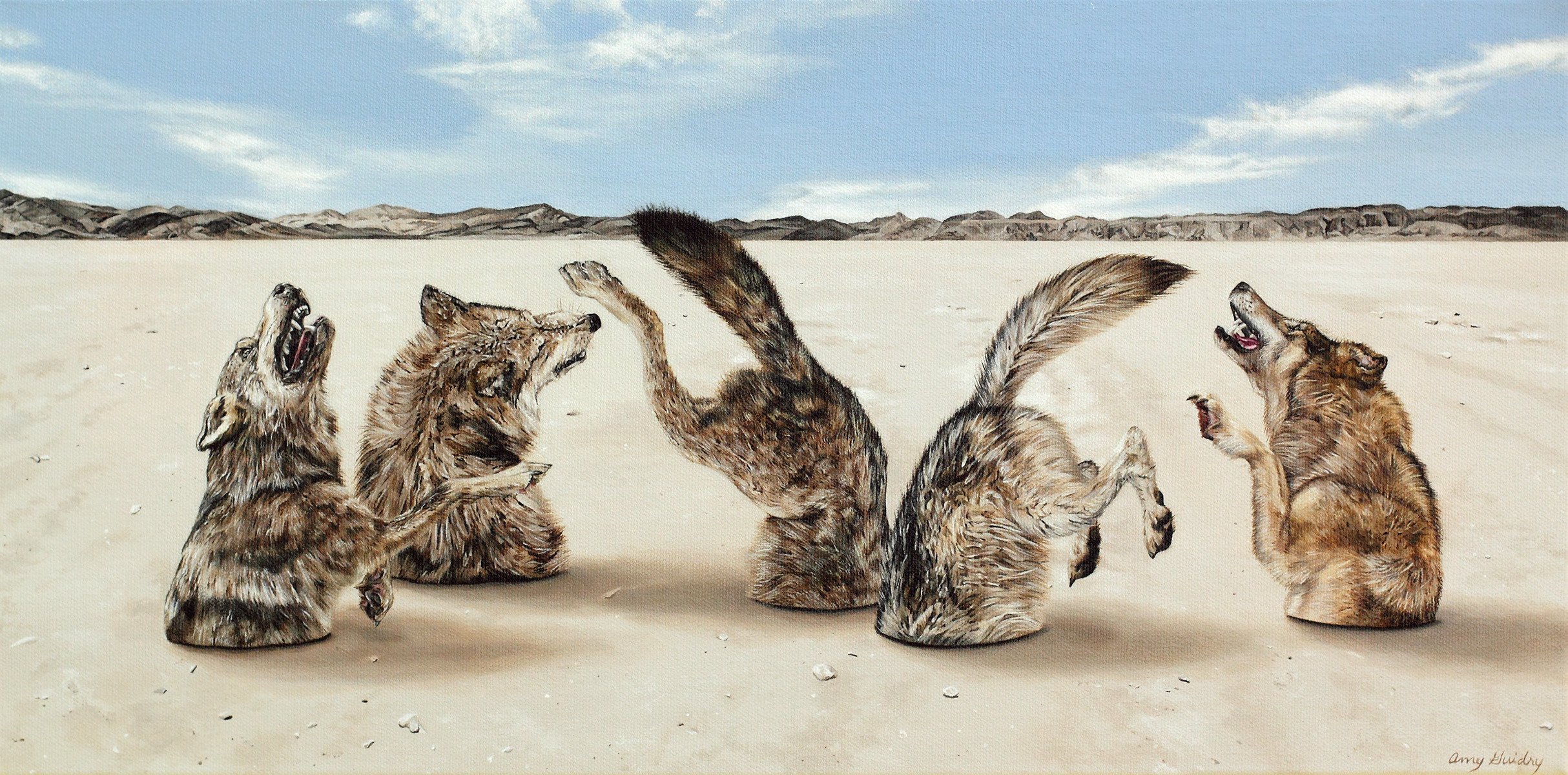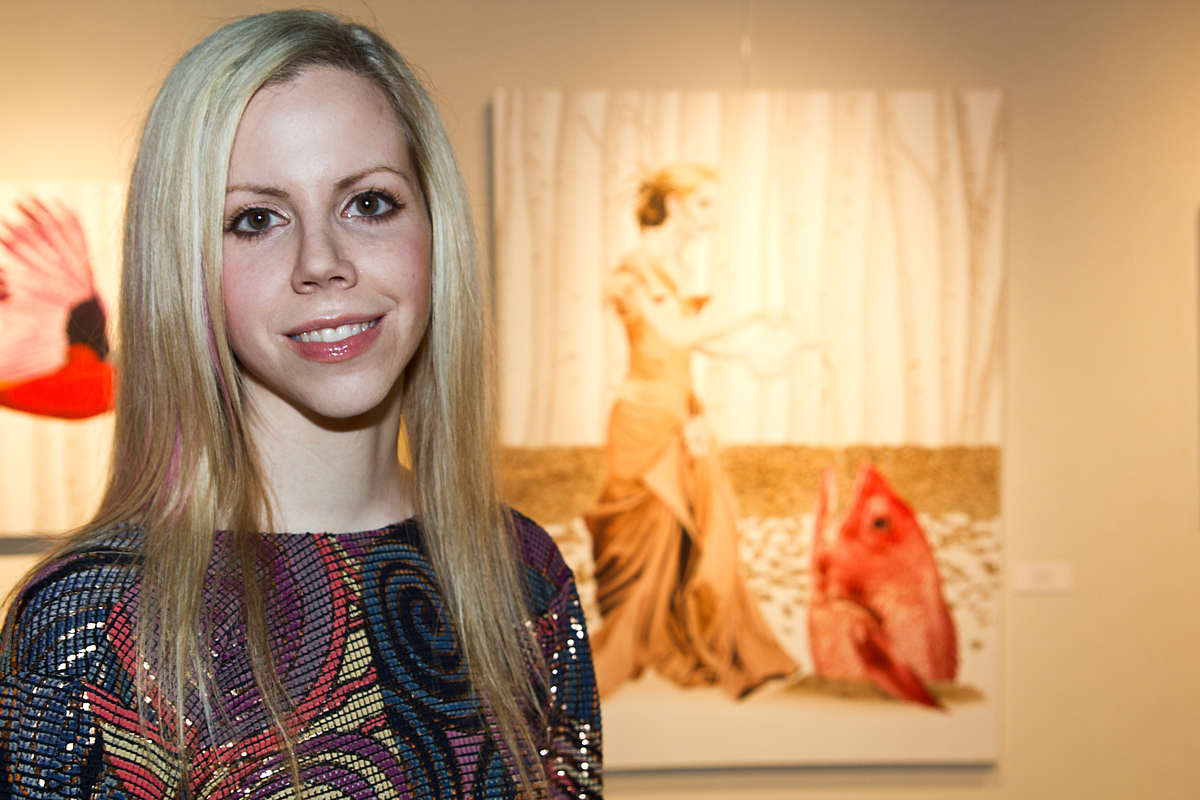 Interview with AMY GUIDRY:
In an interview with Innsmouth Free Press you stated "I've loved Surrealism since I was young and my work has become progressively more surreal over the years. Dali and Magritte were both influential to me and still are, really." In what ways is Surrealism in 2014 different, conceptually and in practice, from the early 1900's when it was a new mode of expression?

From a personal standpoint, I would say that Surrealism today is a much broader term compared to its first introduction. Today's Surrealism carries a variety of influences from throughout art history and is comprised of everything from Pop Surrealism to Low-Brow to Magical Realism. Surrealism in its earliest form was influenced by Sigmund Freud's psychoanalytical work and the subconscious.
How much, and in what ways, does audience factor into your process? For example, are there pieces that you create without the intention of sharing them? Or, do you ever make changes to your work to make them more accessible to an audience?
I feel it is of the utmost importance to stay true to my work, so that being said, I have to put blinders on when it comes to my creative process. I can't let my audience influence my work, even in a positive manner, simply because that could change my output. I have to keep my work honest.
Which creators and work (of any medium), if any, do you find yourself returning to for inspiration?
Lately I've been reading books by Stephen King, every now and then I get on a Stephen King kick, reading his work, one after another. I also love to watch documentaries about visual artists and fashion designers, which I find very inspiring to see not only their work but also their career path. I recently watched Diana Vreeland: The Eye Has to Travel and it was interesting to see how modern fashion magazines have evolved from her ideas.
What does it mean for you to be an artist? More specifically, how does being an artist impact other (non-visual-art-producing) aspects of your life and choices?
From the moment I get up until the moment I go back to bed in the evening, I am continually thinking of my art. It is more than just a career, it really is a way of life for me. It's a function that I can't live without, anymore than I could live without oxygen. I am constantly thinking of ideas, I make notes and sketches at random times throughout the day. I see things that catch my eye and stop to study them and maybe add it to my mental visual inventory, so to speak. I like to travel, I like to hike in the woods and see nature, I like to experience the amazing sights and sounds that this world has to offer. It helps me grow as an artist and as a person as well.
What is one of the biggest challenges you are currently facing in your artwork?
Time is probably my biggest challenge. There never seems to be enough of it, and if I were one of those people that could get by with 4 hours of sleep a day, that would be great, unfortunately that is not the case. My paintings are very time-consuming, plus I spend time marketing my work on top of that.
What's some of the best advice anyone has given you (about anything)?
Actually, there is a quote from Ralph Waldo Emerson that I keep on a well-worn Post-it note on my easel. It says: "Nothing great was ever achieved without enthusiasm." I look at it every day just to feel inspired while I work.
View Amy Guidry's artwork here.