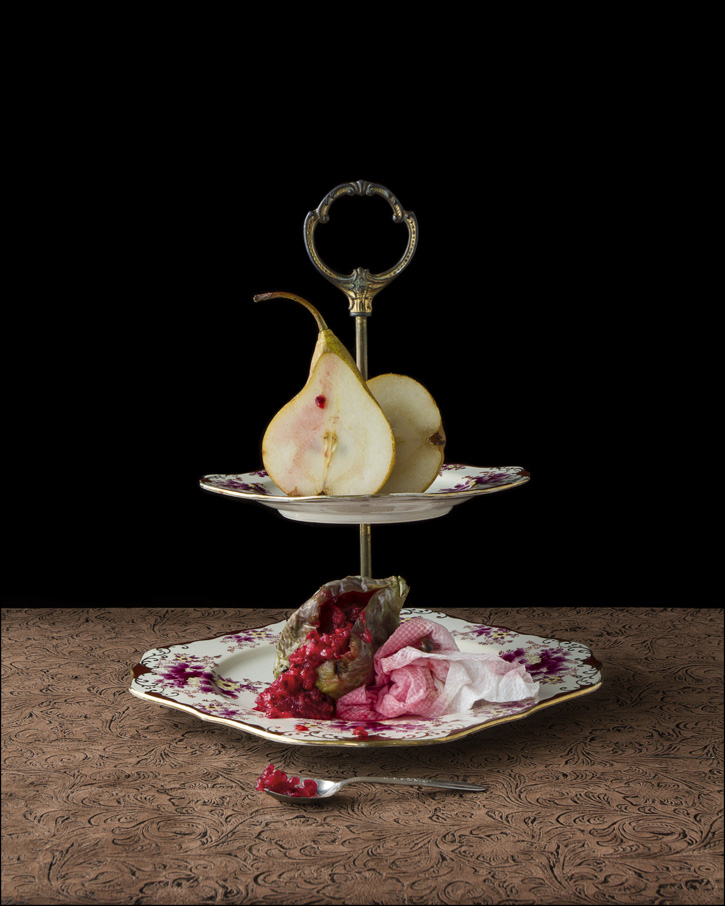 On Ripeness and Rot #6 (Pears)
Archival Pigment Print on rag paper
20 x 16 inches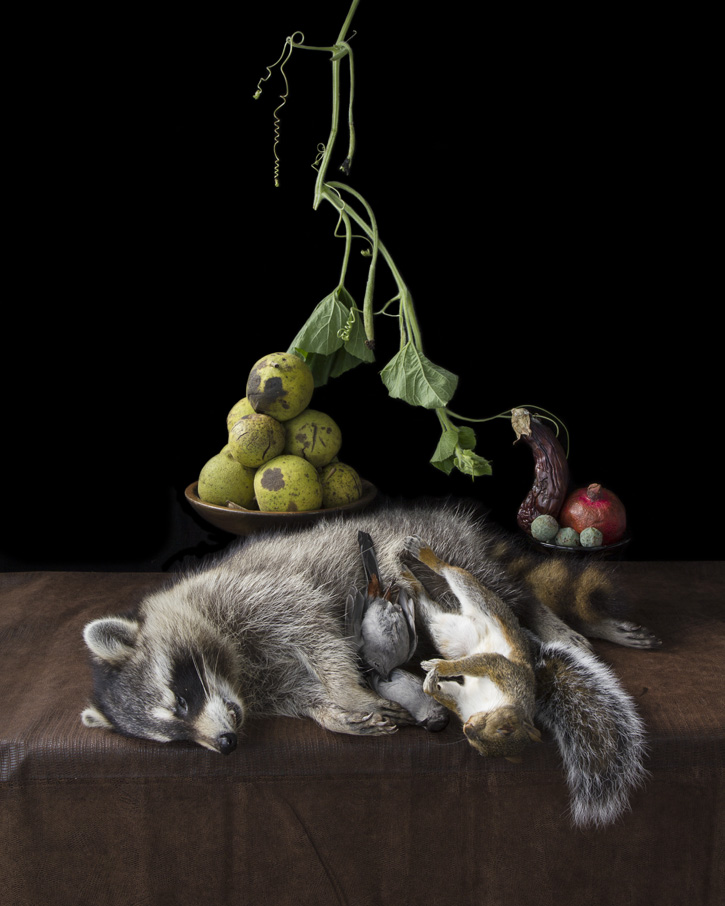 On Ripeness and Rot #10 (Raccoon)
Archival Pigment Print on rag paper
20 x 16 inches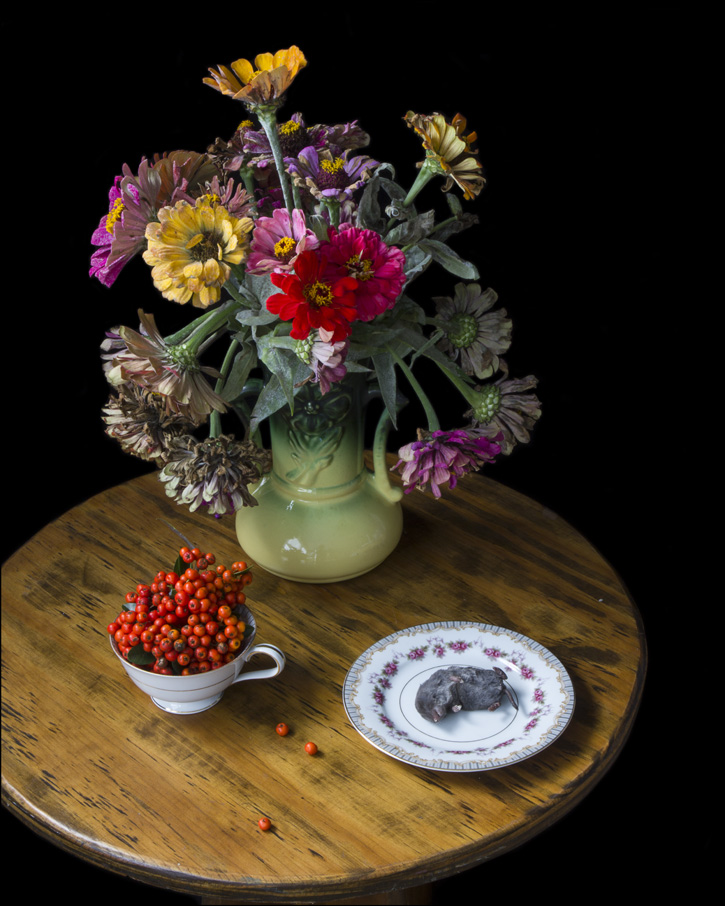 On Ripeness and Rot #11 (Zinnias and Mole)
Archival Pigment Print on rag paper
20 x 16 inches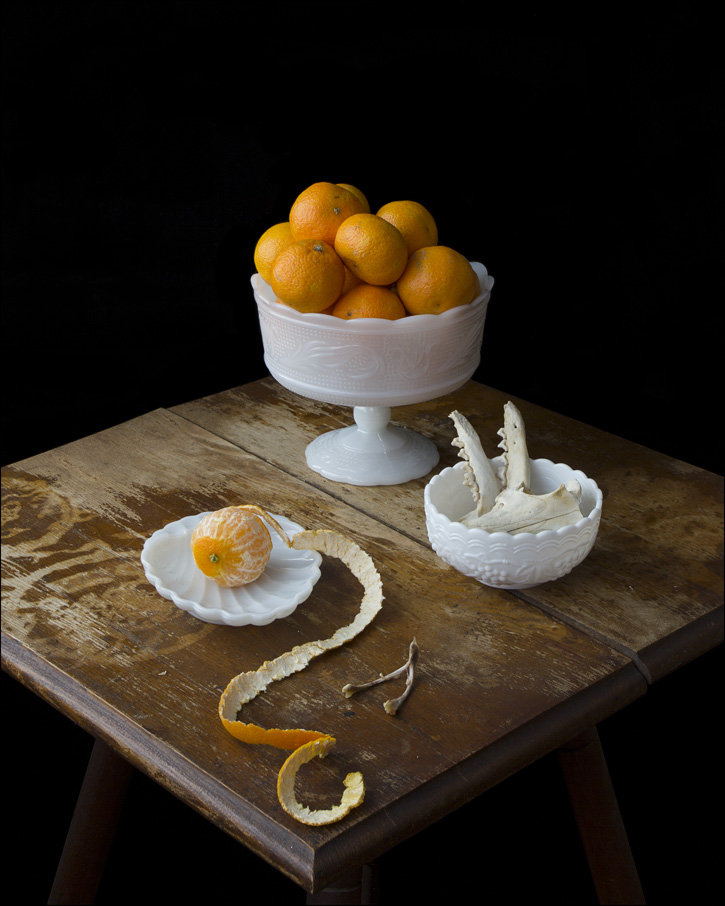 On Ripeness and Rot #20 (Clementines and Fox Bones)
Archival Pigment Print on rag paper
20 x 16 inches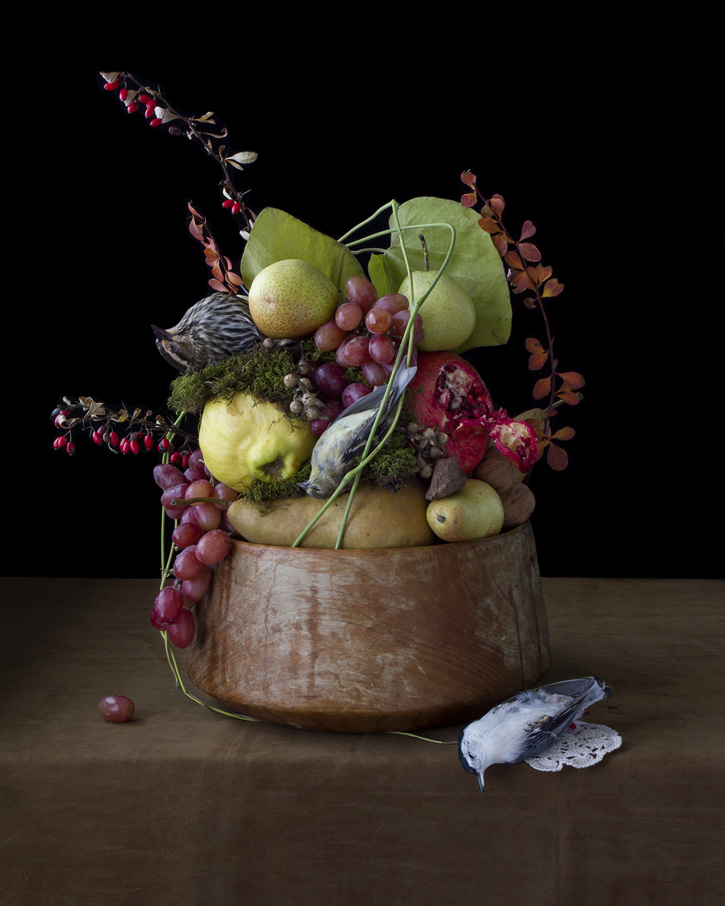 On Ripeness and Rot #16 (Fall Fruit)
Archival Pigment Print on rag paper
20 x 16 inches
Interview with KIMBERLY WITHAM:
Your childhood ambition:
I don't recall any specific ambition as a young child. When I applied to college I looked into programs in Art History and/or Meteorology. Art History won but I still love the natural sciences.
Something you treasure:
I love my family and friends, but I also crave solitude.
Your worst habit:
Aggressive nail biting.
The aspect of your work that's most important to you:
I try to create images which are seductively beautiful while at the same time disturbing or thought-provoking. As a photographer, I think gorgeous light is a must.
Your first job:
Age 14, bussing tables in a seaside tourist trap.
Someone whose work you highly recommend:
This is a difficult question to answer. I love the work of the Dutch masters—Vermeer, Jan Weenix, Melchior de Hondecoeter, Rembrandt, etc. In terms of contemporary artists, I really love Thorsten Brinkmann and Hellen Van Meene along with too many others to list.
See more of Kimberly Witham's work here.