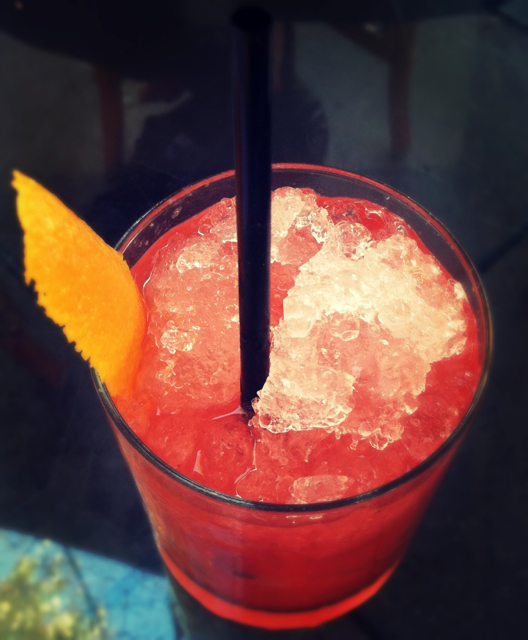 Ingredients:
1 1/2 ounces gin (Hendrick's works well)
Sparkling raspberry juice
Fresh lemon and lime juices
Citrus peel for garnish
Ice
Directions:
Fill a glass with block or crushed ice.
Pour gin in glass.
Fill remainder of glass with sparkling raspberry juice.
Add lemon and lime juices to taste.
Stir.
Garnish with citrus peel.