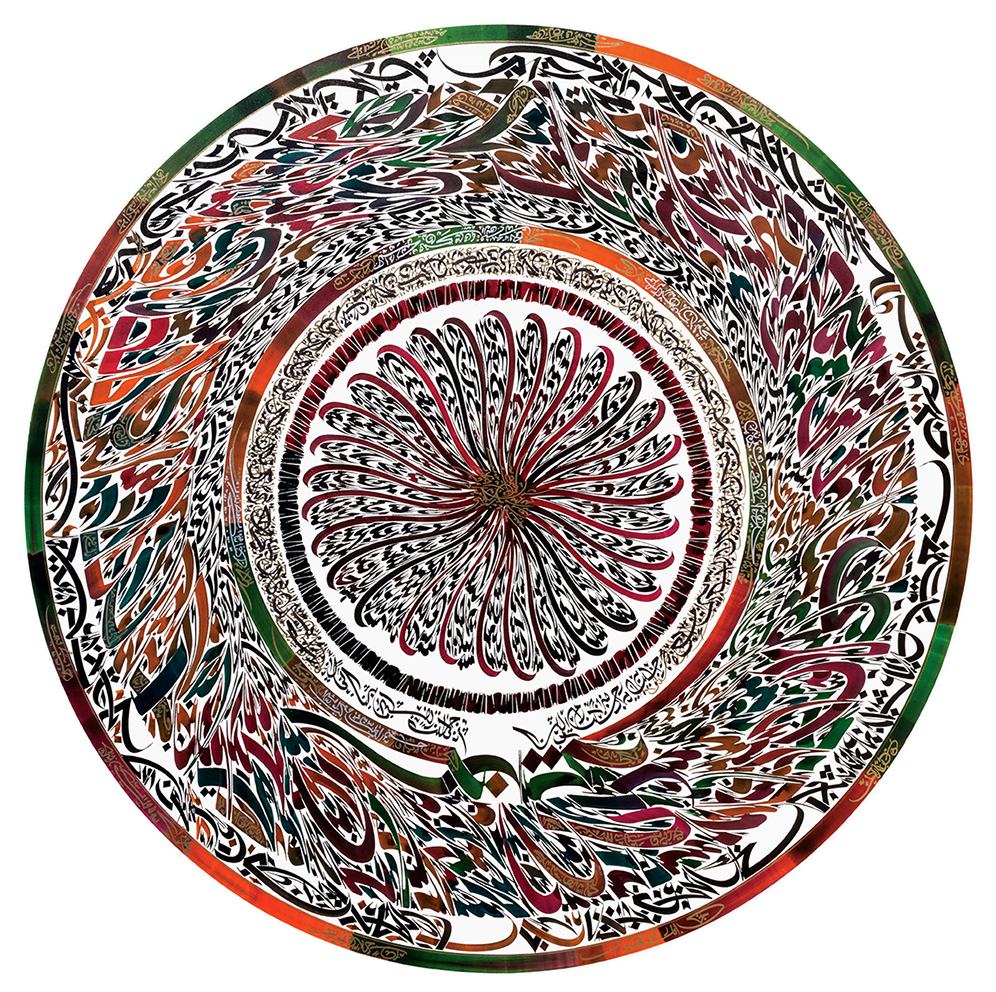 Sab'h 2
ink, gold and silver on linen canvas
diameter 187 cm
2013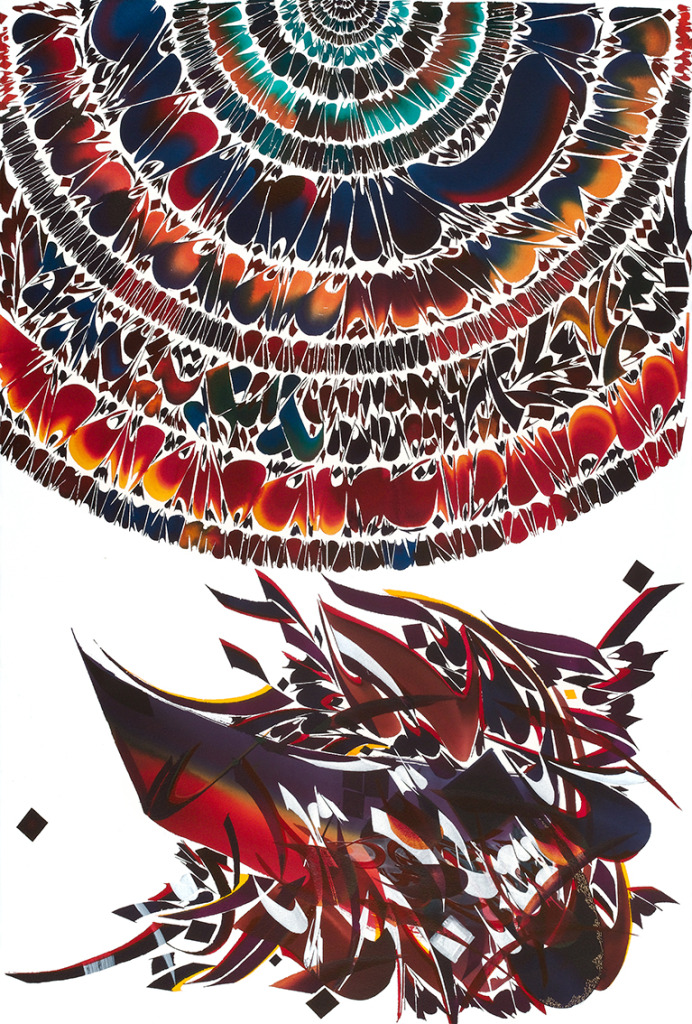 Graphemes on Arches
ink on arches vellum paper
153 x 103 cm
2009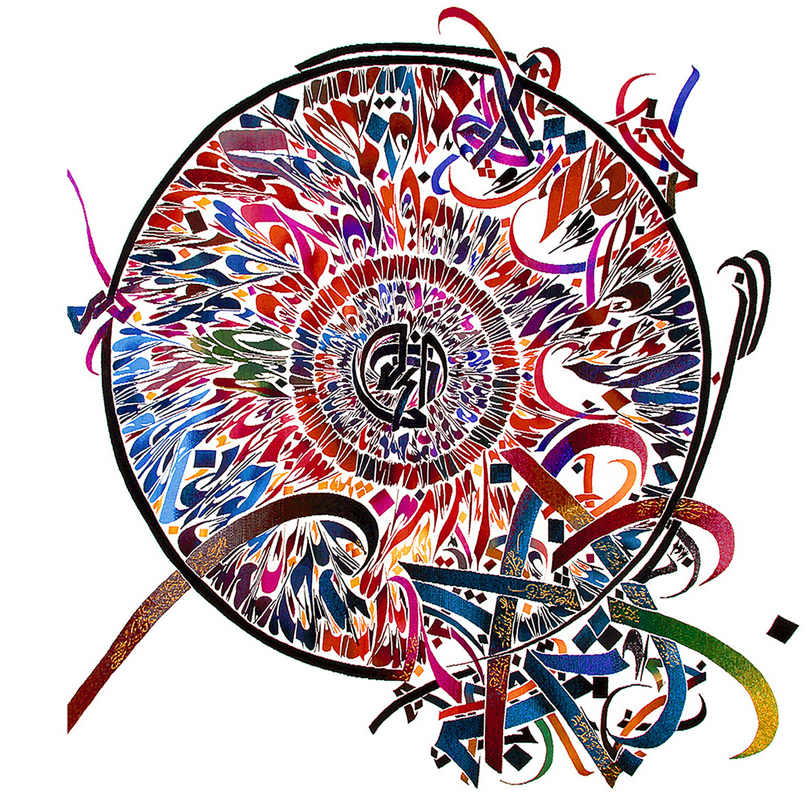 Traces en Soie
one-off aubusson low-warp tapestry in silk wool and gold threads
200 x 200 cm
2012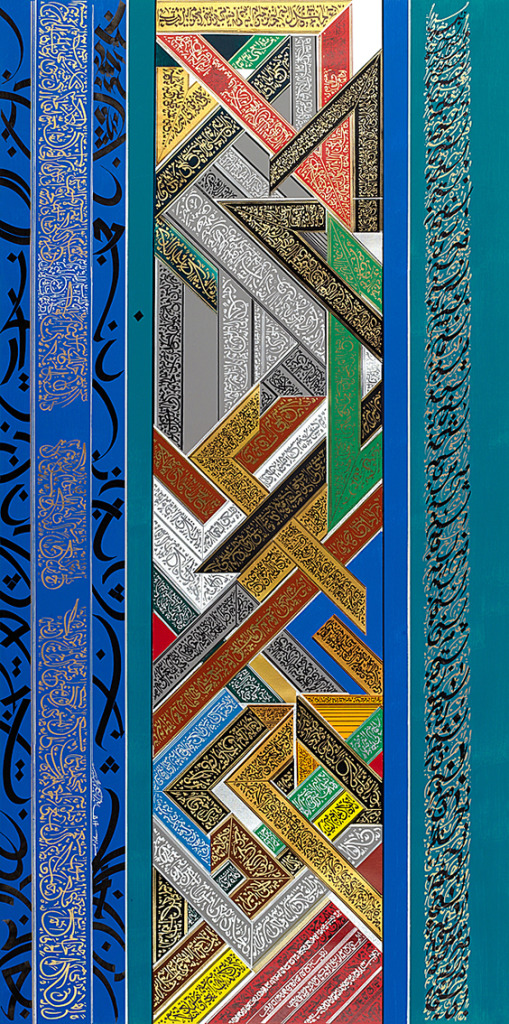 Jorf
mixed media on linen canvas
200 x 100 cm
2002–2007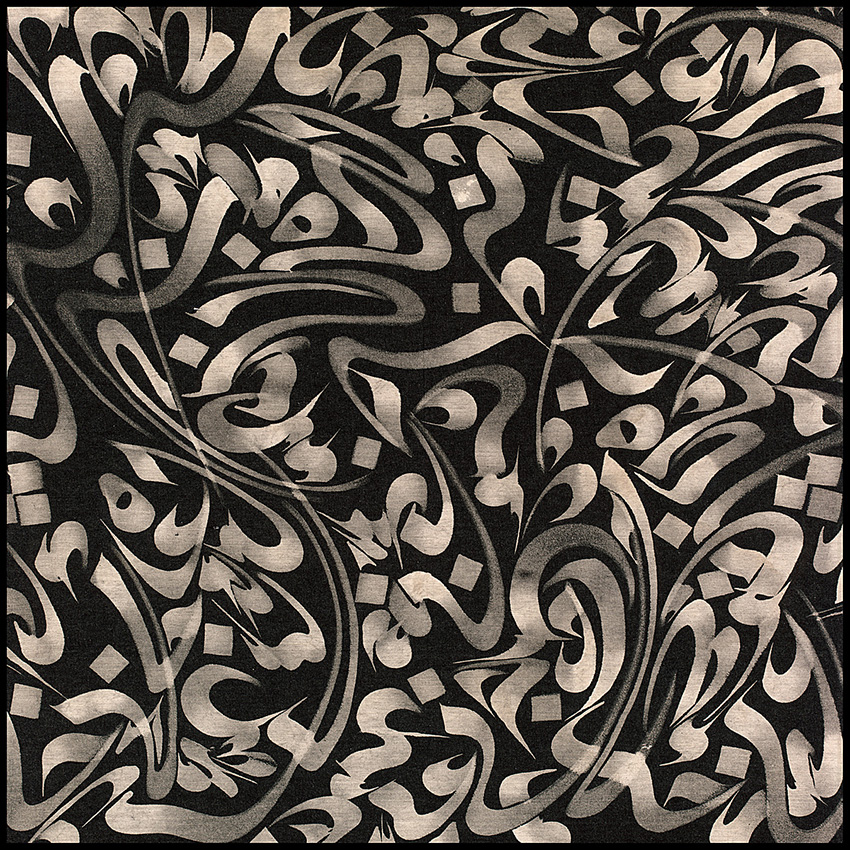 Mahdia 1
discharge-dyed denim
140 x 140 cm
1995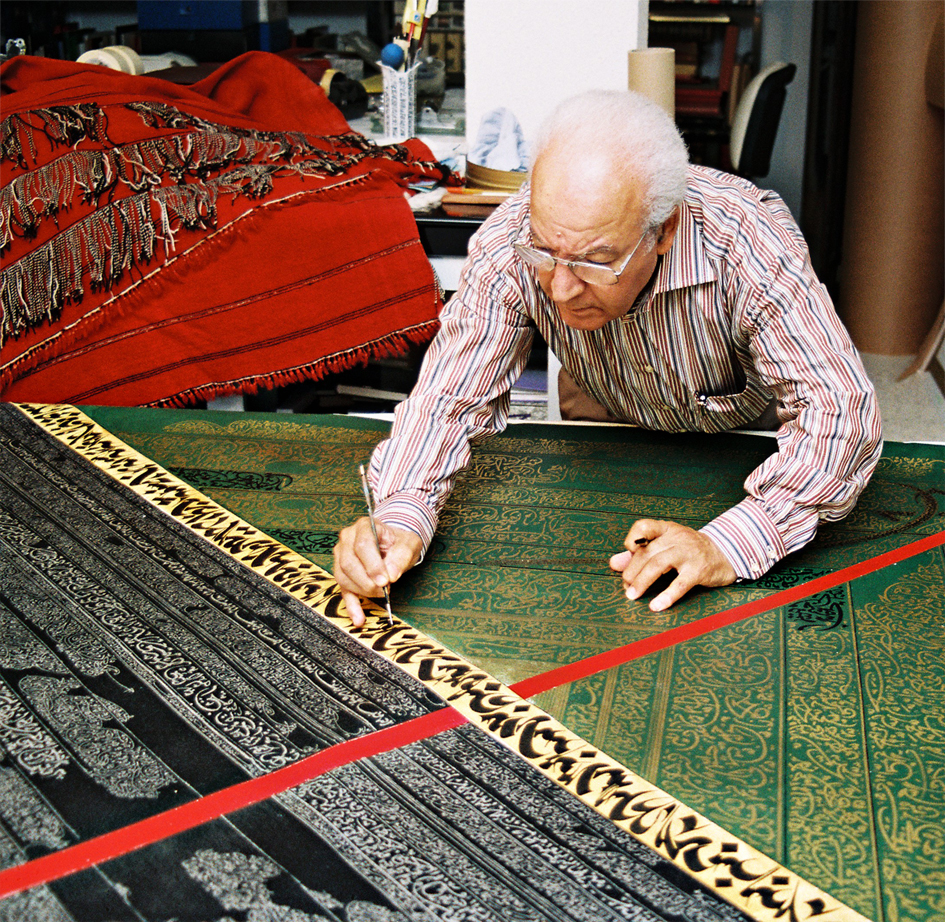 Born in Tunisia in 1937, Nja Mahdaoui considers himself "an explorer of signs" and has been described as a "choreographer of letters." He studied at the Academia Santa Andrea in Rome and at the École du Louvre in Paris. He continued his studies at the Cité Internationale des Arts in Paris with a grant from the Tunisian Government.
Interview with NJA MAHDAOUI:
Your childhood ambition:
Sentir et surtout désirer que la fête en société et la joie familiale demeurent à jamais.
To feel, and above all to desire, that the celebration in society and the joy of family last forever.
Something you treasure:
La présence des parents.
The presence of parents.
Your worst habit:
Très jeune à découvrir l'enchantement de l'univers en feuilletant le dictionnaire Larousse… et plus tard en pratiquant mon art sans relâche.
To discover, at a very young age, the magic of the universe by reading the Larousse dictionary … and later to practice my art relentlessly.
The aspect of your work that's most important to you:
Lorsque j'appréhende l'harmonie de la justesse esthétique dans l'œuvre que je realise.
When I capture the harmony of aesthetic accuracy in the work I create.
Your first job:
Saisonnier dans une banque.
Seasonal worker in a bank.
Someone whose work you highly recommend:
Francis Bacon
See more of Nja Mahdaoui's work here.